Last night I decided to participate in
Project Tuesday's
weekly challenge again…this week it's a Mini Pizza Box.  Once again…cute, simple and fast!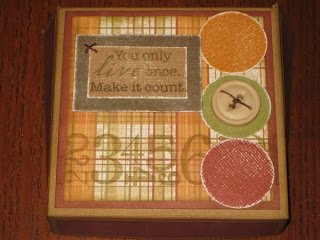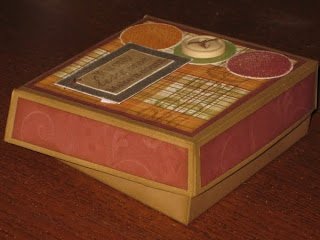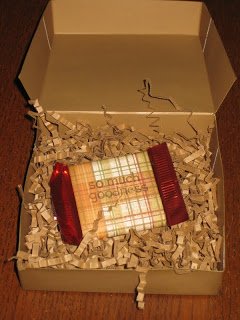 Couldn't resist using our fabulously versatile new
Felicity Collection
I love how the papers in this collection have both a feminine feel as well as a masculine one.  Add in some coordinating textured cardstock, some chocolate waxy flax with a neutral button and
Make It Count
Stamp Set and voila–a wowie gift box with a yummy treat for that someone special.