Saturday's Make the Cricut Connection Event was a complete success.  It was exactly what I had hoped and envisioned the event would be.  People were learning new things, using their Cricut machines to create and having a great time doing so.
Here is the project I taught the group to make using CTMH's Cricut Art Philosophy Cartridge — a fun purse out of the tote cutout.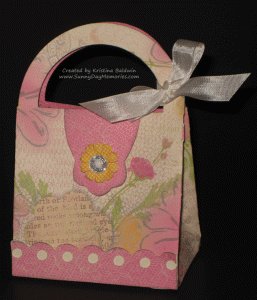 All in all, it was a super fun afternoon.  I was so pleased with everyone enjoying themselves and loving their Cricut machines again!  Here's what one of the attendees had to say:
I look forward to using my Cricut more now and using it with my cards and CTMH stamps.
Be sure to be on the lookout for additional classes using the Cricut and CTMH's Art Philosophy Cartridge!
And you can see my other Cricut projects on my Cricut Page .