It's right around the corner…Easter that is!  Are you still looking for those last minute gift ideas for darling Easter surprises?  Well, look no further!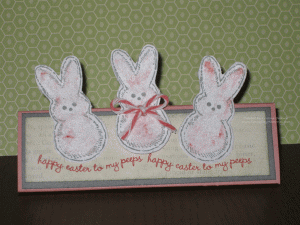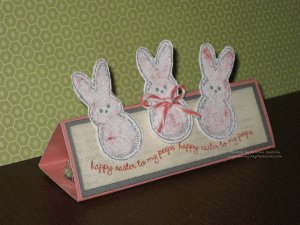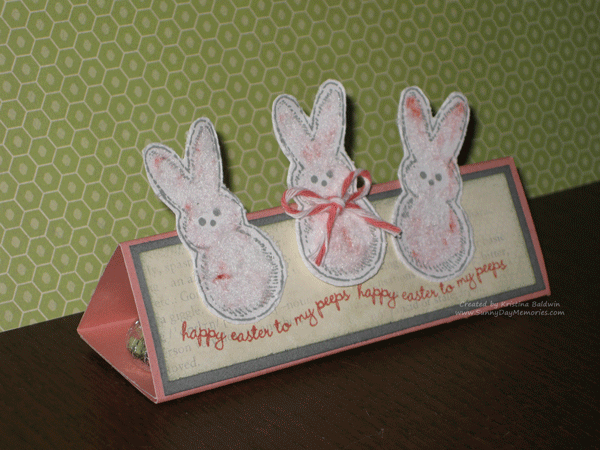 These adorable triangle box treat holders (which hold yummy Hershey Kisses) are incredibly easy to create and are always loved by the recipient.  And just when you thought this treat holder couldn't get any cuter…you add in CTMH's My Peeps Stamp Set–super, super CUTE!!
Want to know how to make these little cuties?  Here's a video on some Valentine's ones I did over a year ago.  Check it out and have fun making them!
I have some more DIY Easter project ideas for you!
Easy Kids Easter Basket
Easter-themed Hershey Kiss Box
Happy Easter Card Ideas
A Cute Flower That Also Holds Treats
My Peep Bunny Loves His New Chocolate Car
6 Projects From an Easter Bunny Workshop
Easter Pop Top Can Video Tutorial 
And you absolutely can't miss:
Peep Bunny Soup!