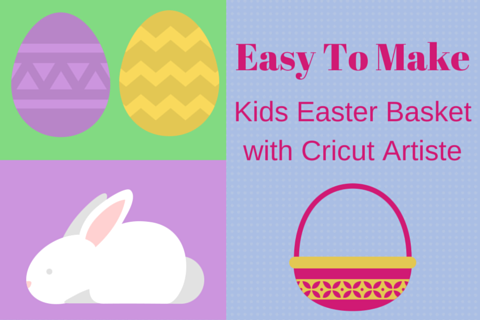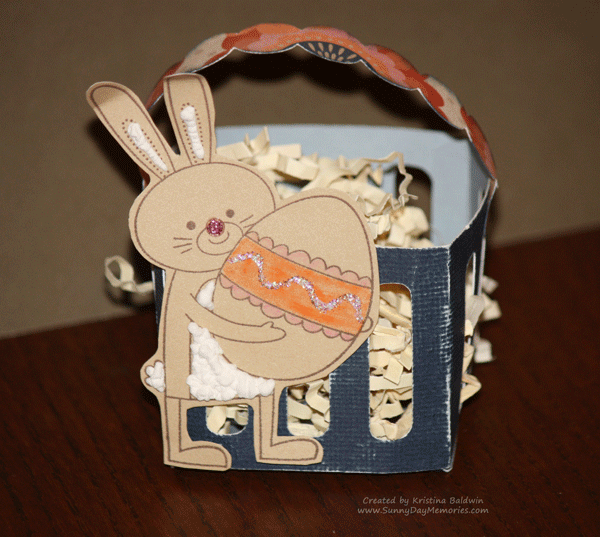 It's a perfect time for you and your kids to make your very own Easter Basket using the Cricut Artiste Cartridge!  This little basket is made at the minimum size of 2″–perfect to coordinate with Hoppy Easter Stamp Set.  Add in some Liquid Applique for texture to the bunny's body and a cute *NEW* Pink Glitter Gem for the nose and you're all set! This is a great Easter project to do with your kids.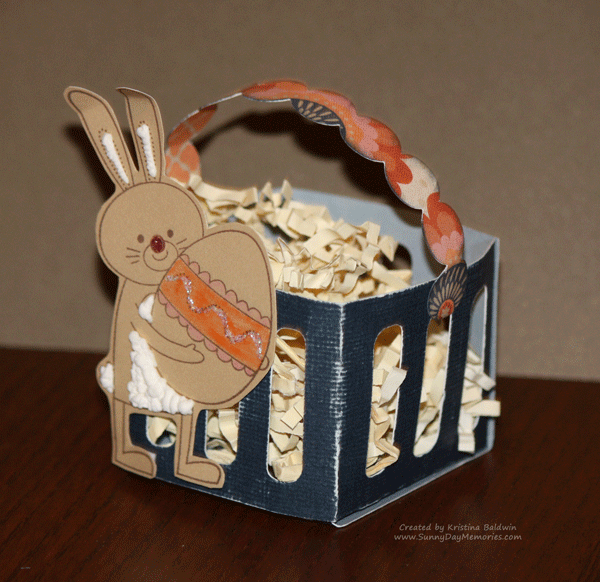 And this basket is so easy to make, even my 6-year-old daughter got into making them!
I have some more DIY Easter project ideas for you!
Easy Kids Easter Basket
Easter-themed Hershey Kiss Box
Happy Easter Card Ideas
A Cute Flower That Also Holds Treats
My Peep Bunny Loves His New Chocolate Car
6 Projects From an Easter Bunny Workshop
Easter Pop Top Can Video Tutorial 
And you absolutely can't miss:
Peep Bunny Soup!