Happy St. Patrick's Day!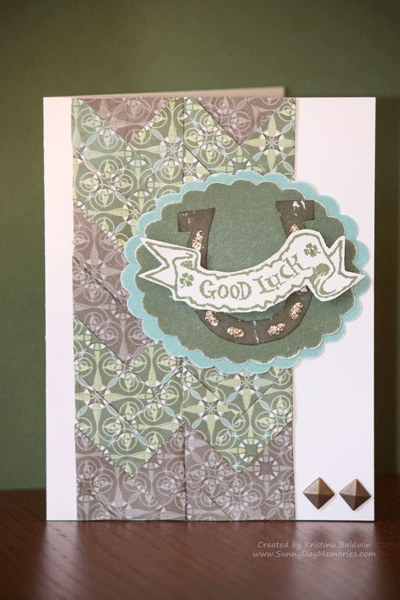 I created another card with some paper braiding (which I still need to make a video for–I demo'd this at CTMH's Annual Convention last summer and promised to make a "how-to" video; time has just slipped by!)  Love how it makes the trendy chevron pattern when you do it!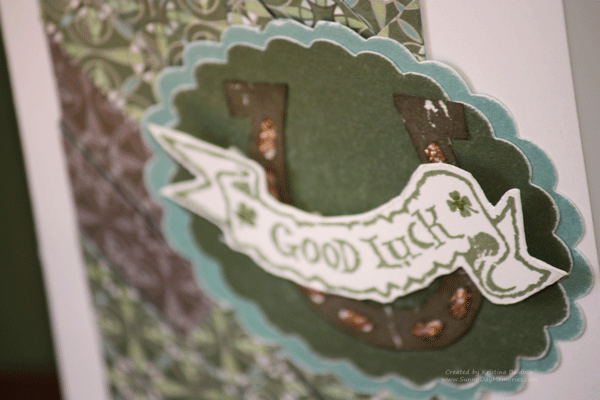 Added in some Almond Glitz and Green Glitz to make the focal point pop a little more (as well as some 3-D Foam Tape–you can never go wrong with adding some of that!)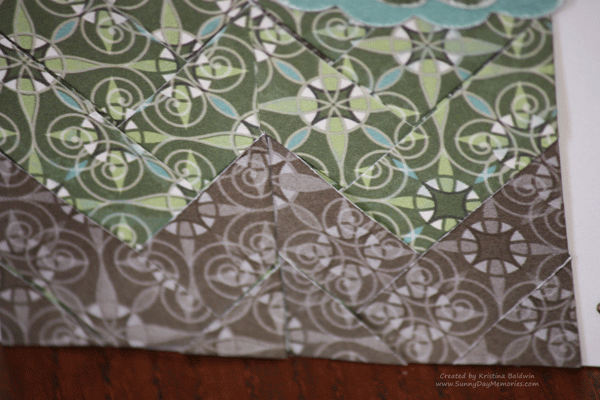 And here is a close-up of the paper braiding.
Be sure to check back later this week–I promise to have a video showing how to paper braid!