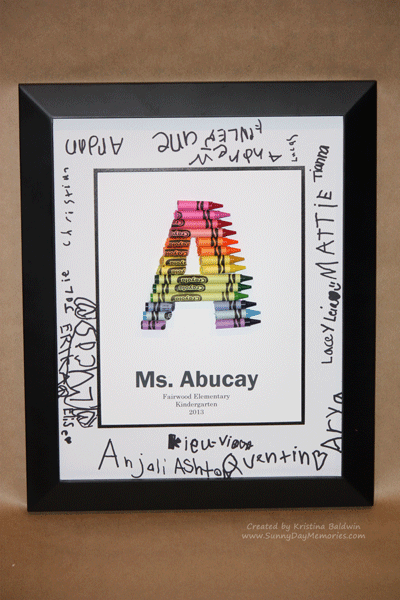 Since I shared the details of our Kindergarten Graduation Celebration yesterday, I figured today would be a good day to share our End of the Year Teacher Gifts.  I created the ever popular Teacher Crayon Monograms for each of the teachers. (the Crayon Monogram Tutorial is my most popular post!) I then got some mats to have the children sign (which proved tricky to do without the teachers finding out!) and finally framed them in a black frame to really help the colors of the crayons pop.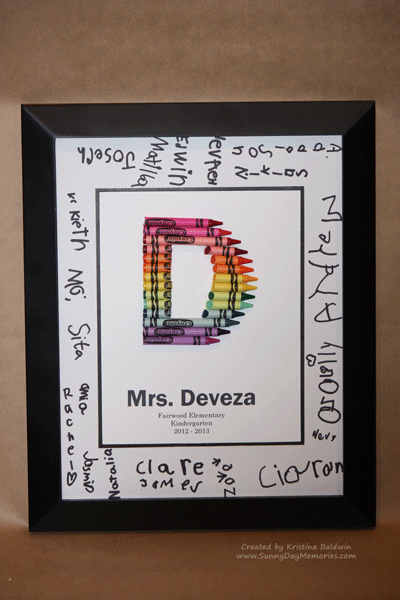 It was so rewarding to hear one of the teachers say she had always wanted one of these.  (It's always a valid fear that a teacher has already received the gift you plan to give, especially if they've been teaching for a while!)
I then made a card for all the families to sign and give to each teacher with a Starbucks Gift Card enclosed.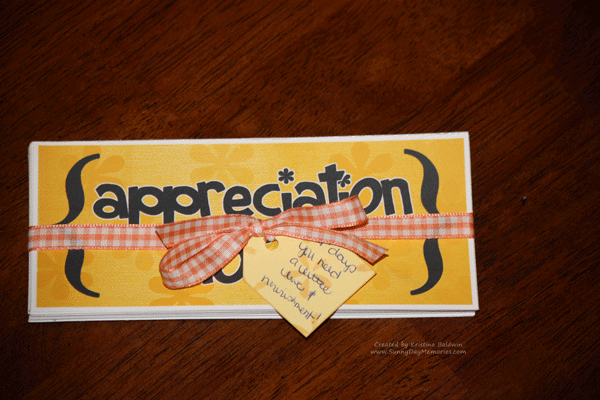 For small gifts from my son and daughter, we made up a little booklet full of notes of appreciation (what their favorite memory of the year was, what their teacher taught them, why their teacher was so special) along with dollar bills for use for vending machine snacks and/or coffee, etc.  The little tag attached to it reads ("For days you need a little love and nourishment!")  I used book binding glue to seal all the pages & dollars together at the top.  That way the teacher could easily remove the dollars without ruining the booklet.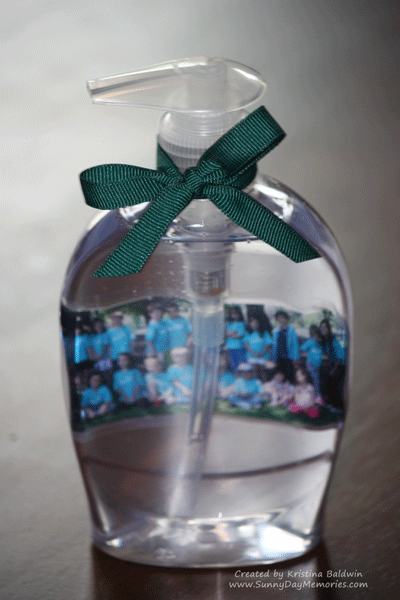 I then took a bottle of clear soap and removed all the labels and sticky residue (tip: rubbing alcohol works really well for this!)  I found a nice class picture to use–I wanted to print it out on a transparency–but of course didn't have any on hand.  So the next best thing–I printed out the picture and then laminated it!  Insert it into the soap and tie a nice ribbon around the top!  Now the teacher has a useful item that will always remind her of the class.
The nice thing about all these gifts is that they work well for Teacher Appreciation Day/Week or End of the Year Teacher Gifts!