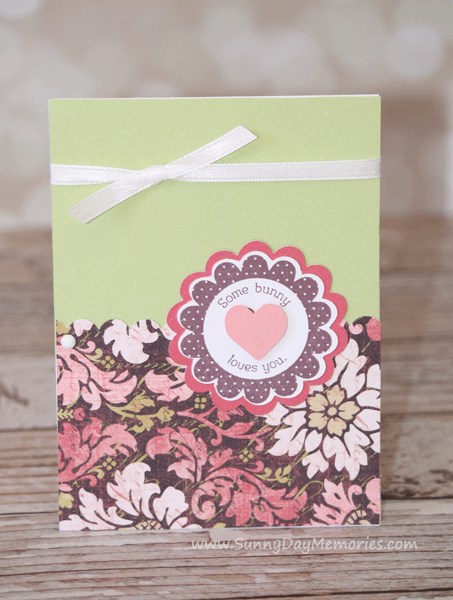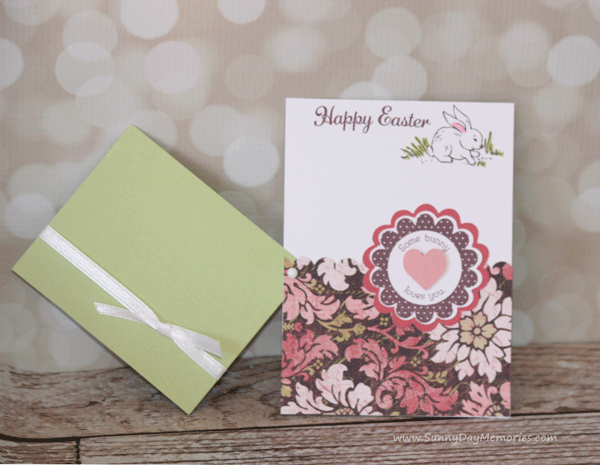 Wishing you and your family a very happy Easter!  This darling stamp set called Some Bunny is one of several exclusive Hostess Stamp Sets you can earn for a reduced price when you place an order of $150 or more OR you host a party where the order totals come to $150 or more.
If you'd like more information about these stamp sets, feel free to send me an email HERE.
I have some more DIY Easter project ideas for you:
Easy Kids Easter Basket
Easter-themed Hershey Kiss Box
Happy Easter Card Ideas
A Cute Flower That Also Holds Treats
My Peep Bunny Loves His New Chocolate Car
6 Projects From an Easter Bunny Workshop
Easter Pop Top Can Video Tutorial 
And you absolutely can't miss:
Peep Bunny Soup!