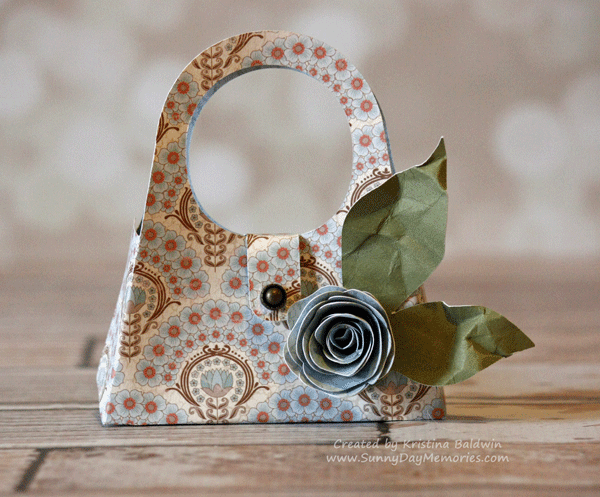 As I look back on the month of June, I realize just how busy I was!  I can't believe I posted so little.  Wait, thinking back on how much I did last month, I guess I can see why I hardly posted.  So I vow to be WAY better this month; at least I know there isn't the craziness of finishing the school year, preparing for CTMH's Annual Convention plus 2 trips squished into 4 short weeks!
In looking back over the few posts I did make, I found that I neglected to post one of the projects my monthly Stamp Club made.  This adorable purse is compliments of the Cricut Artiste cartridge.  Add-in a fun flower you can roll up with our quilling tool and then finish it off with a Hook & Loop Dot to close it along with an Antique Copper Stud and you have the perfect–and simple–project!
Want to see all the images you can create with the Cricut Artiste Collection?  Click HERE to check them out for yourself.