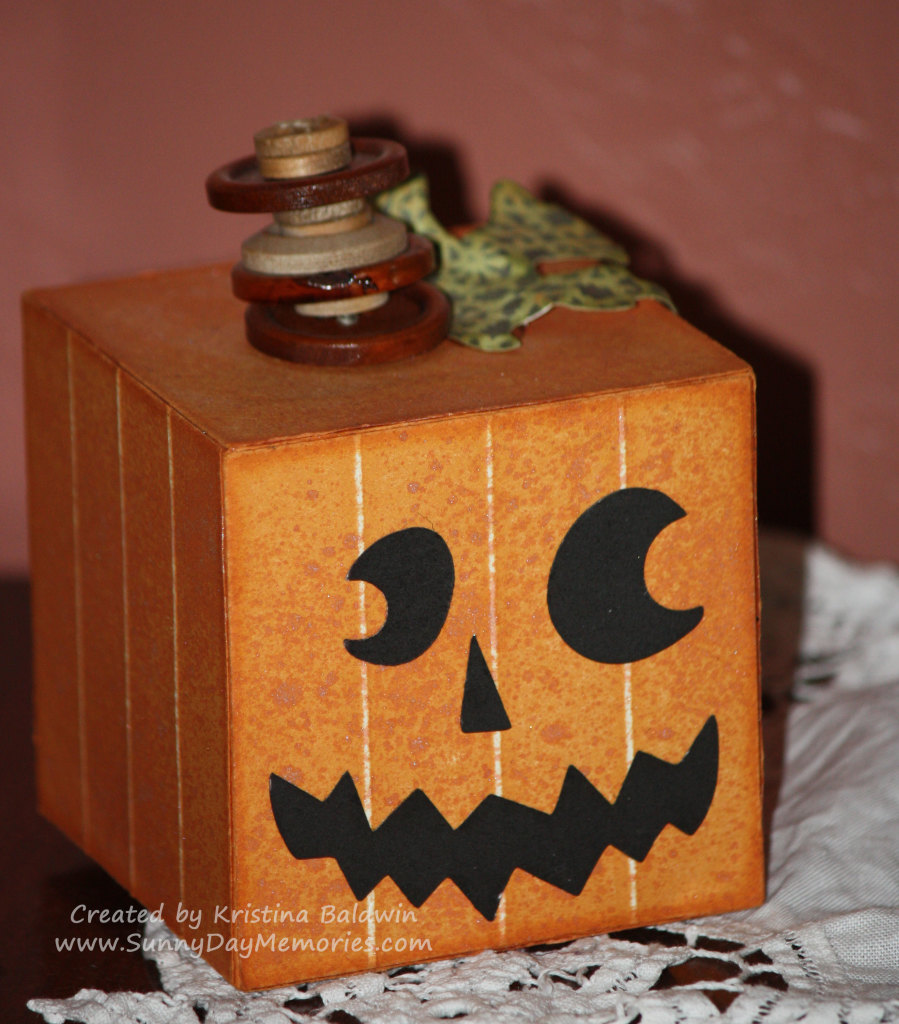 This Jack-o-lantern created with Close To My Heart's Cricut Artiste Collection along with the Frankenstein pictured below (also made with the Cricut Artiste) are my favorite paper craft decorations for Halloween.  I made these a few years ago when I was teaching at Convention–showing off the soon to be released Cricut Artiste.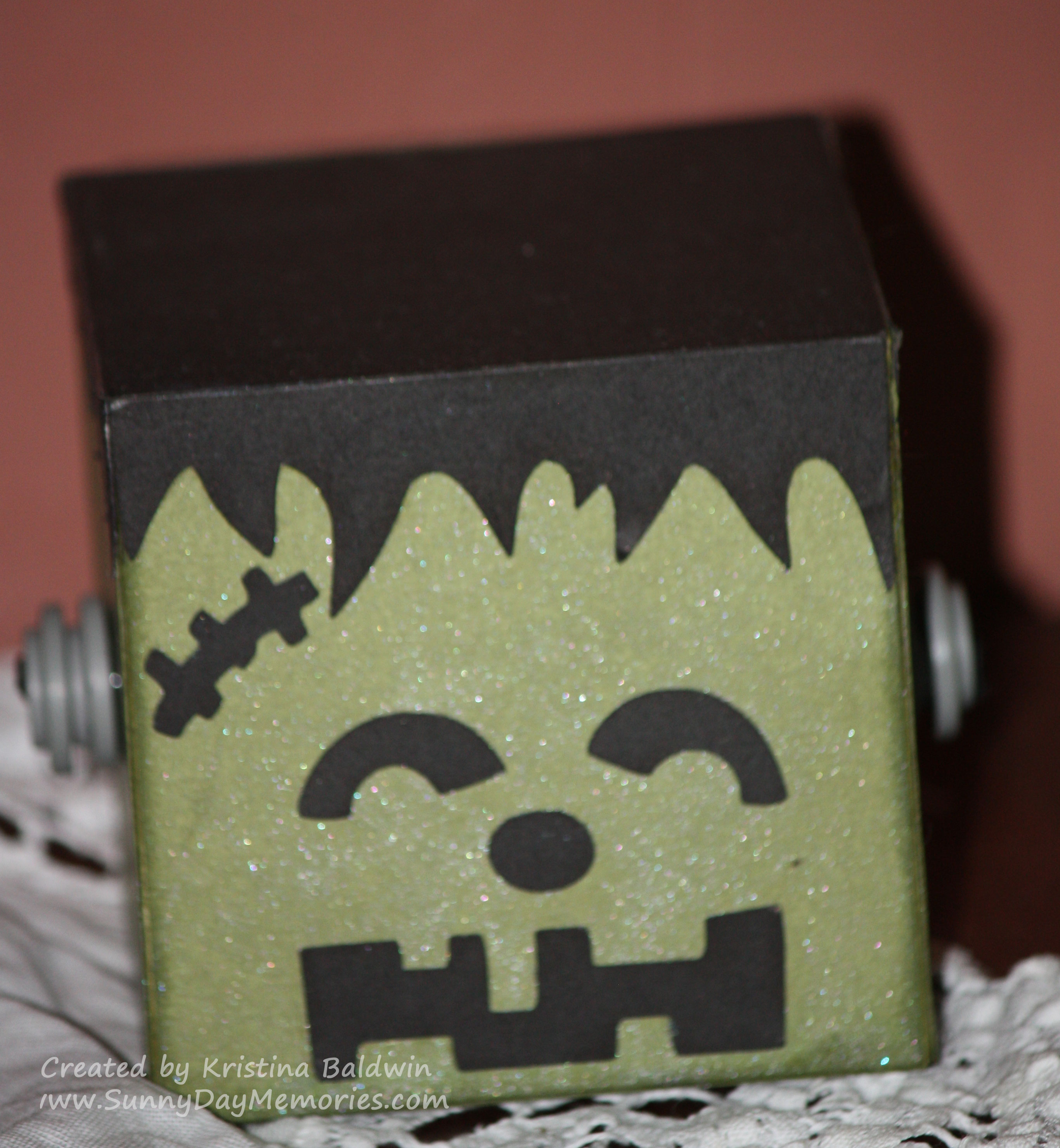 Not only do I think they are the cutest things ever, but they are SO super simple to create with the Artiste cartridge.  These faces also make some darling cards, but there's something about the 3-D effect that just makes them extra special.
If you don't already own CTMH's Cricut Artiste Collection, I highly recommend it!  You can see it HERE.
---
But there are a lot more Halloween projects here on my website – here are a few more of my favorites:


#1 – Spooky Halloween Card
Imagine using scissors to cut out the spooky house for this card. That would take forever! Luckily, the Cricut paper cutting machine can cut this pattern out in a minute. If only it was this easy to carve a pumpkin. I made this Cricut Halloween Card using a pattern in the Artfully Sent Cartridge.
Aren't the little bats a cute touch? Enter the spooky house by opening the card – if you dare!
---

#2 – Jeanette Lynton's Witches Hat
This hat is amazing! Jeanette has a step-by-step tutorial on how to make this hat – so you can make your own. Click on the image to get a link to tutorial.
---
And here are a few more of my favorite Halloween posts:
Frankenstein Head and Matching Halloween Card
A Pumpkin Head and Matching Halloween Card
A Space Party Hat  – this isn't strictly a Halloween project, but there are some great costume ideas in this post.