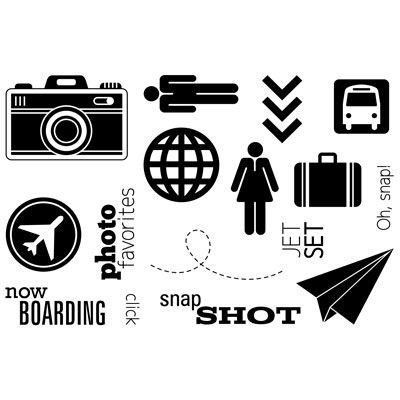 While it's hard to tell from this picture since they appear black and not clear, CTMH's My Acrylix Stamps are hands down the one product that make me a better stamper!  But a very close 2nd since truly they work hand-in-hand are the clear acrylic blocks!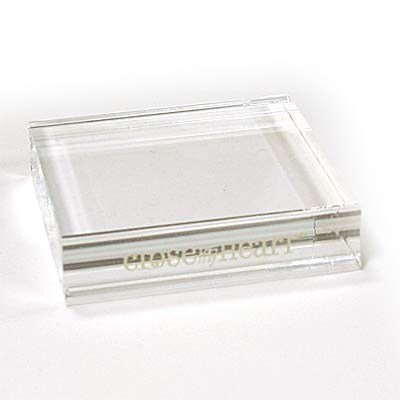 I still remember when I first signed up to become a CTMH Consultant back in the Fall of 2003, there was an alphabet set that was offered in the traditional wood mounted OR in clear acrylic that would mount onto a clear block.  I recall using that set a lot in both forms when teaching classes to show people the power behind seeing if you had enough ink on your image and to see just where you were going to stamp.  I completely saw the benefit of this set. But when I went to the Annual Convention that year and they announced they were going to switch entirely to the My Acrylix, I was shocked, but not as much as other Consultants who hadn't yet tried out this fun new form!
I'm so thankful they did.  Clear stamps are super empowering for both new stampers and seasoned stampers.  The key truly is to have the clear image and the clear block–it's like peanut butter and jelly–they go so well together!
So what's your one product that makes you a better stamper? Leave a comment and let me know!