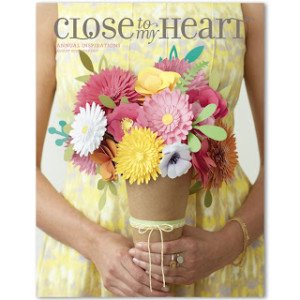 It's here…Close To My Heart's 2016-2017 Annual Inspirations Idea Book/Catalog. It's time to be inspired!  There are so many wonderful *NEW* products.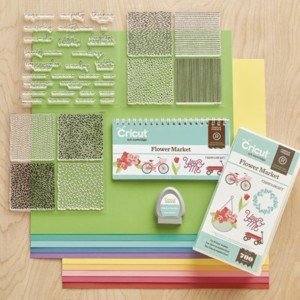 First–you guessed it–a *NEW* exclusive Cricut Collection.  Meet the Cricut Flower Market Collection!
Just like all of the predecessors, this collection contains 700 images.  The images found in this collection include flowers, stems/leaves, containers for flowers, banners, a font and more.  This collection is perfect for year-round use!

*NEW* Color of the Year–introducing Sea Glass!  It's so gorgeous.  And it pairs beautifully with so many colors, too.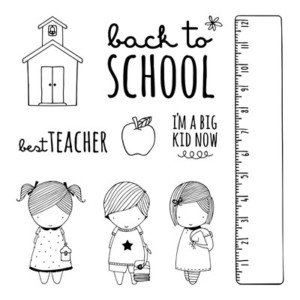 Of course, there's a plethora of *NEW* stamps, too! With the start of school just around the corner, the School Kids Stamp Set seemed like a perfect set to feature!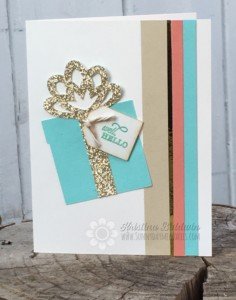 And since we are talking about *NEW* Stamp Sets and the *NEW* Sea Glass Color, I couldn't resist sharing this card I made using the Short & Sweet Stamp Set.
It shows off the beautiful Sea Glass paired with our gorgeous Gold Glitter Paper and Gold Foil Tape–Well, hello *NEW* product! =)
The final product line I will discuss today is our *NEW* Fundamentals Collections.  These collections are truly "fundamental" for any of your needs–scrapbooking, cardmaking and papercrafting.
Want to know how you could get some FREE?  Of course you do!
There's actually 2 ways!  First, if you visit the Scrapbook & Cards Today website  they are doing a giveaway each day of August and Day 1 just happens to be an amazing bundle from CTMH containing some of these *NEW* Fundamental Collections and coordinating accessories!  Yep, that's right!  All you need to do is leave a comment on their site by September 7th to be entered–but don't wait that long (you might forget!!)  Go right now and leave your comment.  Then come September, you might have a wonderful surprise you forgot about =)
Be sure to check back tomorrow as I'll share info on how you can get either this wonderfully versatile Rustic Home Fundamentals (pictured above) OR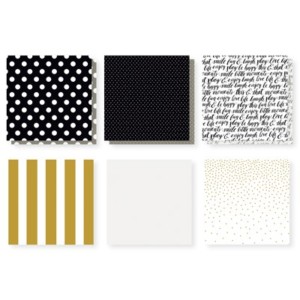 the Uptown Fundamentals for FREE–and sooner than September. See you tomorrow!