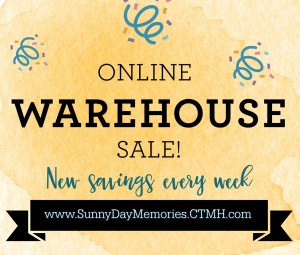 It's week 4 of the CTMH Warehouse Sale–and in my opinion–the best week (so far!)
This week there are items perfect for your holiday crafting.  There are glitter stickers, die-cuts, treat bag kits and more.  All at 50% off.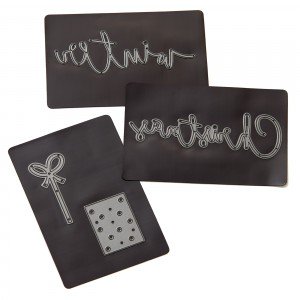 The item I'm most excited about is the 3-pack of Thin Cuts dies.  My favorite die–the gift–is included in this set along with 2 holiday sentiments.  You get all 3 of the dies for only $16!!  An amazing deal.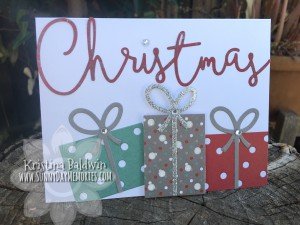 I decided to use 2 of the 3 dies to create 2 different cards.  You'll see the flexibility in both the gift and the Christmas sentiment.  In this first card, I used the gift both ways–tall and slender as well as short and wide.  I included the cutout Christmas sentiment and added some Clear Sparkles.  Easy peasy.
The 2nd card was just as quick and easy.  I used the negative space from cutting out the Christmas sentiment and added one Christmas gift.  I finished off the card using both Bitty Sparkles and Clear Sparkles as well as outlining the Christmas Sentiment with the Clear Shimmer Brush.
Remember, these 50% off deals are while supplies last.  Be sure to grab them before they are gone.  To see all the 50% off deals, visit my ONLINE CTMH STORE.