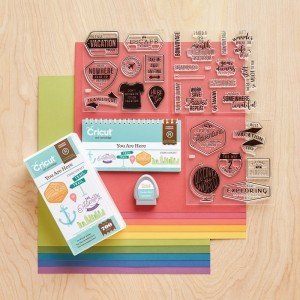 Today Close To My Heart released a brand *NEW* Cricut Collection.  Meet the Cricut You Are Here Collection.  Just like the previous exclusive CTMH Cricut Collections, this cartridge contains 700 images (so awesome, right?!?) Along with these images, you also get 3 coordinating stamp sets and a 20-pack of cardstock–so you can start cutting out images of course!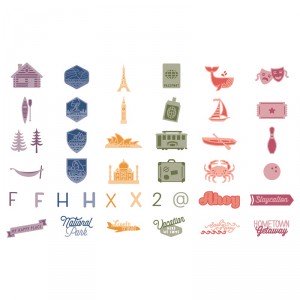 This collection contains so much more than what you might think by the name.  It does contain a lot of travel type images (National Parks, variety of vehicles, travel signs) but there are also holiday images (tree, pumpkin), sports (bowling, football, softball), everyday life (Polaroid, swimsuit, teacup) as well as sentiments and a font.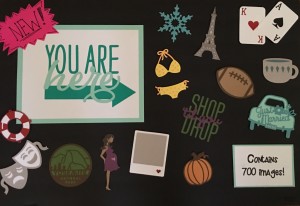 I'm offering FREE shipping for the next week when you purchase this *NEW* Cricut You Are Here Collection from me.  Be sure to purchase your collection from me by Tuesday, August 8th to get the FREE shipping.*  Visit my ONLINE CTMH STORE to select either a traditional collection with a physical cartridge or the digital version.
*Shipping will be reimbursed after your purchase is complete.