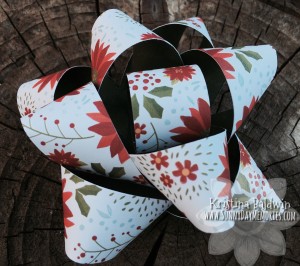 It's just 1 week until my first holiday project tutorial gets emailed out.  That's right, my Annual 12 Weeks of Christmas is almost here!! But the only people who receive these amazing holiday project tutorials (cards, gifts and wrapping ideas) are those who are on my Mailing List.
If you aren't already on my Mailing List, simply click the yellow button in the upper right-hand corner "Sign up for the newsletter!" and then you'll be all set.
Be on the lookout for project #1 next Wednesday in your inbox!