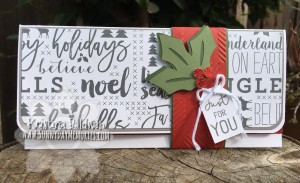 My favorite time of year is almost upon us.  I love the start of autumn (even though here in California it is still hot, hot, HOT!) and all of the holiday crafting that ensues.  If you've followed me for a while, you know that each year I do a promotion called my 12 Weeks of Christmas.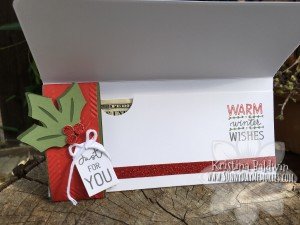 Each week for the 12 weeks leading up to Christmas, I send my mailing list subscribers a fun holiday project complete with step-by-step instructions.  It's my way of saying thank you for choosing me as your CTMH Consultant and supporting my small business.  You'll find projects ranging from cards, gifts and even holiday wrapping ideas.  It's a lot of fun!
If you aren't currently on my mailing list, I encourage you to consider signing up! Just click the yellow "newsletter" button on the top right column and you'll be all set when I send out my first project idea the first week in October.