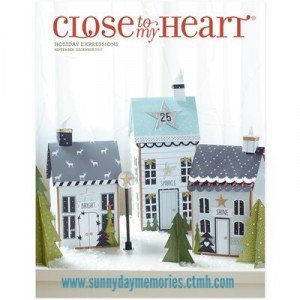 It's finally arrived!  Close To My Heart's holiday collection is here!  The *NEW* Holiday Expressions Catalog is full of crafty goodness for Halloween, Thanksgiving, Fall, Christmas and more.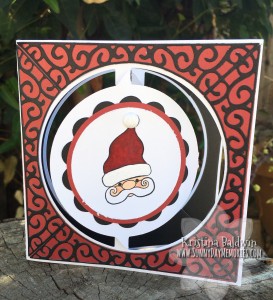 I made this fun Santa Circle Accordion Card with the *NEW* Little Saint Nick Stamp and the *NEW* Ho, Ho, Ho Stamp.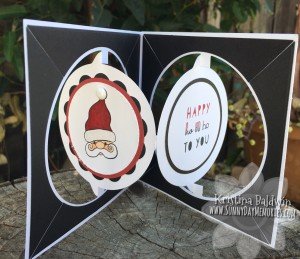 I kept mainly to 3 colors with this card–Ruby, Black and White Daisy.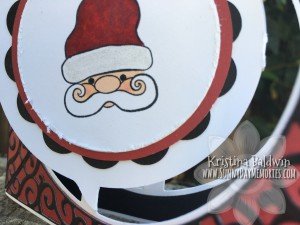 I did add in some additional colors with my ShinHan Markers: Carmine and Lavender blended together for Santa's hat to match the Ruby color of the cardstock.  Plus, Barely Beige and Tender Pink for his cheeks.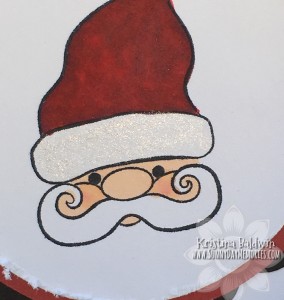 And my final touches were adding a large White Dot to the tip of his hat (from the Black & White Dots) and one of my favorite products–the Clear Shimmer Brush to the trim of his hat for some shine and sparkle!
To view and purchase the *NEW* holiday CTMH products, visit my ONLINE CTMH STORE.