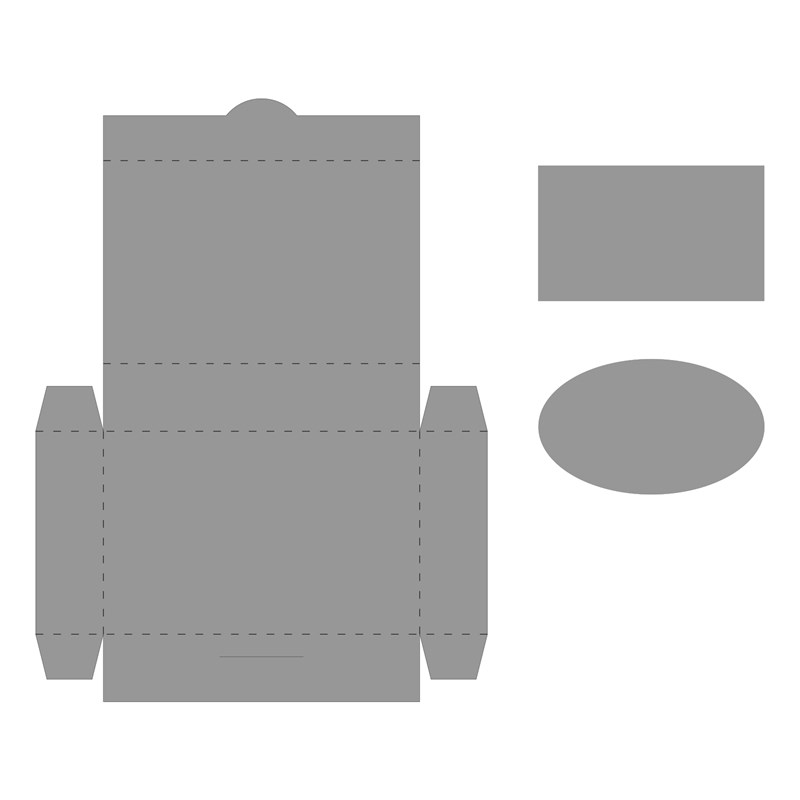 It's confession time.  When I first looked through the new Seasonal Expressions 1 Catalog, the first item I was over-the-moon for was the *NEW* Gift Card Box Thin Cuts die.  I love creating 3-D items and I am definitely developing an obsession for dies.  Put the two together, like CTMH did, and it's pure magic.  Not only do you get the die for the box, but you get additional dies to create windows for the box or for tags or maybe you just use these for totally different projects all together.  You definitely are getting more bang for your money!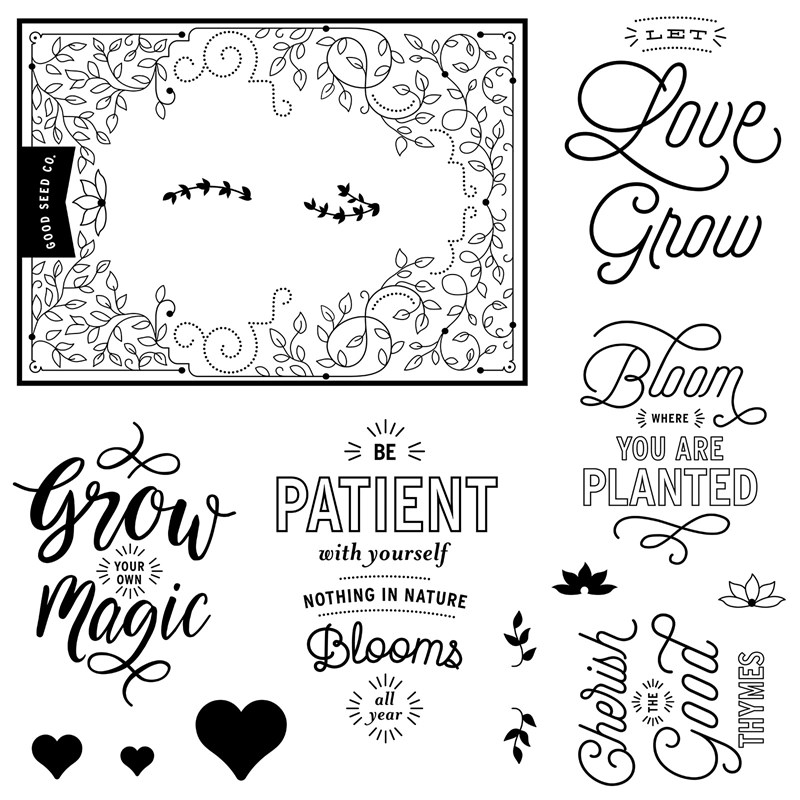 I was super excited to create my first box using this die!  I decided to pair it with the January Stamp of the Month–Bloom & Grow.  The seed packet image in this set is simply gorgeous.  I've yet to use it (I did think about using it as the cover to my box using it sideways; but it just didn't work right so it'll be for another project!)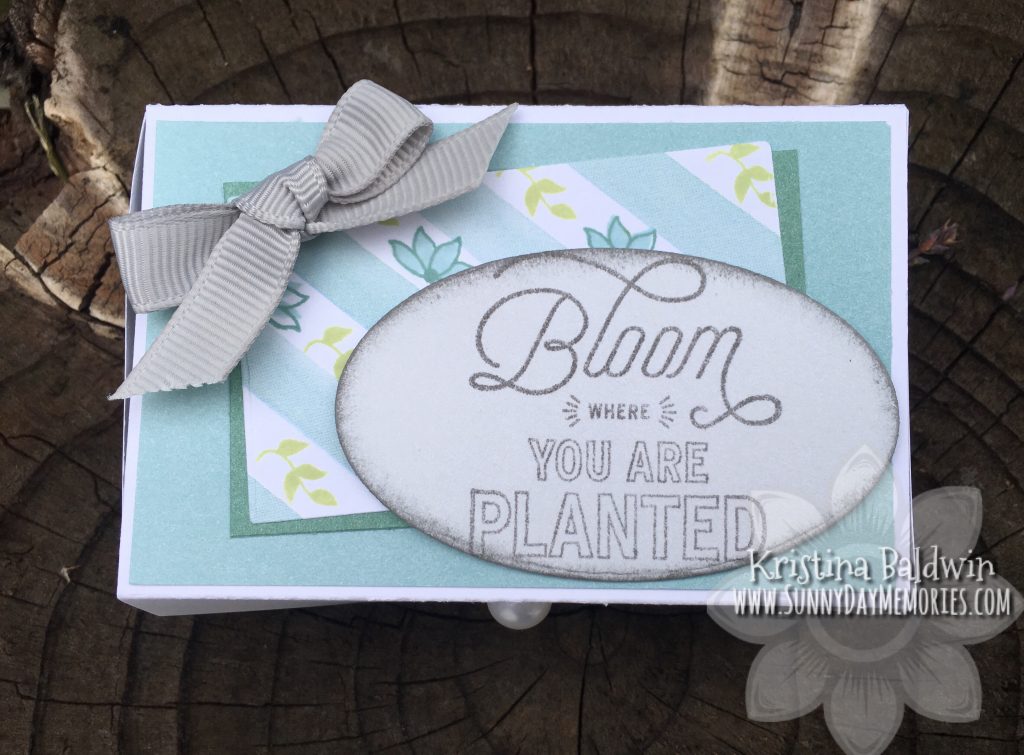 I decided to use some of the smaller images to create my own patterned paper (I started with the Stripe Glacier Paper in the Chelsea Gardens Paper Collection.)  I used Sweet Leaf , Glacier and Juniper inks.  I cut out the stamped Stripe Glacier Paper using the rectangle die (but you could definitely cut it out with your trimmer, too.)  I then stamped the sentiment and cut it out with the oval die.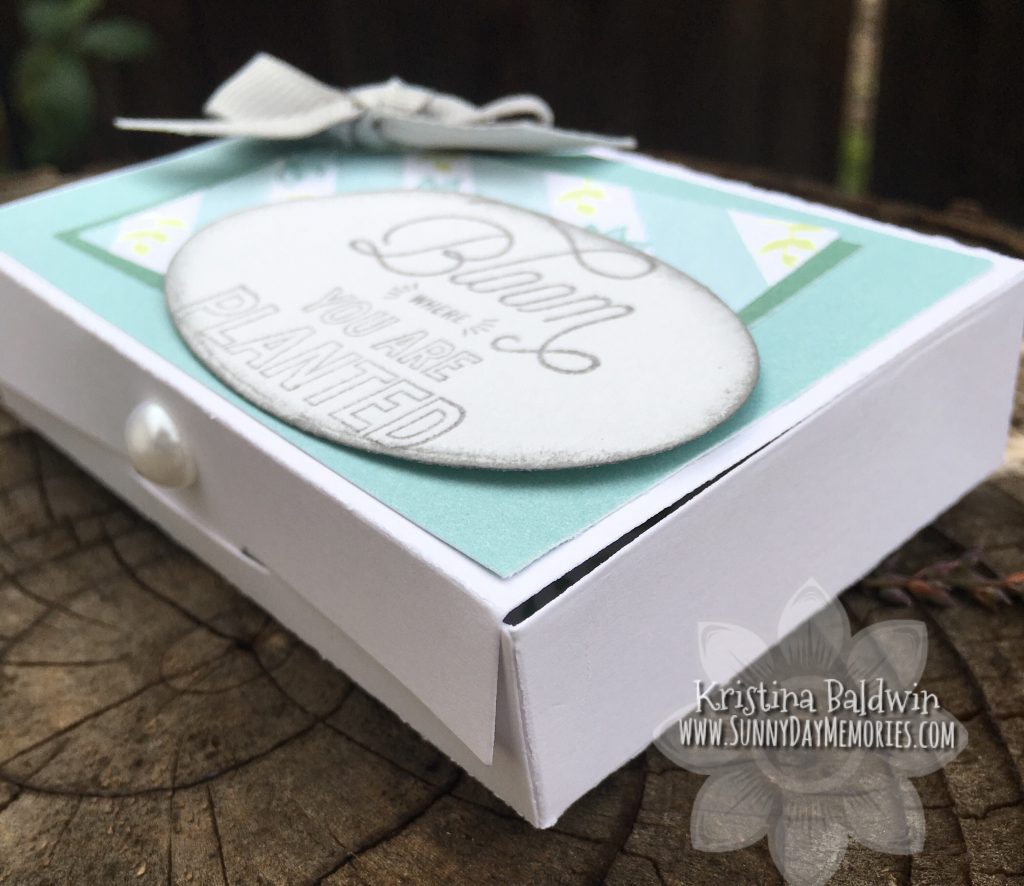 I adhered the papers a little off center for a little more visual appeal.  And then added a cute little bow using the *NEW* Light Grey Ribbon (I love ribbon.  And this ribbon is pretty awesome.  It's a nice weight grosgrain.)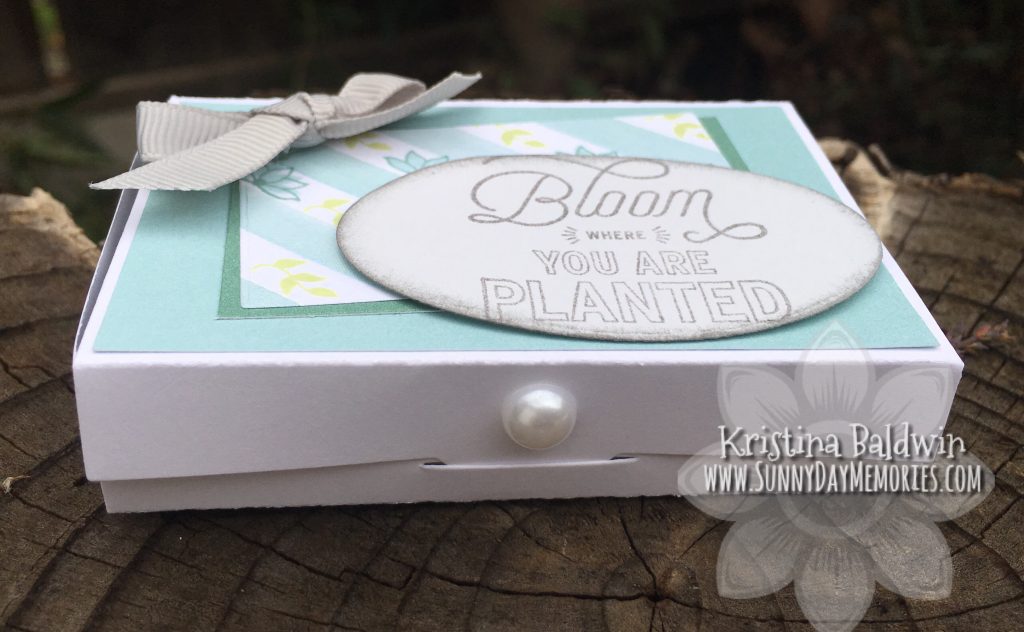 Perhaps the best detail (in my opinion) is the White Pearl.  Even though this die has the perfect tab/slot closure, I instantly saw a little gem or something as a finishing detail to this box.  I do really think it finishes it off nicely.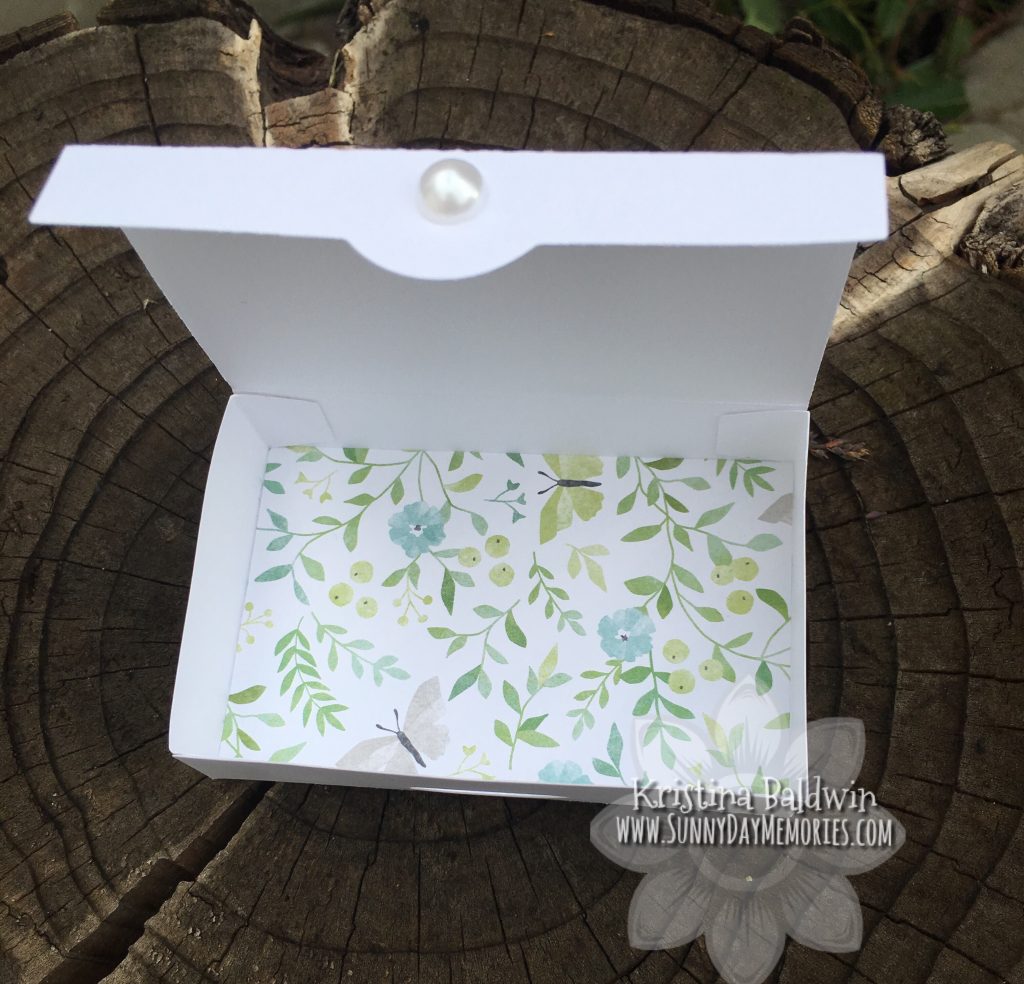 Last, but not least, you can't forget the inside of the box, right?  I cut out another one of the patterns from the Chelsea Gardens Paper Collection and lined the inside of the box.  It makes for a pretty impression when you open up the box!
While these boxes are perfectly sized to hold a gift card, there's no reason you couldn't add a small packet of seeds in this darling box.  But a gift card to a nursery to pick out already established plants would be nice, too!
To shop for supplies to create your own box, visit my ONLINE CTMH STORE.