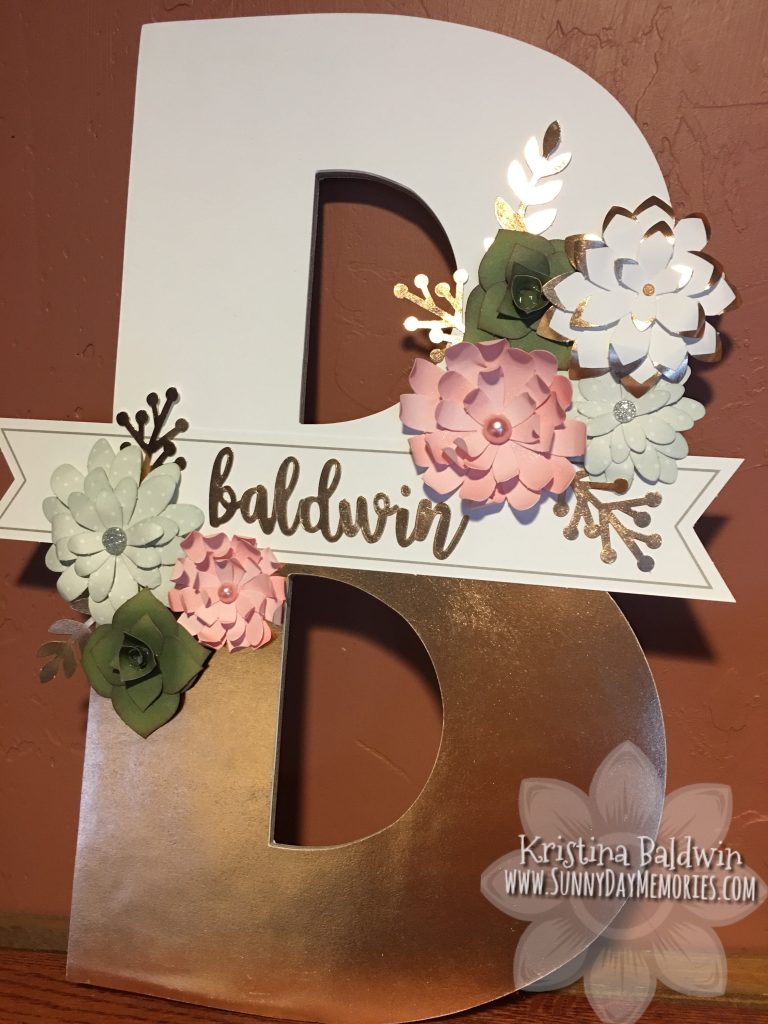 Today is the last day of January.  This means it is the last day to grab Close To My Heart's Stamp of the Month.  It also is the last day to celebrate National Papercrafting Month.  And that means it's also the last day to get the exclusive Love Letters Kit from Close To My Heart.  While these DIY Monogram Kits are positively stunning (so spectacular in person!) they also make some pretty fabulous cards, too.  It might be worth it to take a second look at these limited-time kits!!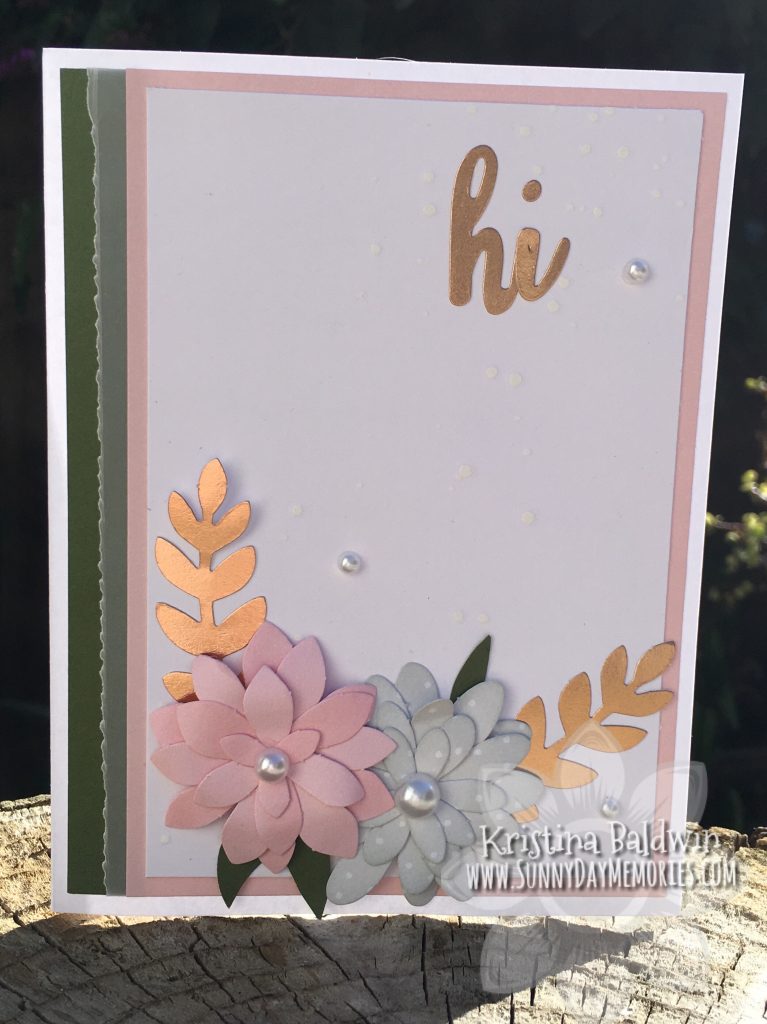 Each kit includes a color guide with samples on how to place the flower and succulent die cuts.  The fun thing though is there are more supplied than you will need for your monogram.  This leaves room to make some cards, scrapbook pages or maybe some other home decor piece with the leftover embellishments!
Even after creating my monogram and this card, I still have 4 flowers, 2 succulents, plenty of rose gold letter stickers as well as 2 beautiful banner pieces!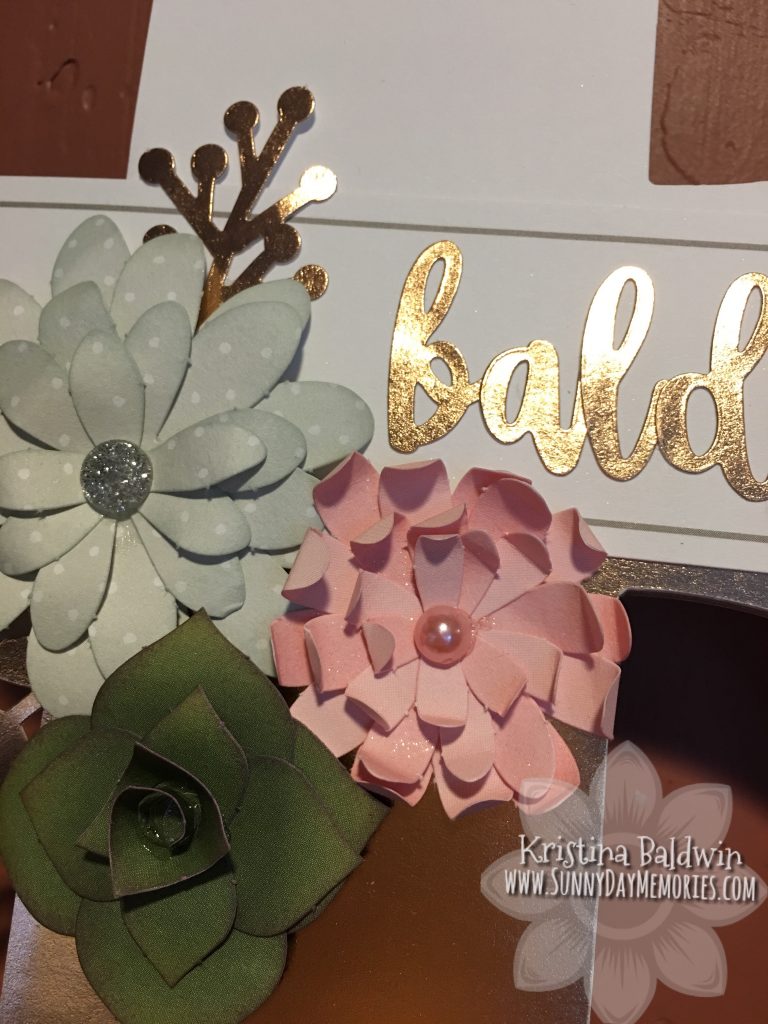 You can make up this kit as designed simply adding in adhesive and you're good to go OR you can add in a little of your own flare by sponging some ink on your flowers and succulents (I did!)  I especially love the look of my succulents–I sponged on Pansy ink.
Another thing you can do is use any of our Shimmer Brushes and add some shimmer and sparkle.  I used our *New* Bashful Shimmer Brush with my pink flowers.  If you look at my photo you'll see I didn't use it on all the petals, just a few to give it a little extra 'wow' factor.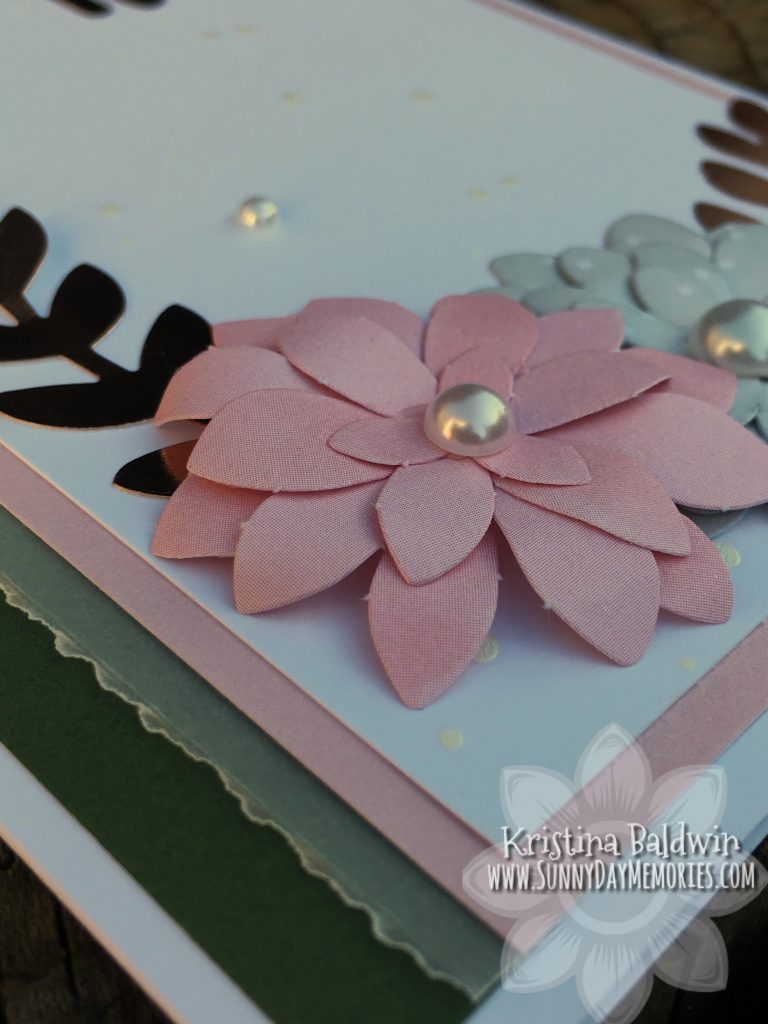 You can also add some extra dimension to your die cuts by using a Quilling Tool and rolling the edges (like I did with my Bashful flowers with my monogram) or you can use a Bone Folder and round the edges back (sort of like you would when curling ribbon–like I did here with my Bashful flower.)  Add some 3-D Foam Tape behind the flower to let that dimension really show and the flower will 'pop' beautifully.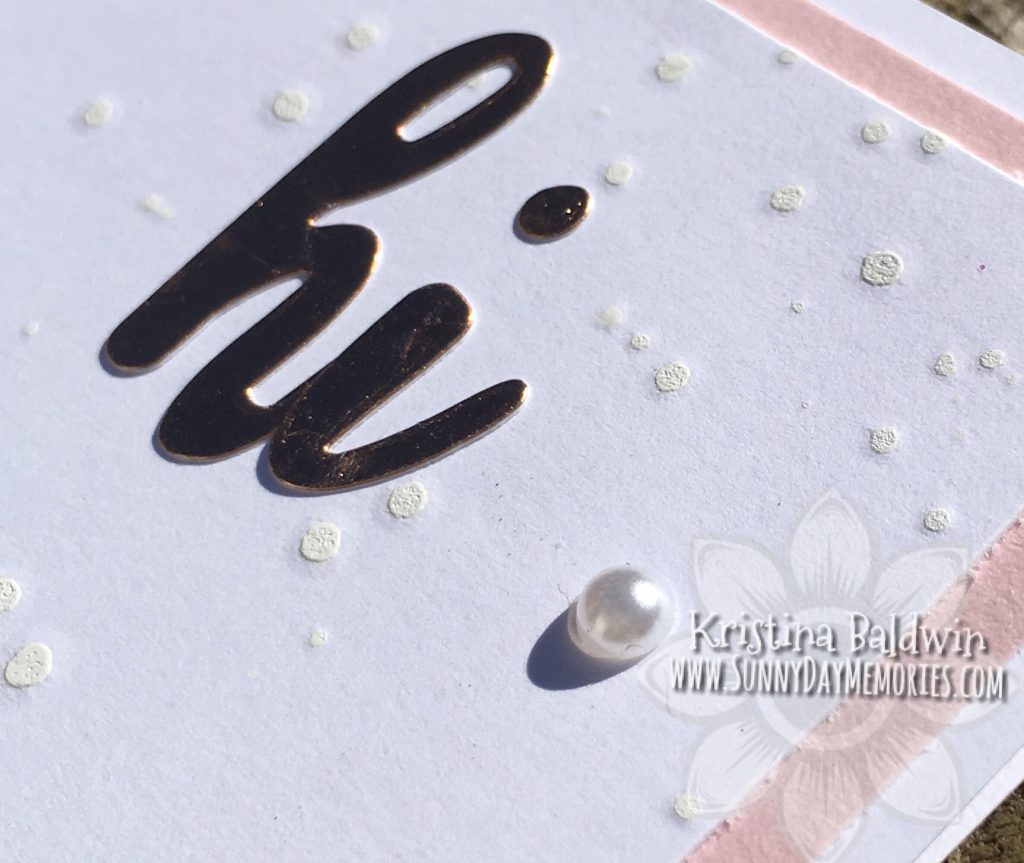 This kit really is beautiful.  Each element was clearly well thought out.  The gold foil stickers are nice and strong and easily layer to overlap each other, like I've done here with my card (and I guess I also layered them on my monogram, too!)
Don't forget–today is the last day to get your kit(s).  Plus, if you purchase 5 kits, you get 1 FREE.  Shop the Close To My Heart Love Letter Kits on my ONLINE CTMH STORE.