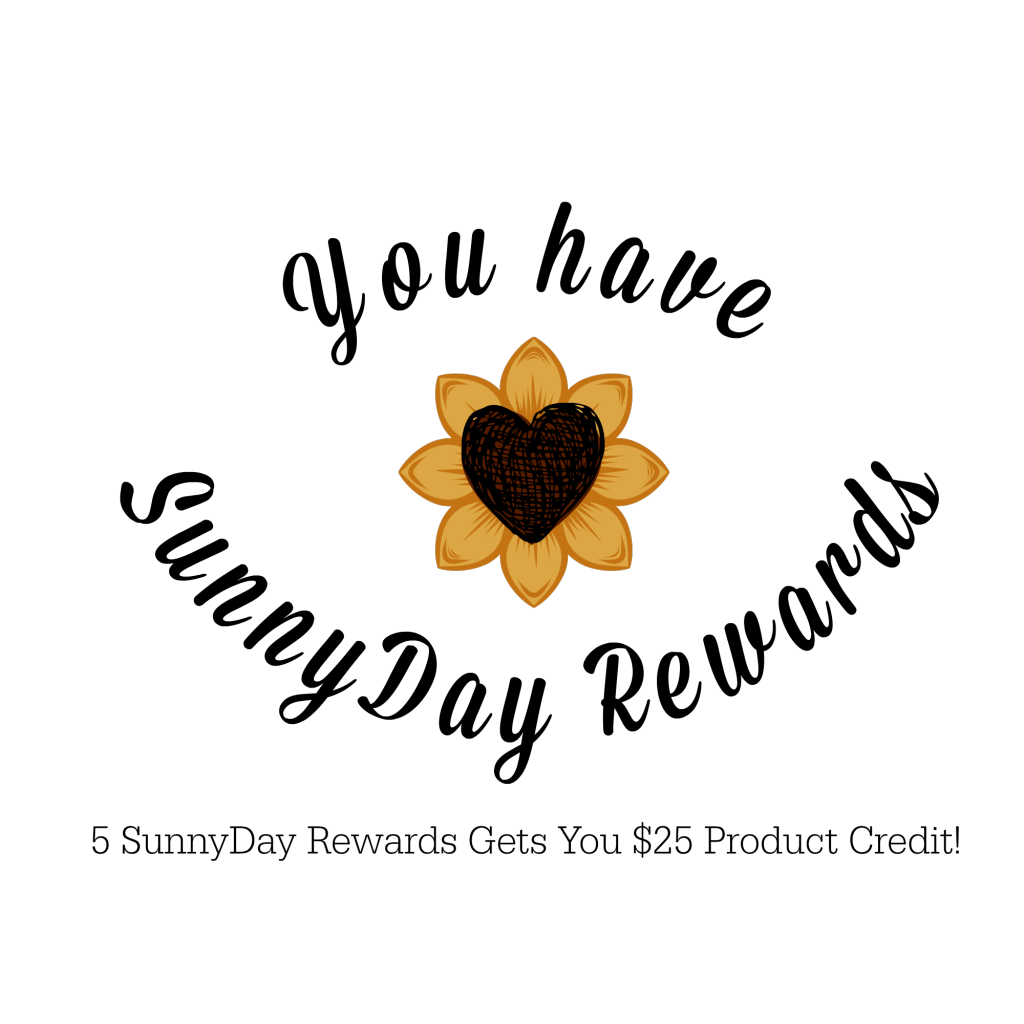 Introducing…*NEW* for 2018, SunnyDay Rewards!
Now you can be rewarded for something you already do–purchase amazing Close To My Heart products!  Close To My Heart already offers a wonderful hostess program.  Whenever you host a party or place an order of $150 or more, you get to go on a shopping spree with $25 in rewards!  But what if you are a consistent shopper, but don't place large orders to reach the hostess rewards level of $150?  Then SunnyDay Rewards is for you!
It's simple.  Make a purchase of at least $50 (pre-shipping & tax) and you earn 1 SunnyDay Reward.  Collect 5 Rewards  and you receive a $25 product credit from me.  If you purchase $100 (pre-shipping & tax) you will earn 2 SunnyDay Rewards!  It's so simple; I keep track of it all so there is nothing additional for you to do.
This is an exclusive rewards program from me–to thank you!  And what better way to thank you than with FREE product you already love?!?
Start earning your SunnyDay Rewards today!