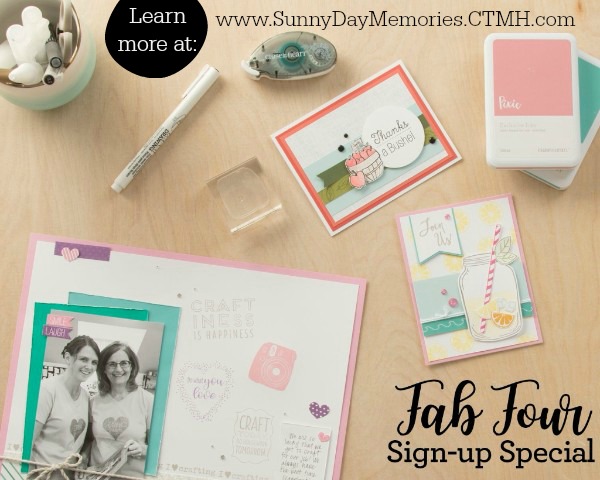 If you love stamping, scrapbooking or papercrafting, any time is a great time to become a Close To My Heart Consultant!  But what if I told you that this month you could get an additional 4 stamp sets absolutely FREE when you join the CTMH family!?!  Sounds pretty good, right?  It's like getting another $73 worth of product for FREE.  And who can say no to that, right?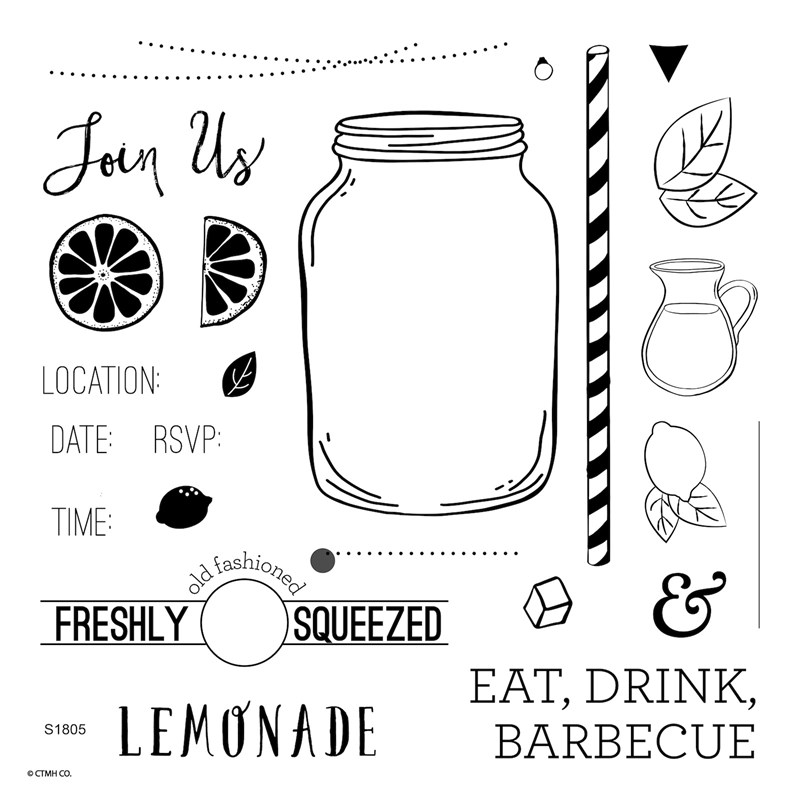 All of these sets are currently not available to purchase (makes them extra special!) This first one is the May Stamp of the Month called Classic Summer Bash.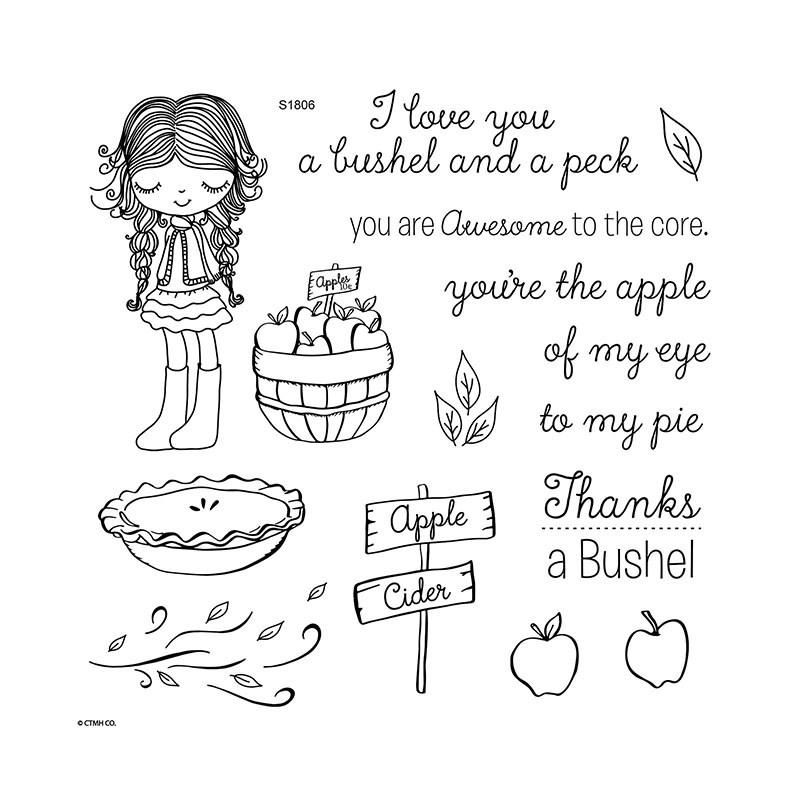 Here is June's Stamp of the Month: A Bushel & a Peck (cute, right?)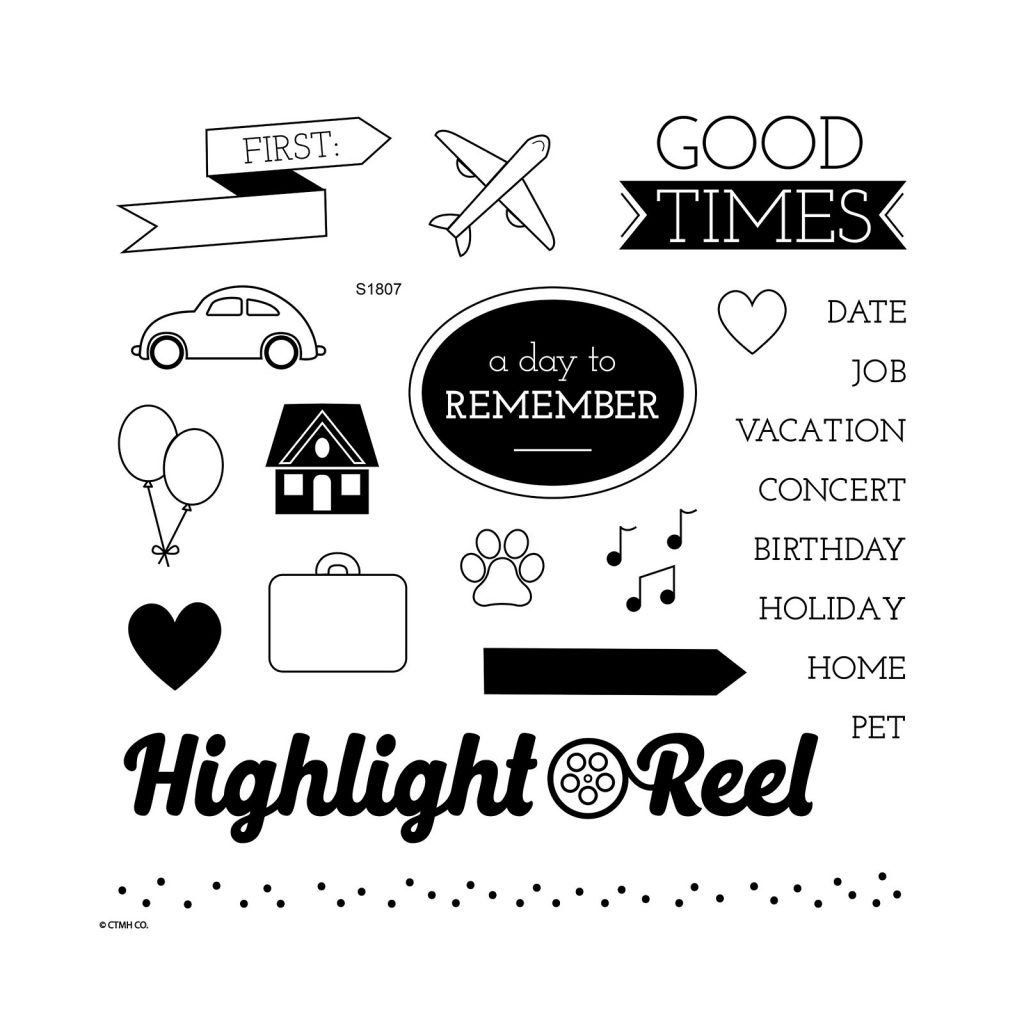 July's Stamp of the Month: Highlight Reel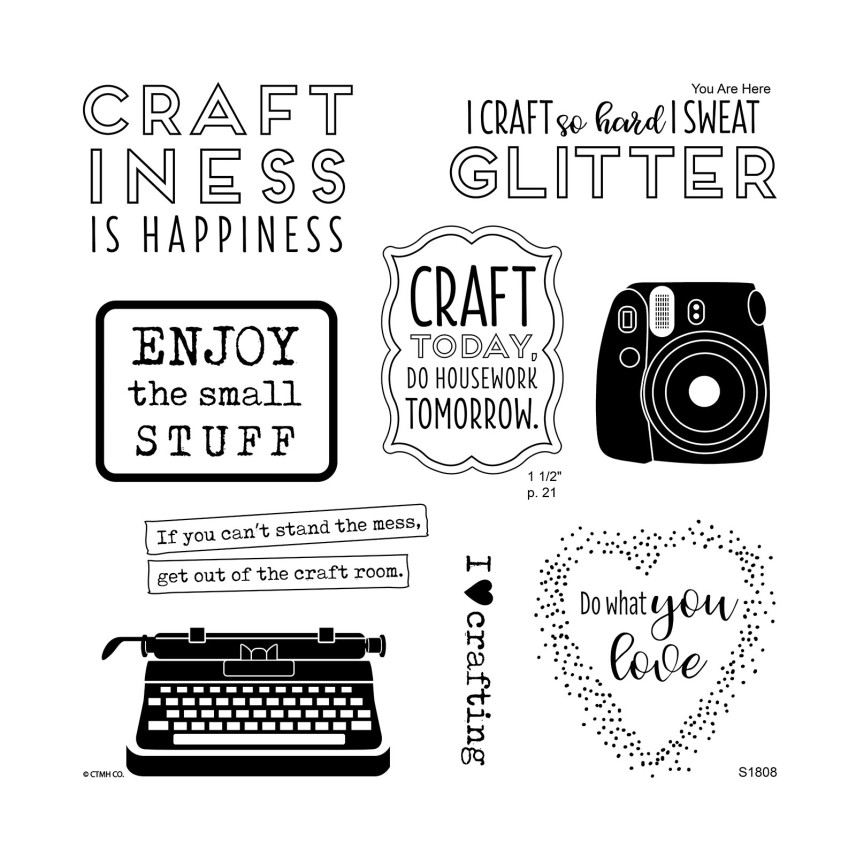 And finally, August's Stamp of the Month: For the Love of Crafting (this one is fabulous!)
The other exciting piece to this month's special is that if you have been a Close To My Heart Consultant before, you can opt for a "no-kit" option for only $50 where you won't get an actual kit (since you may not wish to get it again.)  This time you'll get $50 CTMH Cash to purchase items you'd like to have–including items from the upcoming Seasonal Expressions 2 Catalog that won't go live to customers until May 1st–along with the 4 Stamp of the Month sets.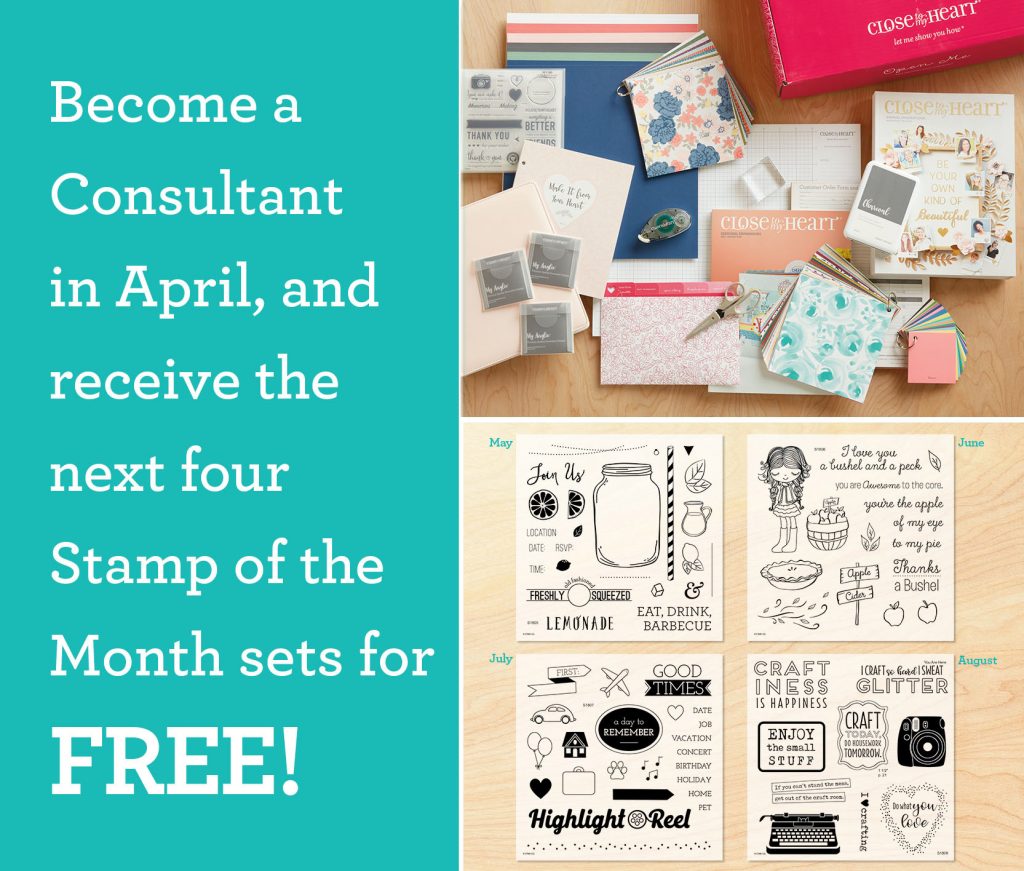 You can still opt to get a traditional Consultant Kit if you'd like–you get over $200 worth of product in it.  You'll still get the $50 CTMH Cash and the 4 Stamp of the Month Sets, too.  Either way is a SUPER deal.
If you'd like to get a little more info about becoming a CTMH Consultant, you can check out my Consultant Opportunity Page OR you can learn more about the Consultant Special HERE.
If you still have questions about becoming a Close To My Heart Consultant, feel free to EMAIL ME.  I'd love to have you join my CTMH Team as well as the CTMH family!