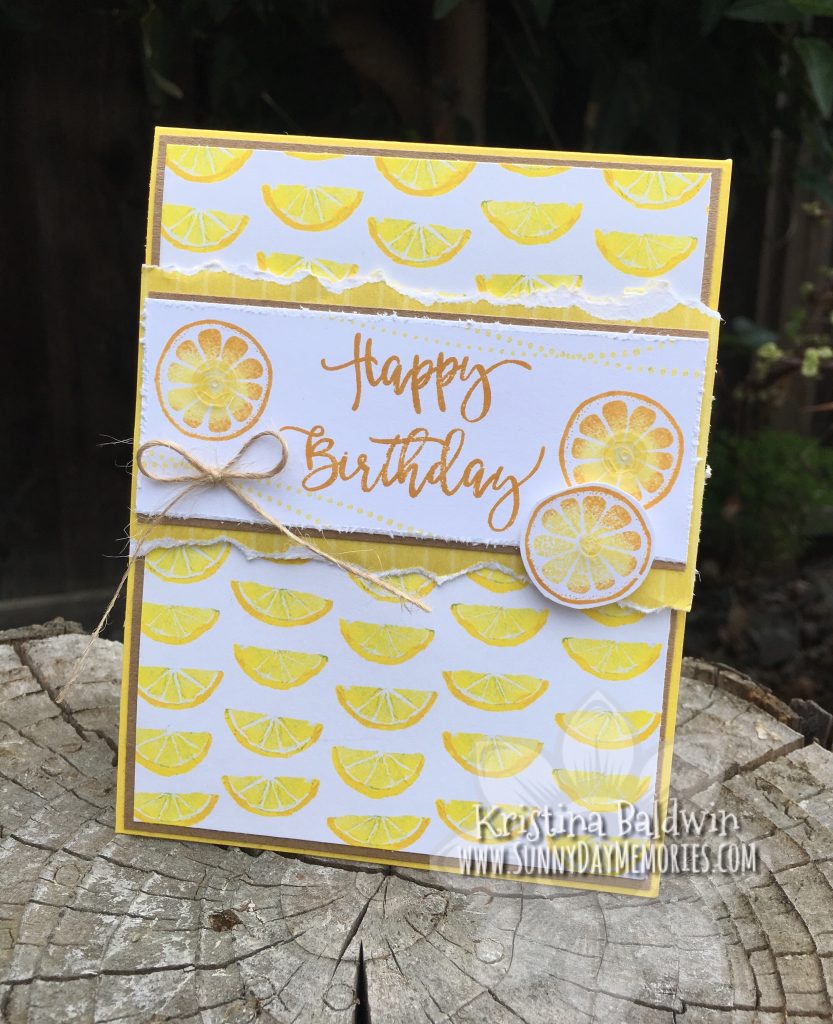 Today's card shows you how to take Close To My Heart's May Stamp of the Month–Classic Summer Bash–and create a bright, cheery birthday card!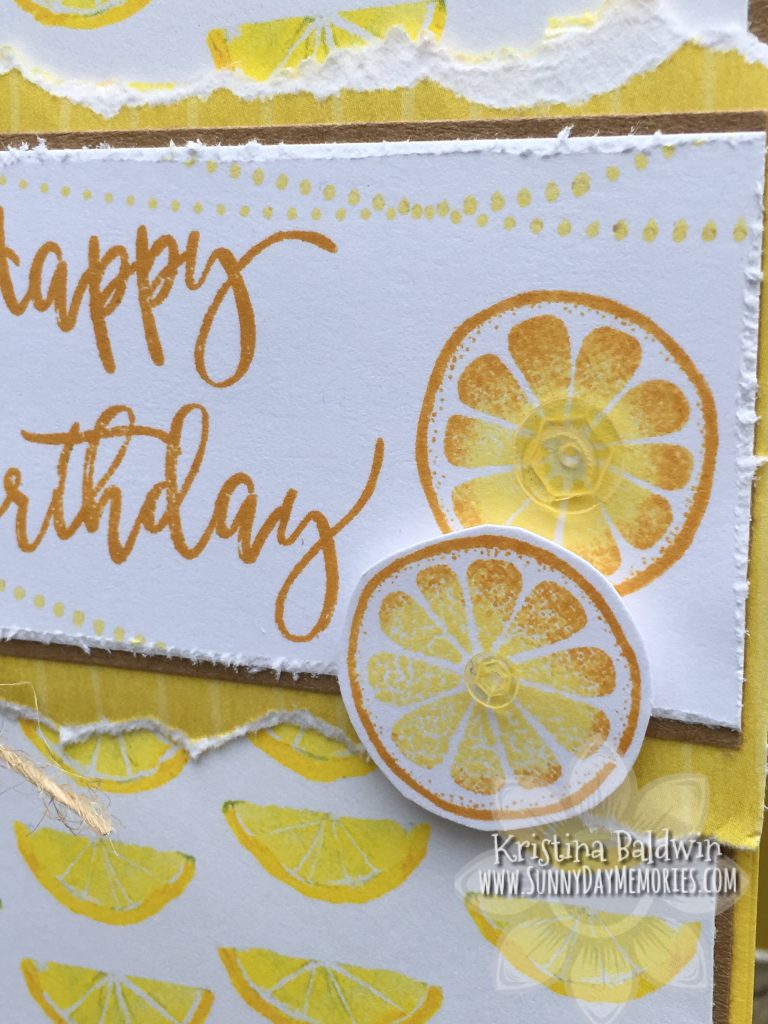 I paired our now retired A Taste of Summer Paper with one of my favorite stamping techniques–the Rock 'n Roll technique–to create a fun birthday card for a sweet friend.  I hope the cheery look brings a smile to her face!
Have you tried this stamping technique before?  It's really easy to achieve.  I love doing it with snowflakes, leaves, flowers and more.  It creates nice dimension to the stamped image with very little effort!
Here's how you do the Rock 'n Roll Stamping Technique: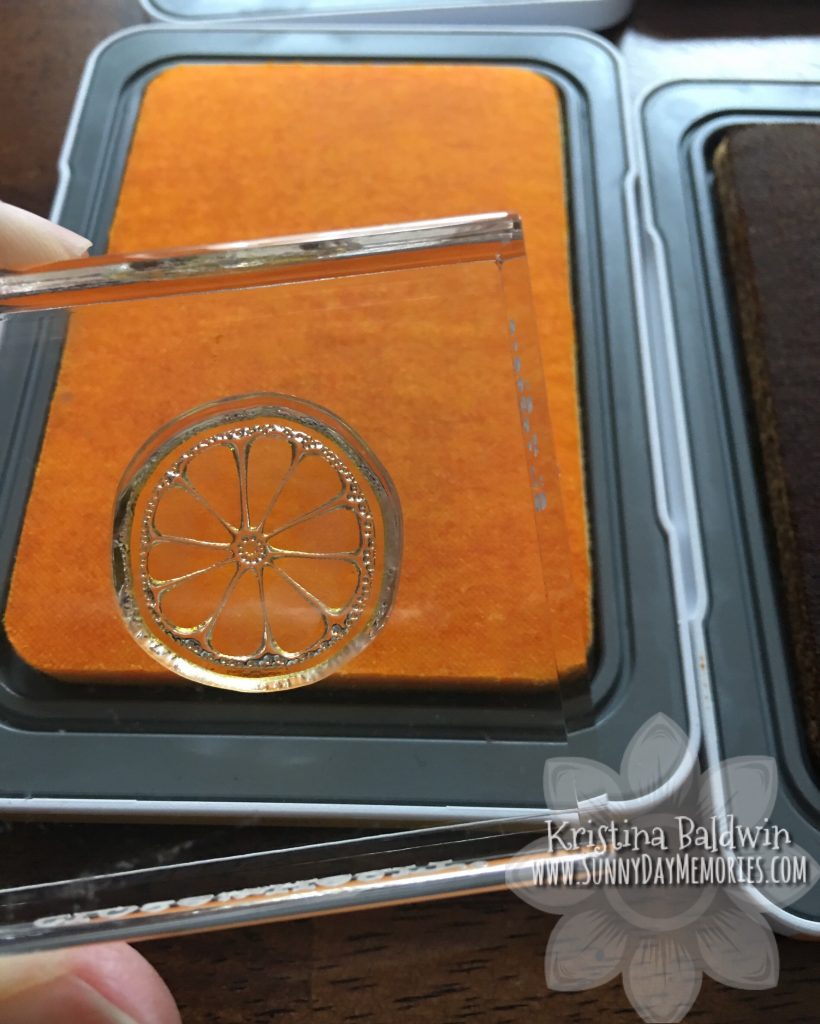 STEP 1:
Ink up your image as you normally would in the lighter color of ink.  Here I am using Lemon Ink (Z2808)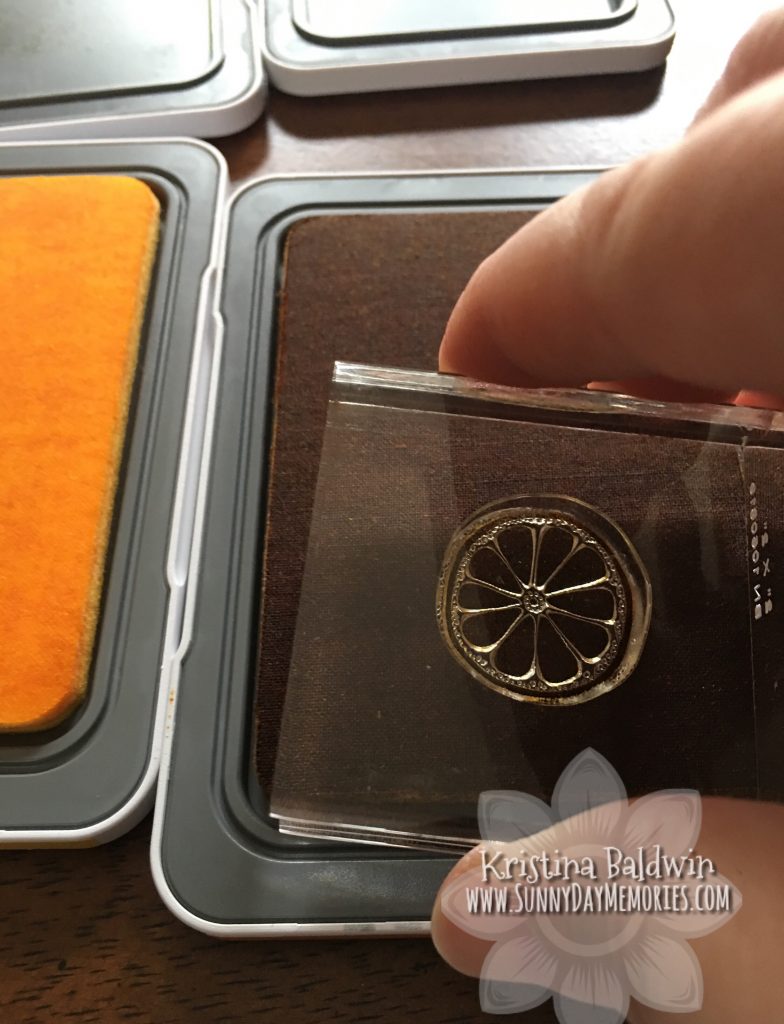 STEP 2:
Without cleaning or stamping your inked image, roll the edges of your stamp image in the darker of the 2 ink pads.  Here I am using Goldrush Ink (Z2823)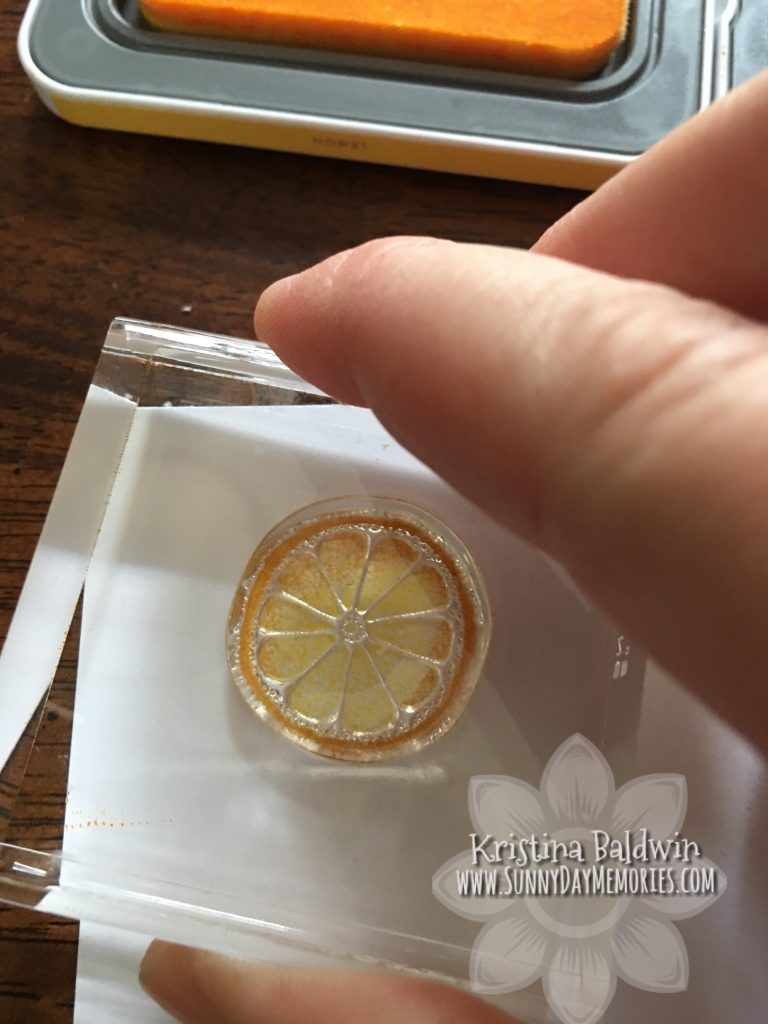 STEP 3:
Stamp image as you normally would.  You'll love the result! (notice how I have some stray ink on my block–this can be a common problem if your block is a little too big for the image you're using!)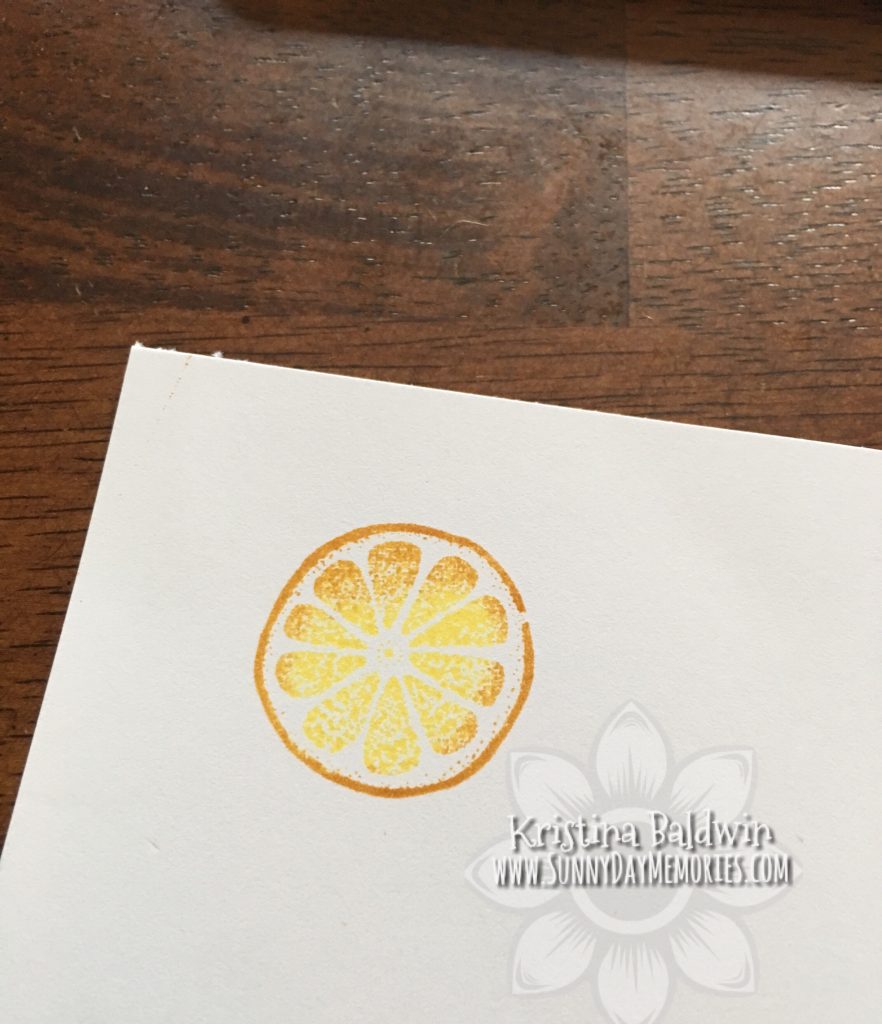 Easy enough, right?!
Each time you do the technique, you'll get slightly different results depending on how much you roll your image in the darker ink.  You'll notice that on my card each of my lemons are a bit different from each other.  But that's part of the beauty, right?!
To finish off the card, I added our *NEW* Central Park Sequins.  I love the light, subtle look of these sequins.  They come adhesive-backed so they are quick and easy to add to projects–which I love!  I also tied a bow with our White Burlap Ribbon (I actually separated the strands of the ribbon to have a softer look with only the single string.)