The end of the school year is approaching which can only mean one thing–appreciation time!  Not only are there teachers to appreciate for an amazing school year, but there are many others who've made their mark, too.  One of which is your scout leader(s)!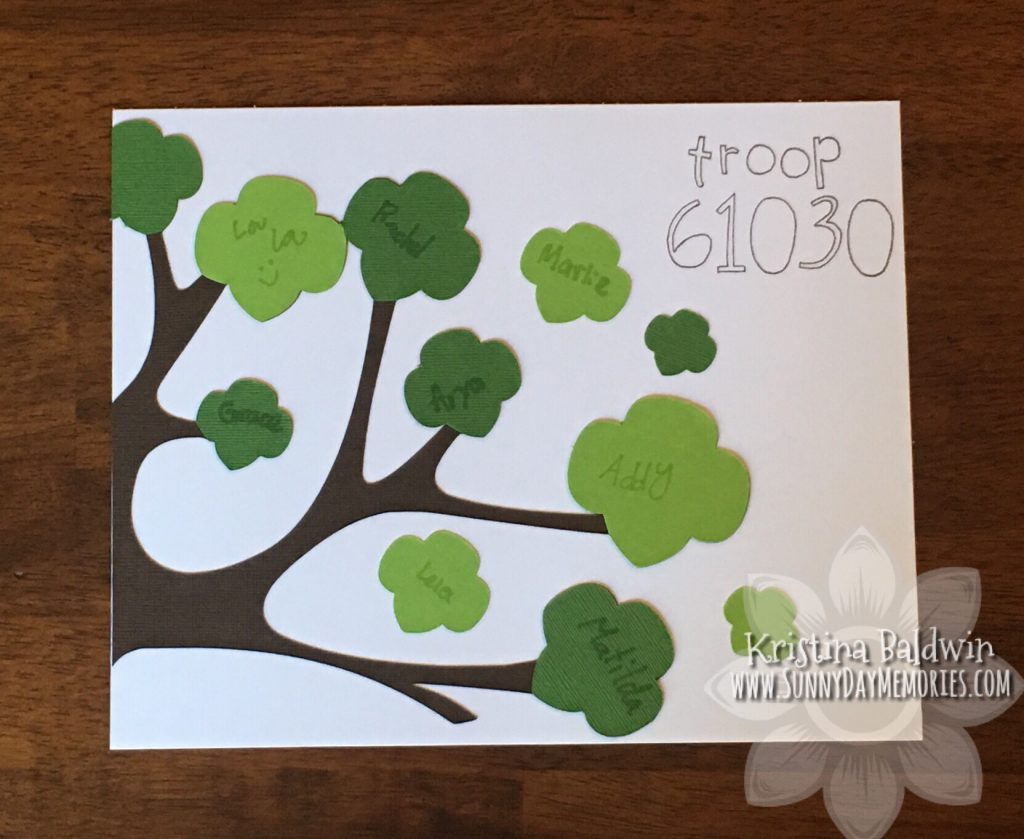 This past weekend my daughter was bridging from a Girl Scout Junior to a Cadette and I was asked to help create some leader gifts for the different patrol leaders.  I  needed something simple but that included the girls participation.  This Girl Scout Trefoil Tree was what I came up with!  I cut trefoils out in 2 different greens in a variety of sizes and then had each girl sign several of them.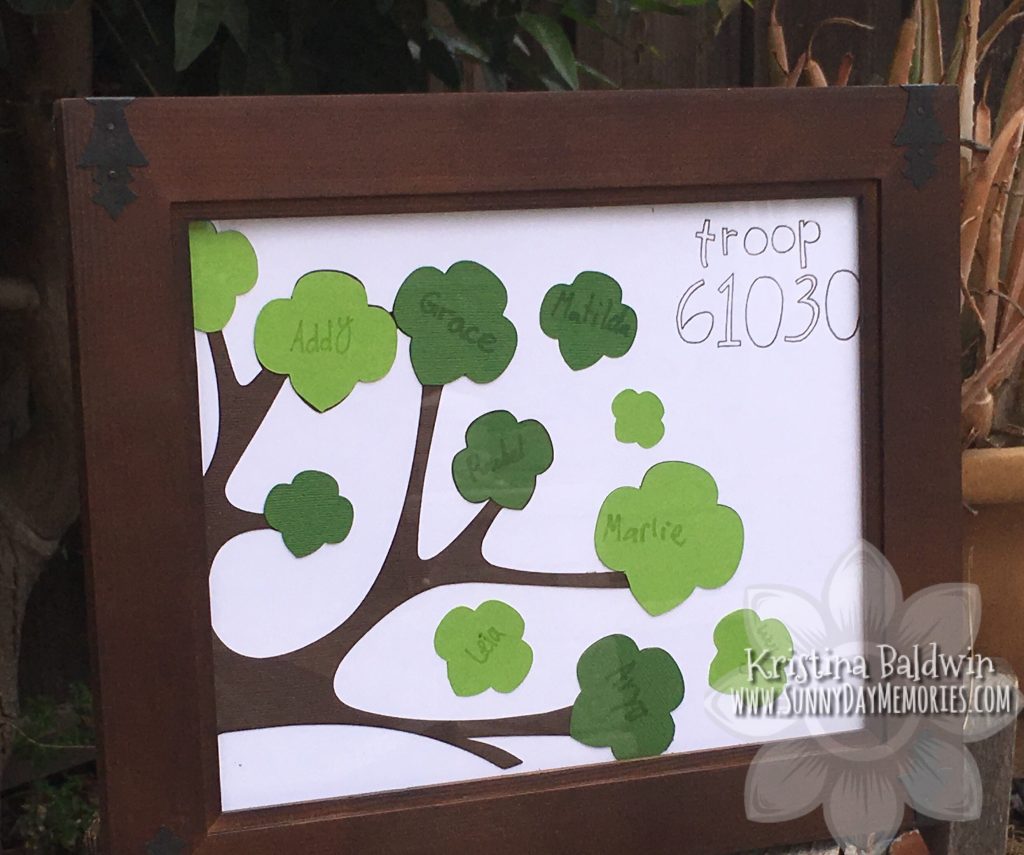 I stamped the troop number in Close To My Heart's Hopscotch Alphabet (retired) because I liked the whimsical feel of it–sort of like that of the tree with trefoil leaves! 🙂  And then I adhere the trefoils to the tree, always making sure to use the largest trefoil for the leader's daughter's name.  Finally, I framed it.  I love the simplicity of it.  It seems like a wonderful keepsake.  Love it!