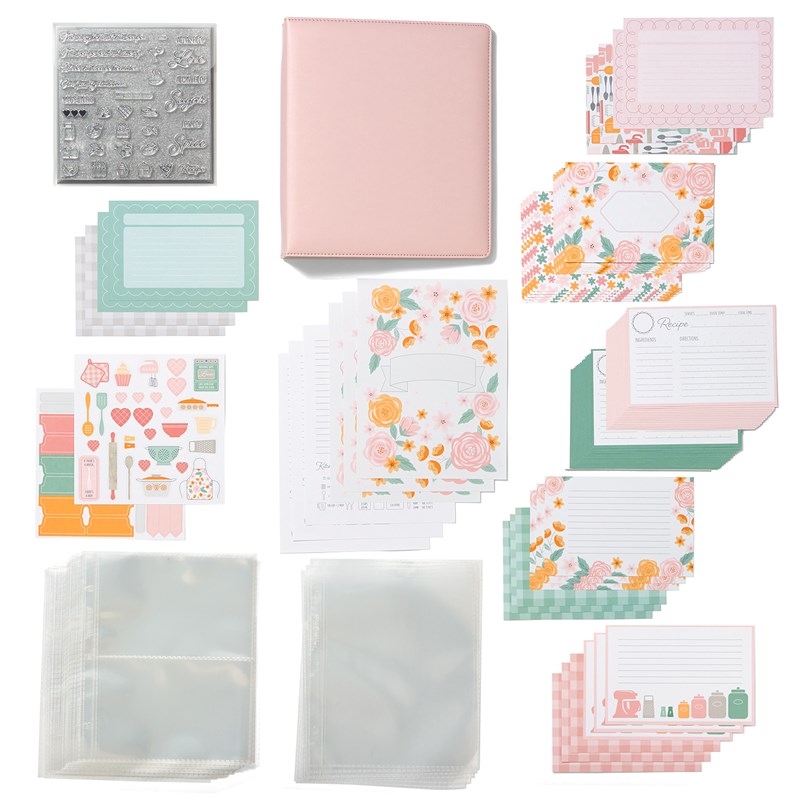 The Cut Above Kitchen Traditions Recipe Kit debuted in our Seasonal Expressions 1 Catalog back in January, but now is a great time to grab one and record your treasured family memories that are connected to favorite recipes.
This video shows you all the contents as well as the different options you have with this product collection.  Between Memorial Day and Labor Day–and all the summer BBQs and picnics in between–you'll no doubt find you have plenty of recipes to use for this kit.  And when you're all finished, you'll have a precious family memento for generations to treasure and use over and over again!
You can check out the options for the Cut Above Kitchen Traditions Recipe Kit on my ONLINE CTMH STORE.