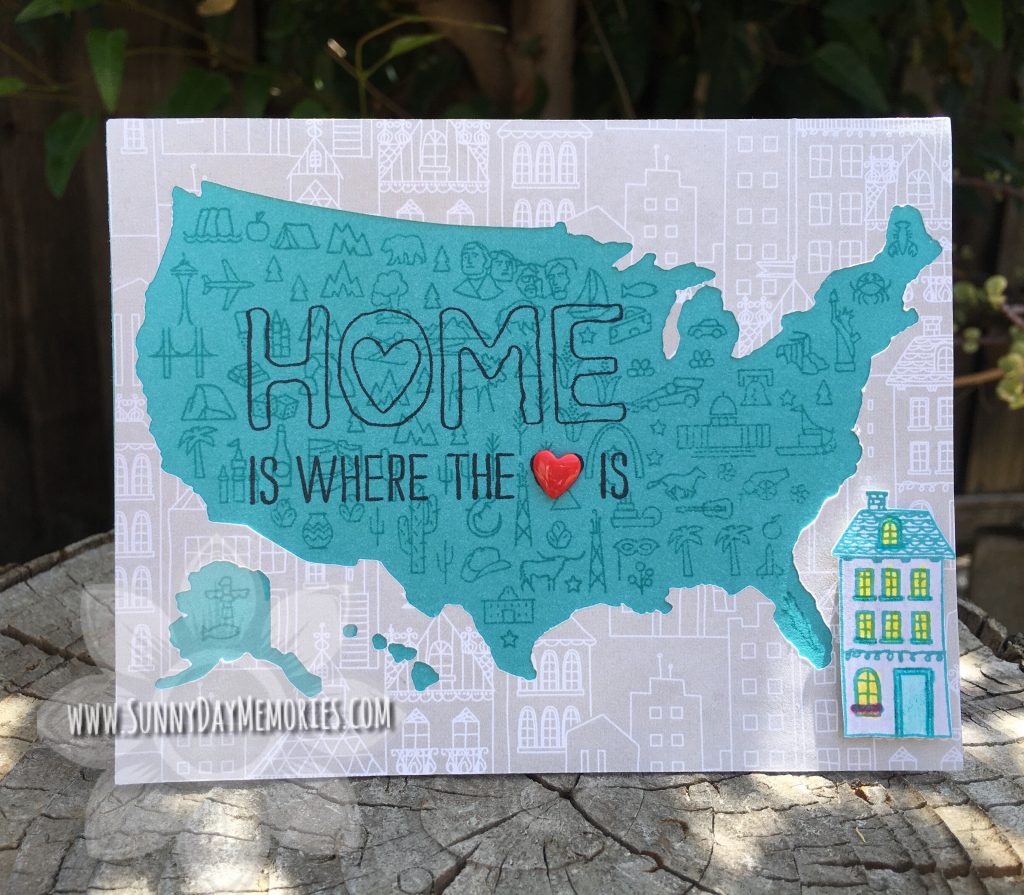 Tomorrow I leave for Las Vegas for Close To My Heart's Annual Convention.  I felt like this swap card I received from Linda Black best represented the feeling of Convention.  It truly is like going home each year.  You get the chance to see friends you've known so many years that they are like family!  It's like the best family reunion–one that you definitely don't want to miss out on!  I look forward to attending it each year.
I love how she used the *NEW* U.S. Vacation Stamp Set along with the Cricut Hello USA Collection to create this card.  Honestly, I don't think that I would have thought to use it this way.  I would have cut out the United States and then stamped the images on it. But she thought to do the reverse and it is awesome, right?!
Here is a listing of the Close To My Heart products she used to create this card:
STAMPS:
INKS:
PAPERS:
ACCESSORIES:
If you'd like to join the Close To My Heart family reunion next year, now is a great time to consider joining my team and becoming a Close To My Heart Consultant!