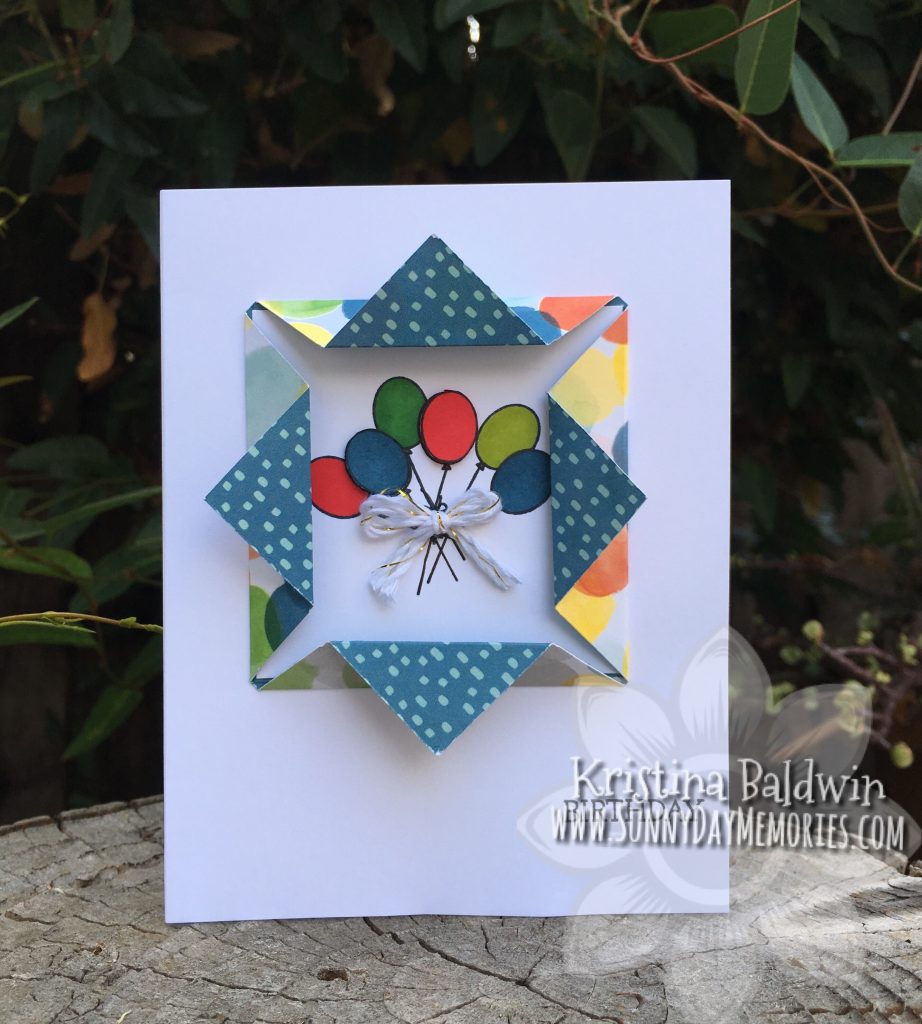 While today's card has an origami fold to it (which can sometimes be intimidating for some), the design overall is quite simple and clean.  I used this month's Stamp of the Month, Highlight Reel, to make it.
Want to learn how to make the origami window on this card?  It's really quite simple!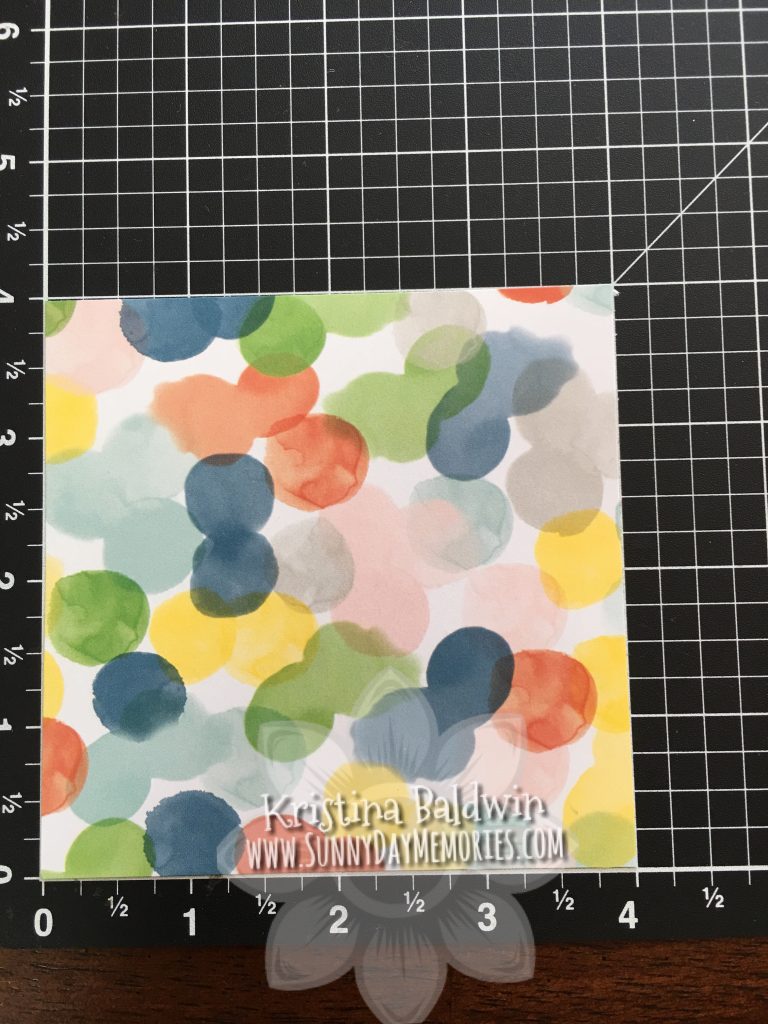 STEP 1:
Cut a square of patterned paper to 4″ x 4″.  A 2-sided patterned paper works best as you get to showcase both patterns with this technique!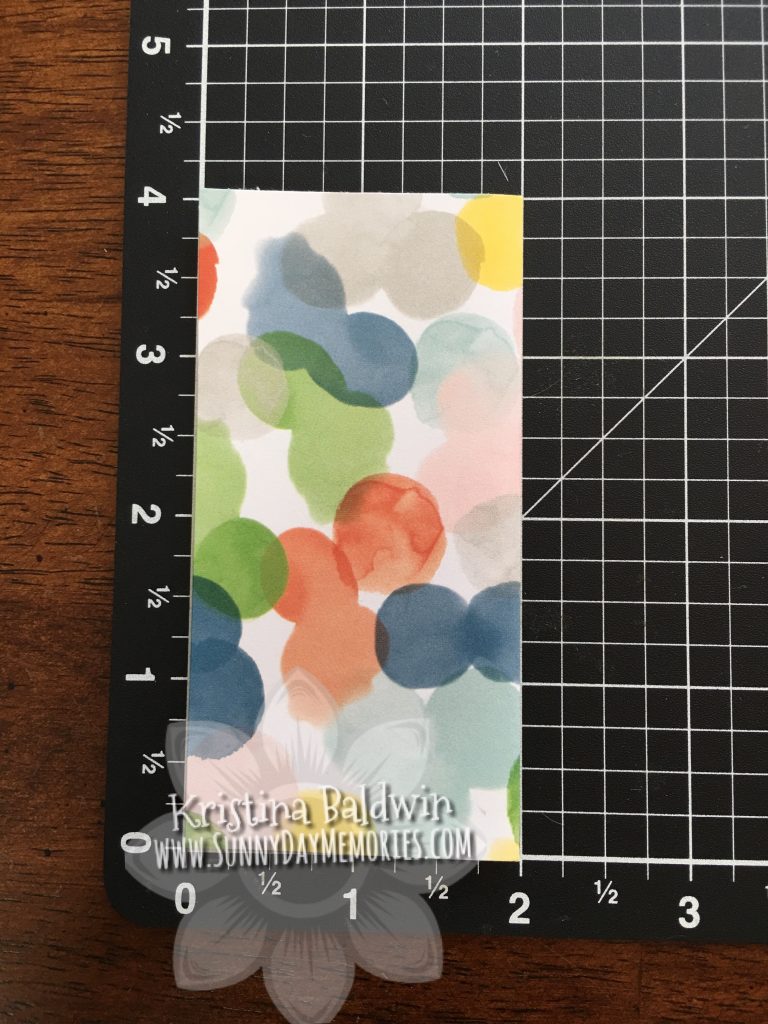 STEP 2:
Fold the 4″ x 4″ paper in half and score.
STEP 3:
Open 4″ x 4″ paper and then fold the paper in half and score the other direction.  It should now be folded into quarters.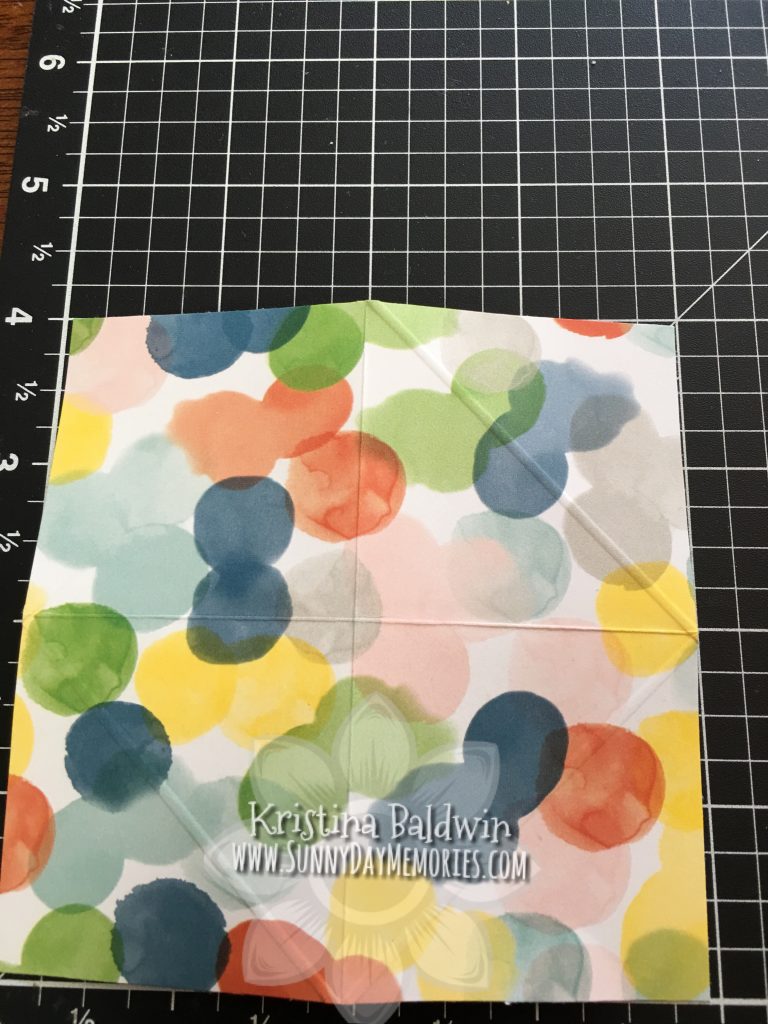 STEP 4:
Next you'll want to score the end points of each of the score lines to each other, thereby creating a diagonal scored square in the center of your paper.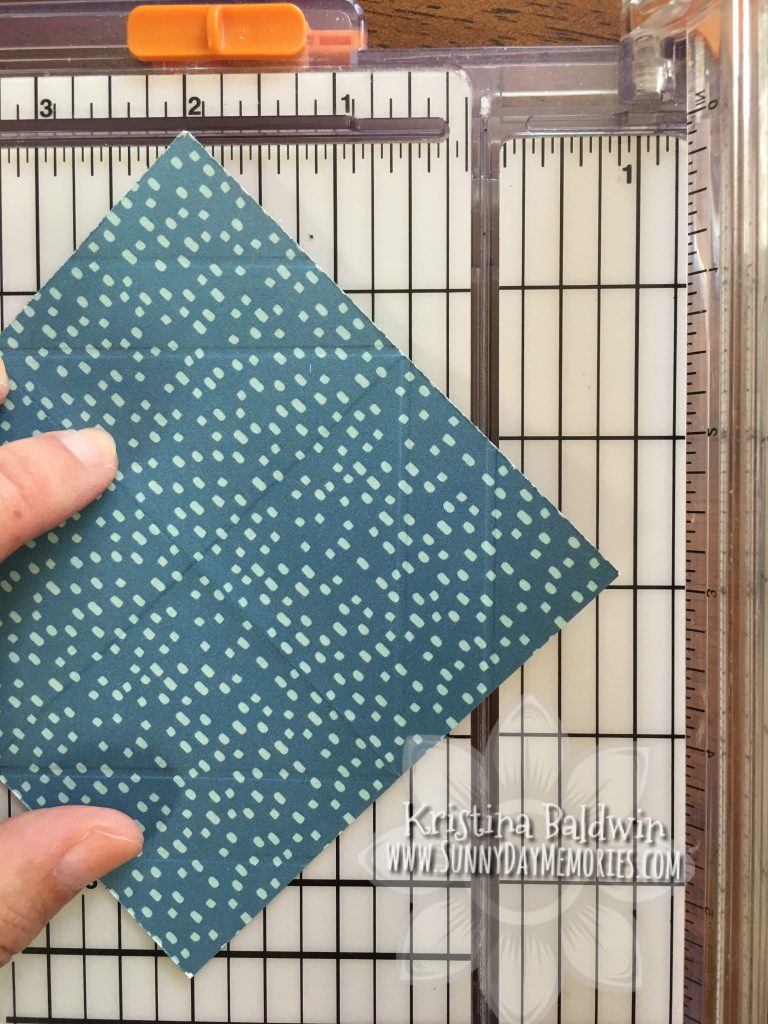 STEP 5:
Using a paper trimmer and a bone folder, create a 2nd set of lines that are parallel to the ones you just created in Step 4.  To do this, line up your paper diagonally so that the top point and bottom point of the paper are at 2″.  Then using your Bone Folder, score the paper.  Rotate and repeat with the remaining 3 sides.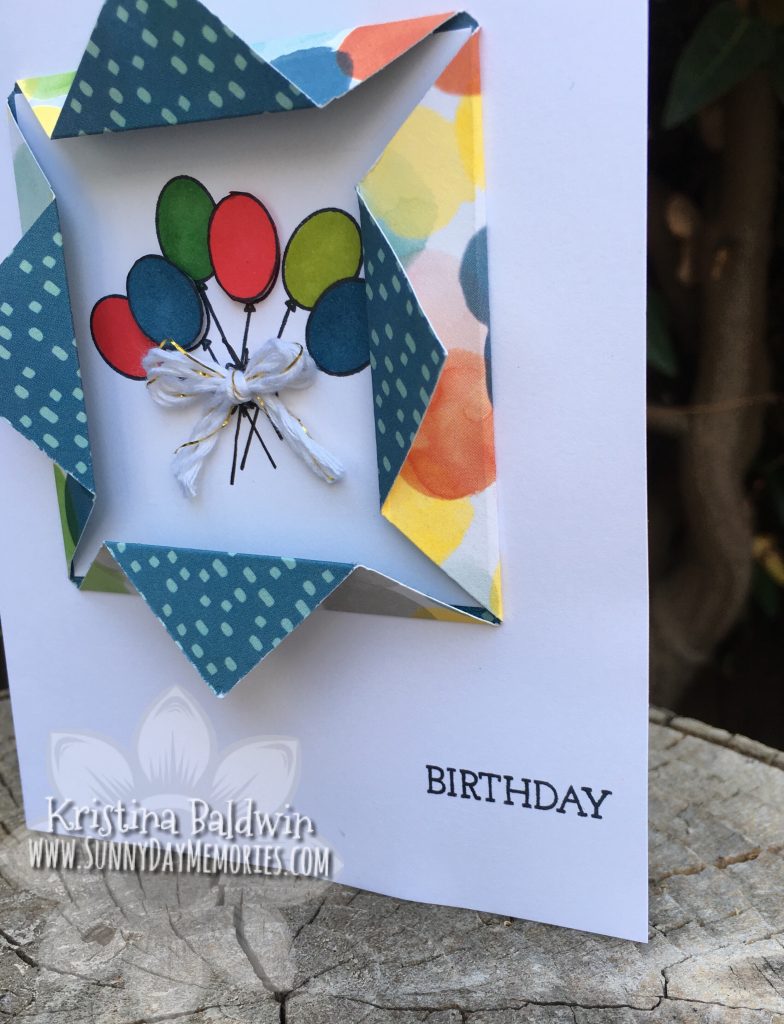 STEP 6:
To complete your Origami Window, you'll want to fold in the paper along the score line closest to the center of your paper.  You'll follow that up by folding out the paper along the 2nd scored line (the one closest to the edge of your paper.)  If you'd like to have it hold the shape a little better, you could use Glue Dots to adhere the first folded section to the center of the window (I cut a piece of 2-3/4″ x 2-3/4″ White Daisy Cardstock and stamped it before adhering it to the center of my window.)
The supplies I used to create this card are:
STAMPS
INKS
PAPERS
ACCESSORIES
There's just 1 week left to grab your Highlight Reel Stamp of the Month.  And don't forget you can get it for only $5 with a purchase of $50 or more.  To get your own set or any other Close To My Heart products, visit my ONLINE CTMH STORE.