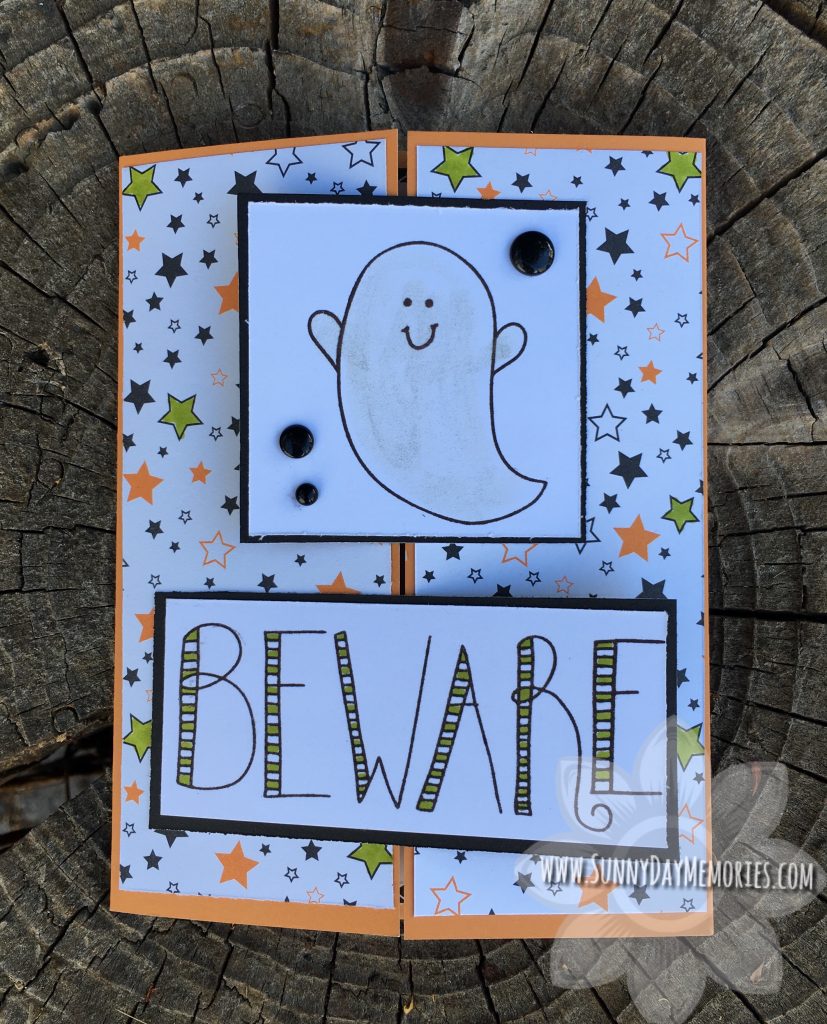 Today's card is one I received from one of my Close To My Heart team members, Deb Mandac.  It's a wonderful example of a simple yet stunning Gate Fold Card.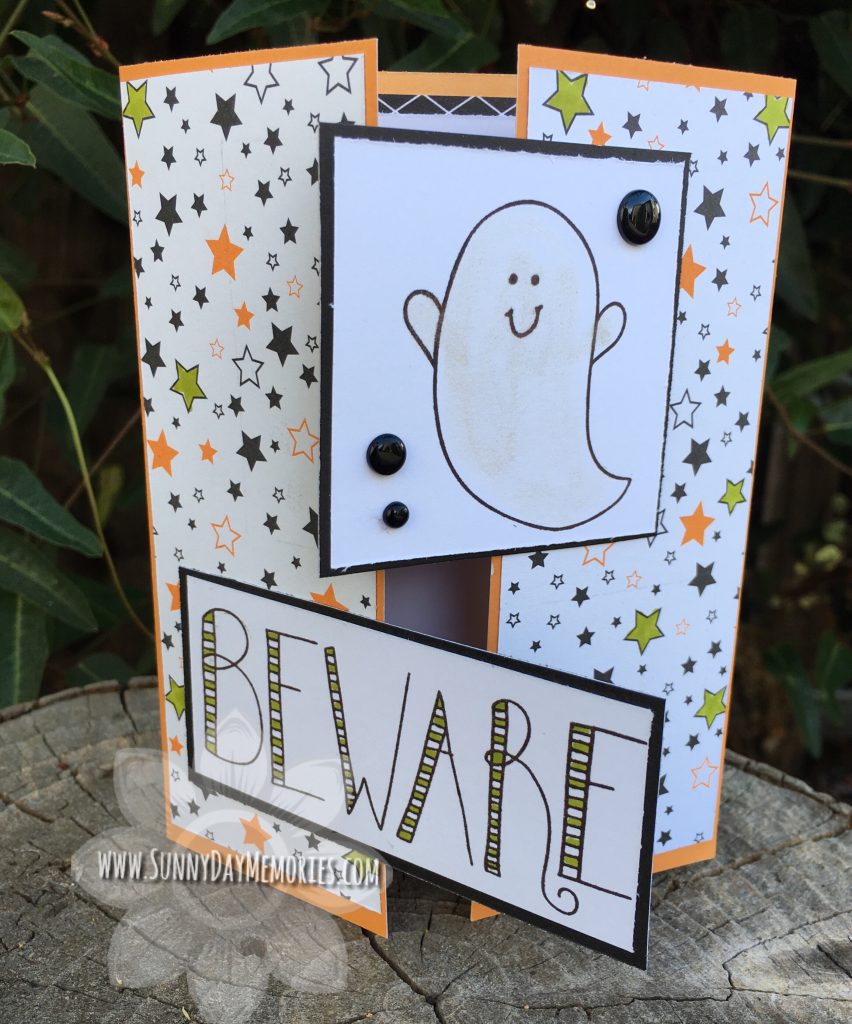 There are a couple of aspects of this card that really stand out to me (and that are easy to duplicate and achieve yourself!)  First, is the technique of altering a pattern paper simple by adding in some color with a marker.  This is a favorite technique of mine as it allows you to pull in additional colors into your project.  Here she took the Hello Pumpkin Stars Pattern Paper and added in the Sap Green ShinHan Marker–giving it just the right amount of pop of another color besides the Tangerine and Black.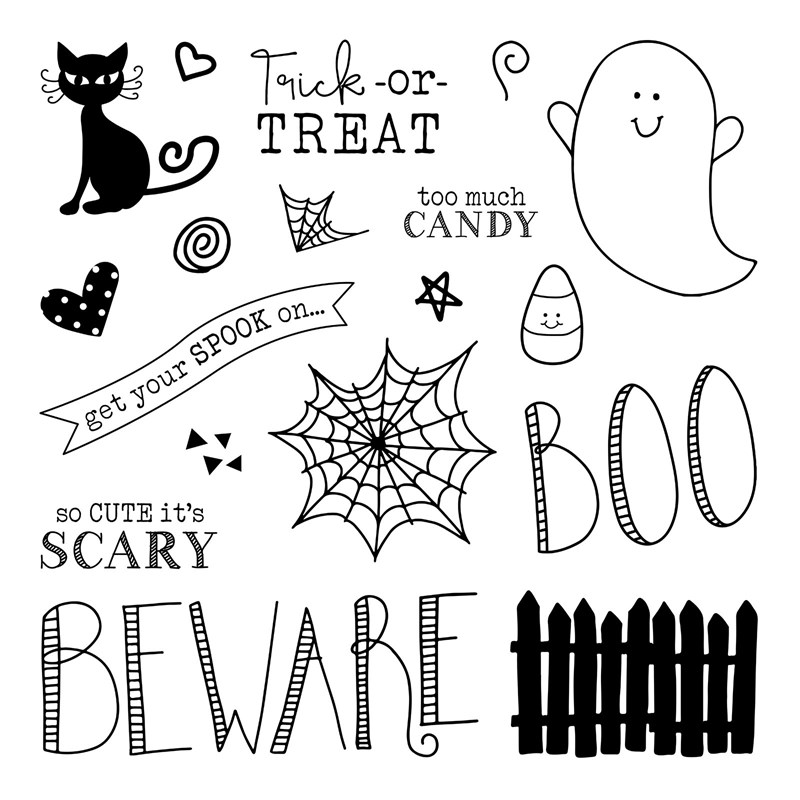 The use of the two panels to keep the card closed is also really well done with the use of the ghost and the "Beware" sentiment from the Hello Pumpkin Scrapbooking Stamp Set.  She even brought in more of the green color by coloring in portions of the "Beware" sentiment with the same Sap Green ShinHan Marker.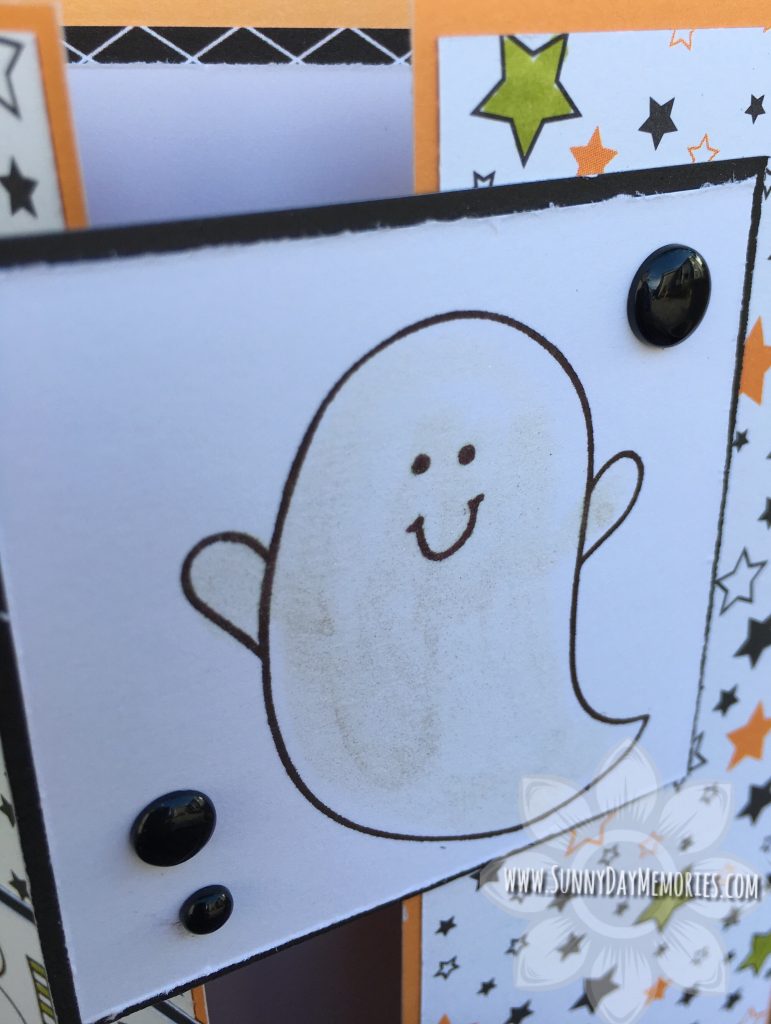 And speaking of the ghost image–check out the shimmer to it!  She took our Clear Shimmer Brush and colored in the ghost to give it that nice glittery/shimmery look.  Easy enough, right?!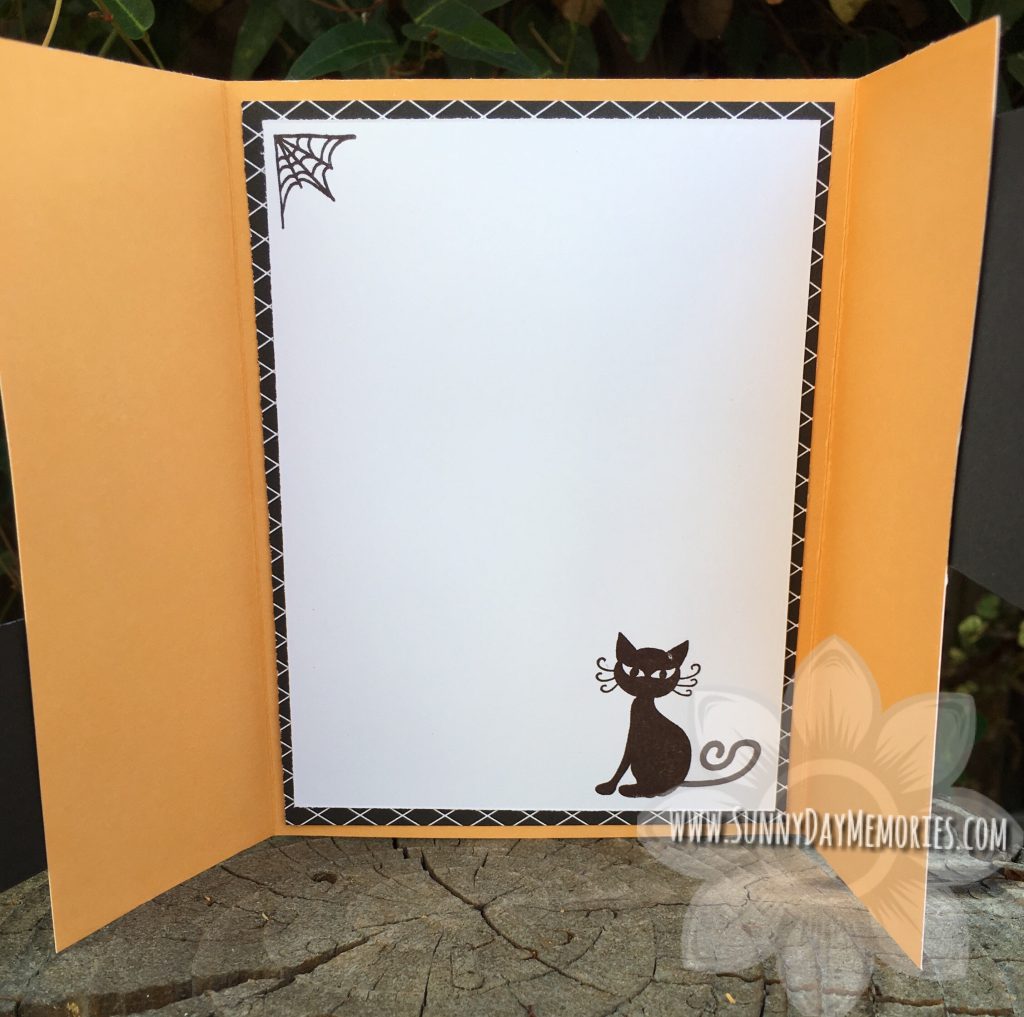 While the card would be seem complete with the addition of the Black Dots she added, she didn't stop there!  She also included some nice paper layering and stamping on the inside of the card, too.
If you're feeling inspired to do some Halloween crafting, you can find the supplies used to create this card as well as all of the products Close To My Heart offers on my ONLINE CTMH STORE.