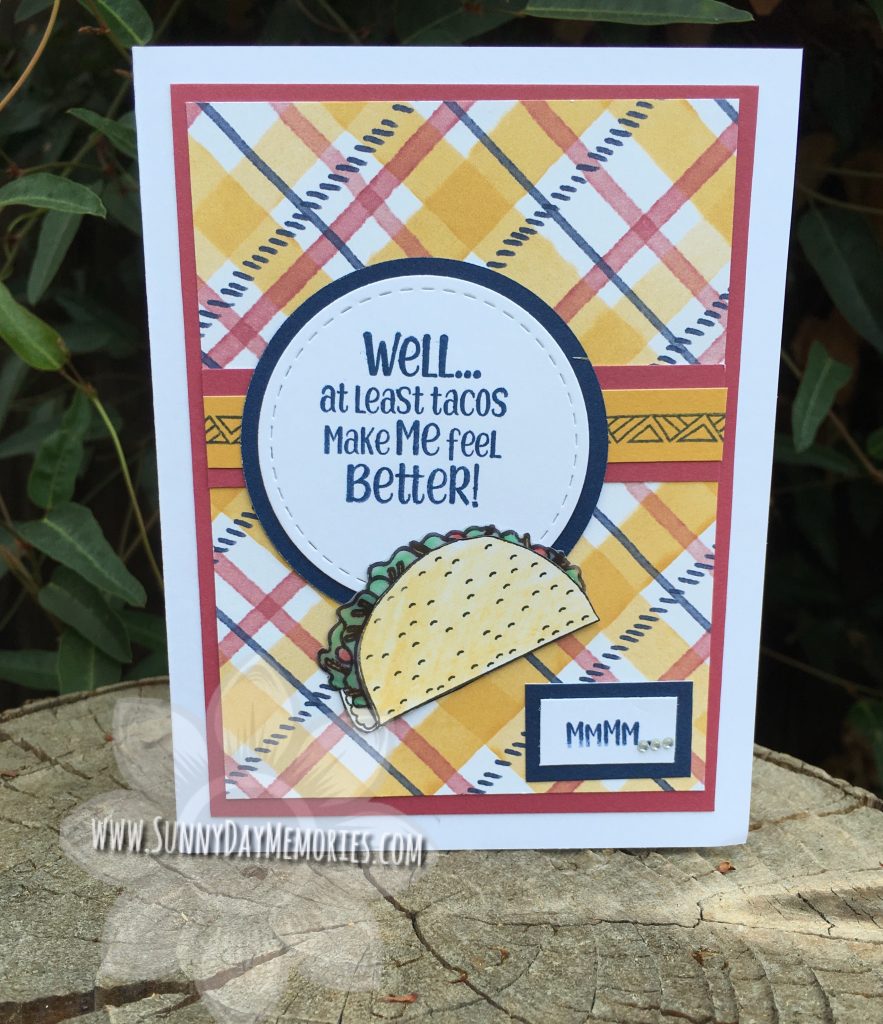 Happy National Taco Day!  Yep, today is the day to enjoy some tasty tacos.  And in celebration of such a great holiday, I thought I'd share this card I received from Rose Mary Steel.  
She used the *NEW* super fun Better with Tacos Stamp Set.  I think what I love best about her card is that she used vellum for the inside of the taco and then colored in all the parts with our *NEW* Watercolor Pencils.  It gives some more dimension to the taco–I love it!
Here's a supply list for her card in case you'd like to re-create it for yourself.
STAMPS:
INKS:
PAPERS:
ACCESSORIES:
I hope you enjoy National Taco day.  If you're short on time today, check online for local taco places that may be running specials and pick up some for dinner.  Or make your own at home, like I plan to do!  Yum! 🙂