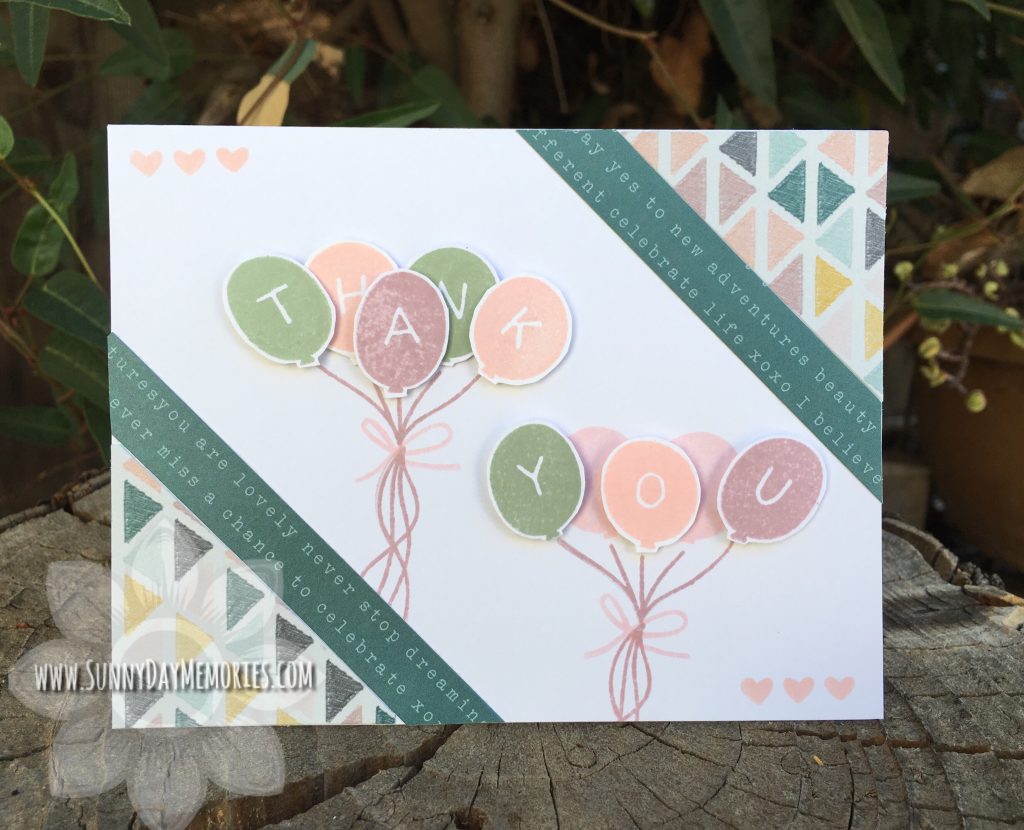 At this time of year it's so easy to be focused solely on stamp sets for the upcoming holidays–Halloween, Thanksgiving and Christmas.  When you look through Close To My Heart's newest catalog, the  2018 Holiday Expressions, you'll find many other wonderful stamp sets for use every day.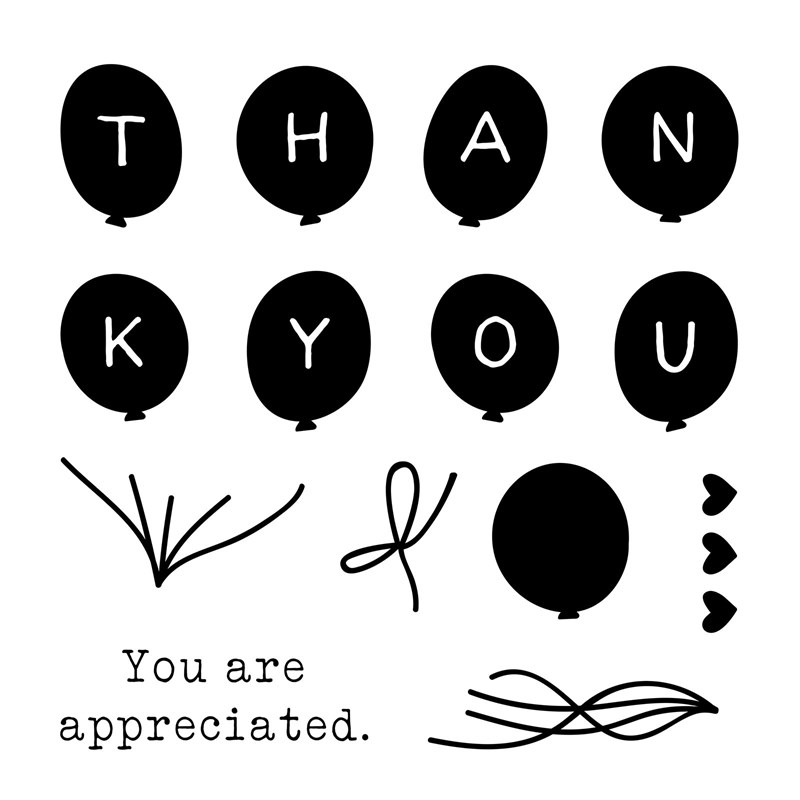 For example, the Thank You Balloons Stamp Set that Carol Thompson used in this card I received from her, is such a great example of a fabulous stamp set that might easily be overlooked.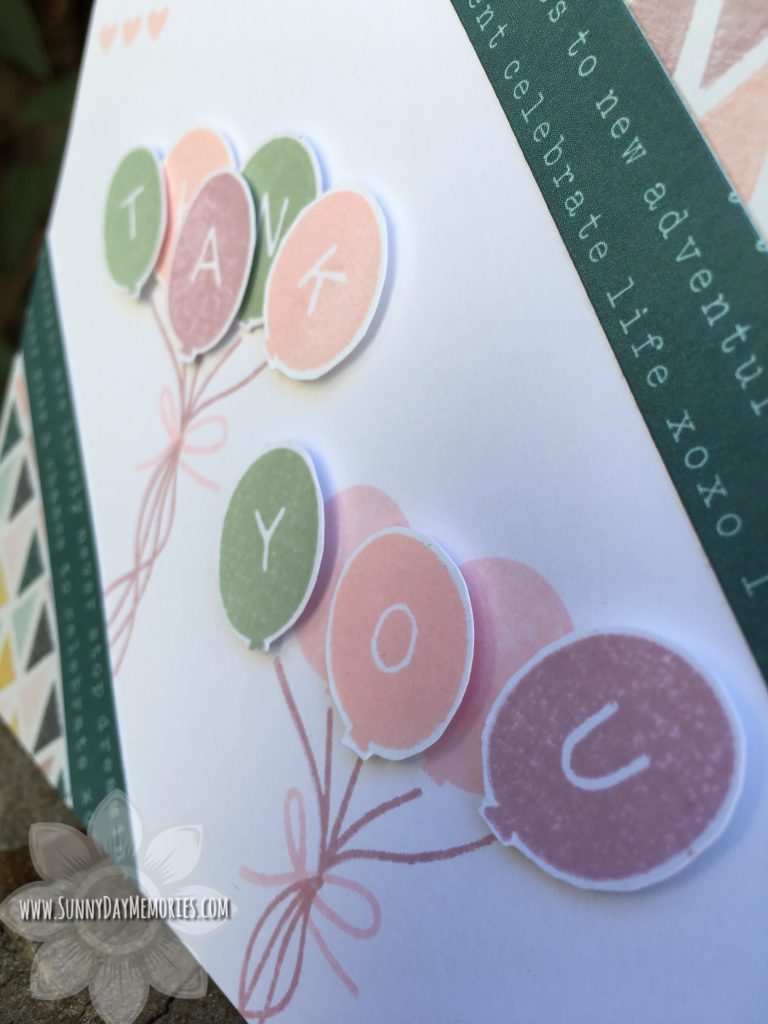 When I first look at this stamp set, I think it would be perfect for birthday thank yous.  I love the letters on the balloons.  It absolutely screams out for dimension!  There are just so many fun options for adding texture and dimension to this stamp set.  Using some twine for the balloon strings would be perfect, right?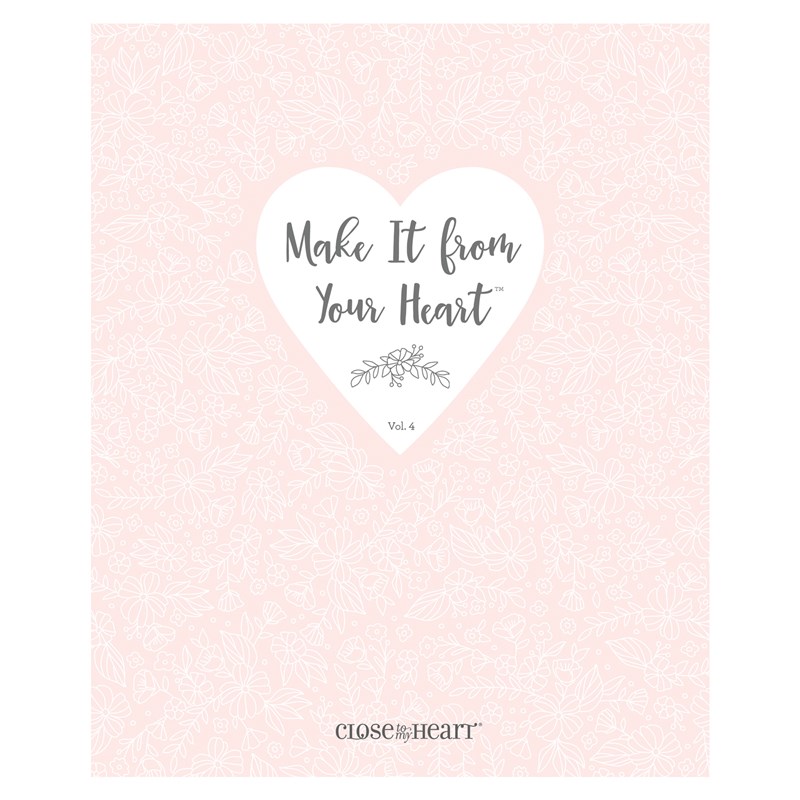 I'm also quite smitten with this card pattern (#19) that she used from CTMH's Make It From Your Heart Volume 4.  If you haven't tried out any of Close To My Heart patterns you should!  In fact, there is actually a card pattern book as well as a scrapbooking pattern book in the Clearance Section right now for only $8.50!  You should grab one of these (or both!) and give them a go.  I have no doubt you'll fall in love with how easy it is to create using these patterns!  But don't delay–they are only available while supplies last!