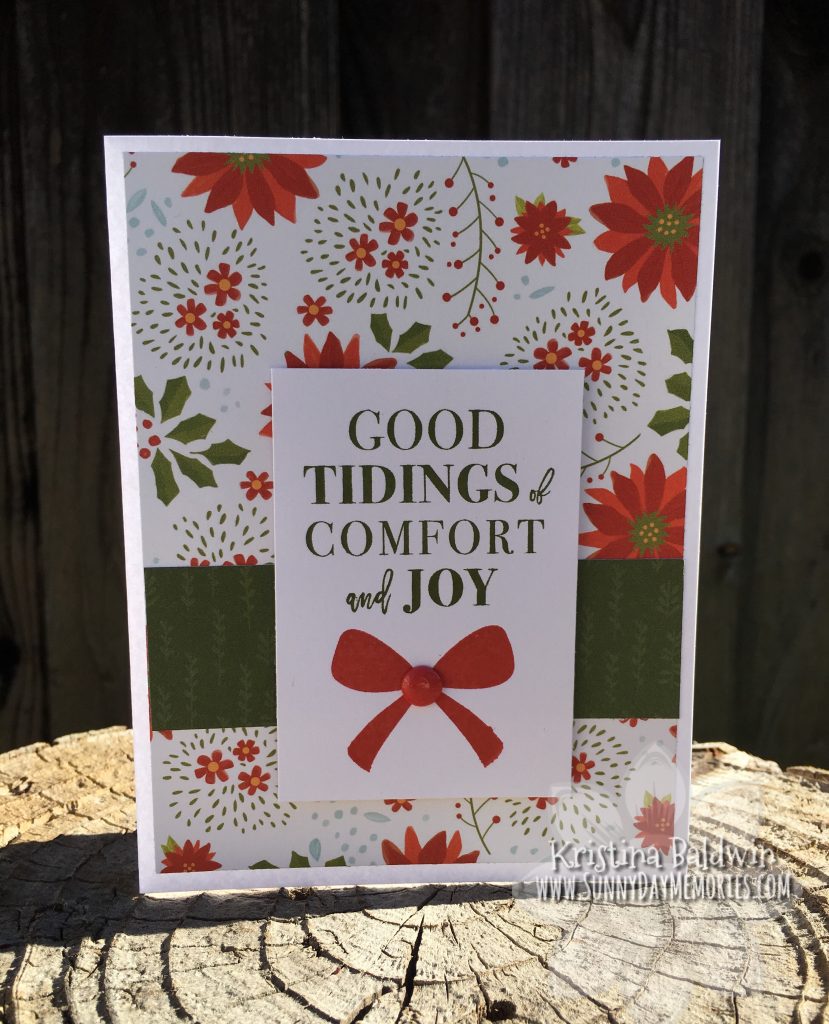 It's less than 2 weeks until Christmas and you haven't started your Christmas cards yet.  Not to fret!  Here's a super quick and easy card design that will have you ready to mail your cards in no time.
All you need are 4 pieces:
8-1/2″ x 5-1/2″ (scored at 4-1/4″) card base
5-1/4″ x 4″ pattered paper
1-1/4″ x 4″ patterned paper (or solid cardstock)
3-1/4″ x 2-1/4″ White Daisy Cardstock
Stamp and embellish card as desired.  Done!  Need some supplies to get started?  Visit my ONLINE CTMH STORE to find all your favorite crafting supplies.