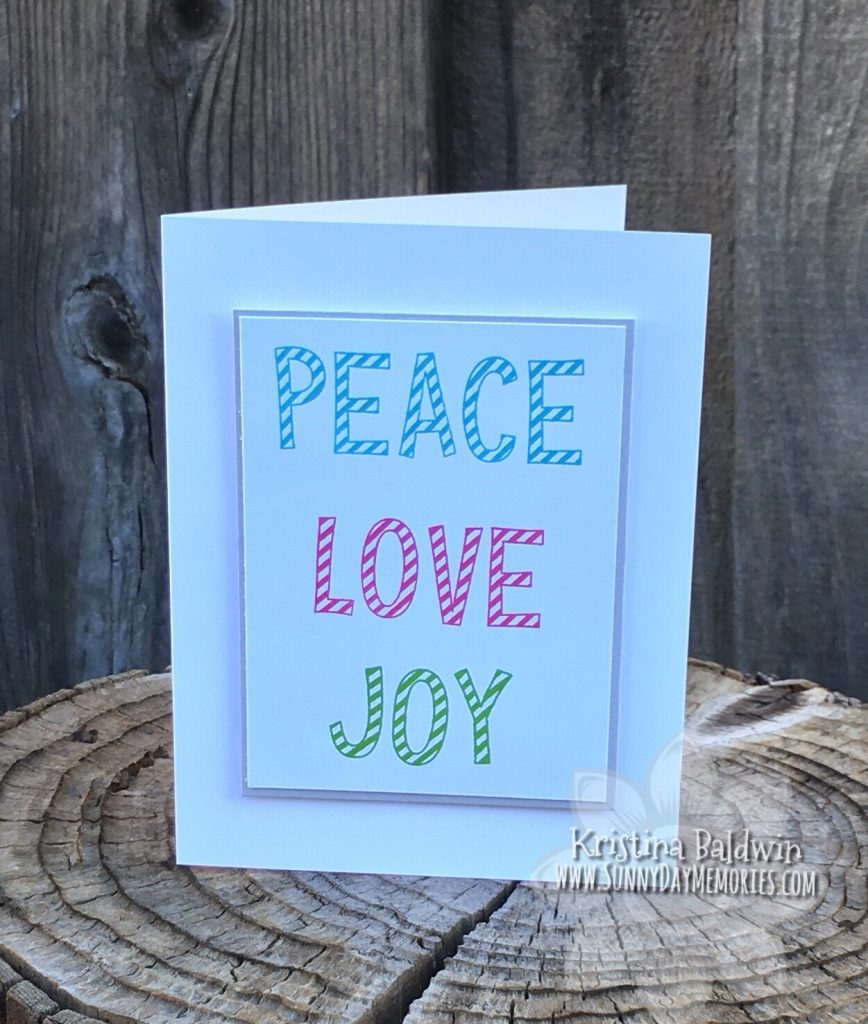 Sunday, December 9th, is Christmas Card Day!  If you haven't made your cards yet, there's no need to worry.  Today's card is the perfect blend of being easy to create and having a whimsical, festive feel to it.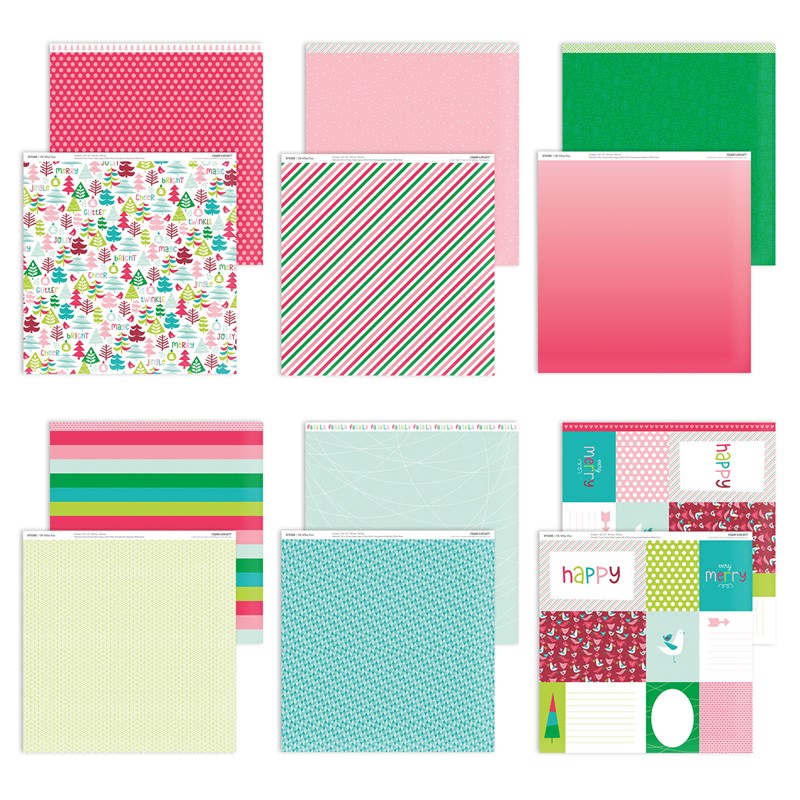 To create my "Peace Love Joy" Card, I grabbed this month's Stamp of the Month–Candy Cane Alphabet (I love this set!) and decided to borrow from the color palette in the Oh What Fun Collection.  This collection has such a fun, whimsical feel to it.
I wanted to keep the card simple in design & easy enough to mass produce.  The design is about color and layering.  No embellishments, just some 3-D Foam Tape to give it a little dimension.
This celebration of the 1st Christmas Card being sent to a loved one is the perfect excuse to make a handmade card for someone special this year.  And if you don't celebrate Christmas, why not make a handmade Happy New Year's Card?  Not only is it fun to create a handmade card, but it's even more enjoyable to receive one in the mail!
Here are the supplies I used to create this card:
STAMPS:
INKS:
PAPERS:
ACCESSORIES:
If you want to make this card yourself, but need some additional catalog items to do so, EMAIL ME today!