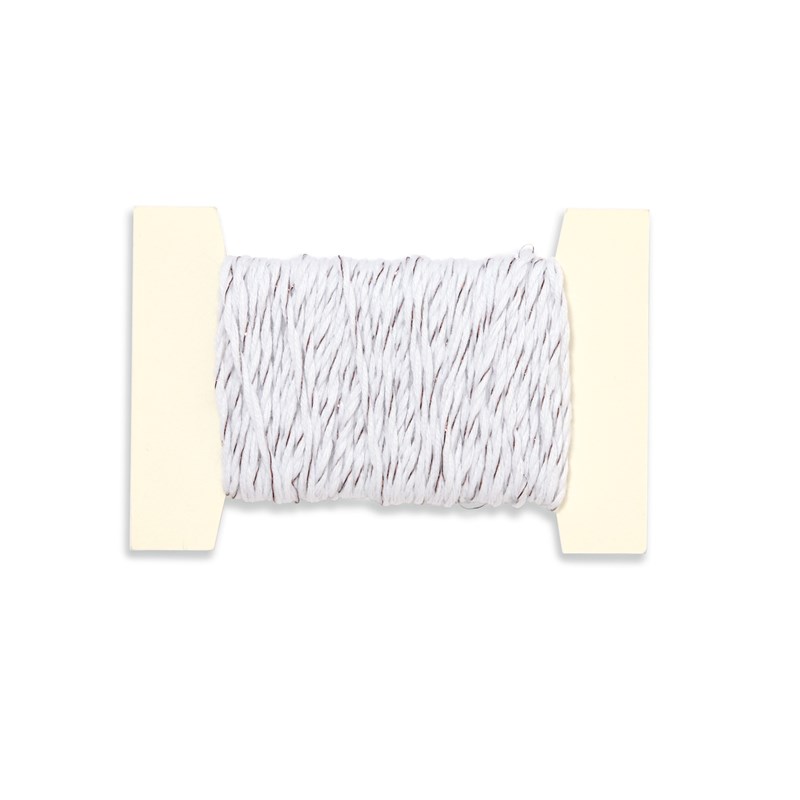 Don't you love it when you get a great deal on something?  Maybe it was something you've had your eye on and suddenly it's on sale!  Or maybe it's a trick a friend shows you that adds value to something you already own.  Well, that's what I'm going to share with you today.  A fun and easy trick to get double the benefit out of your twine.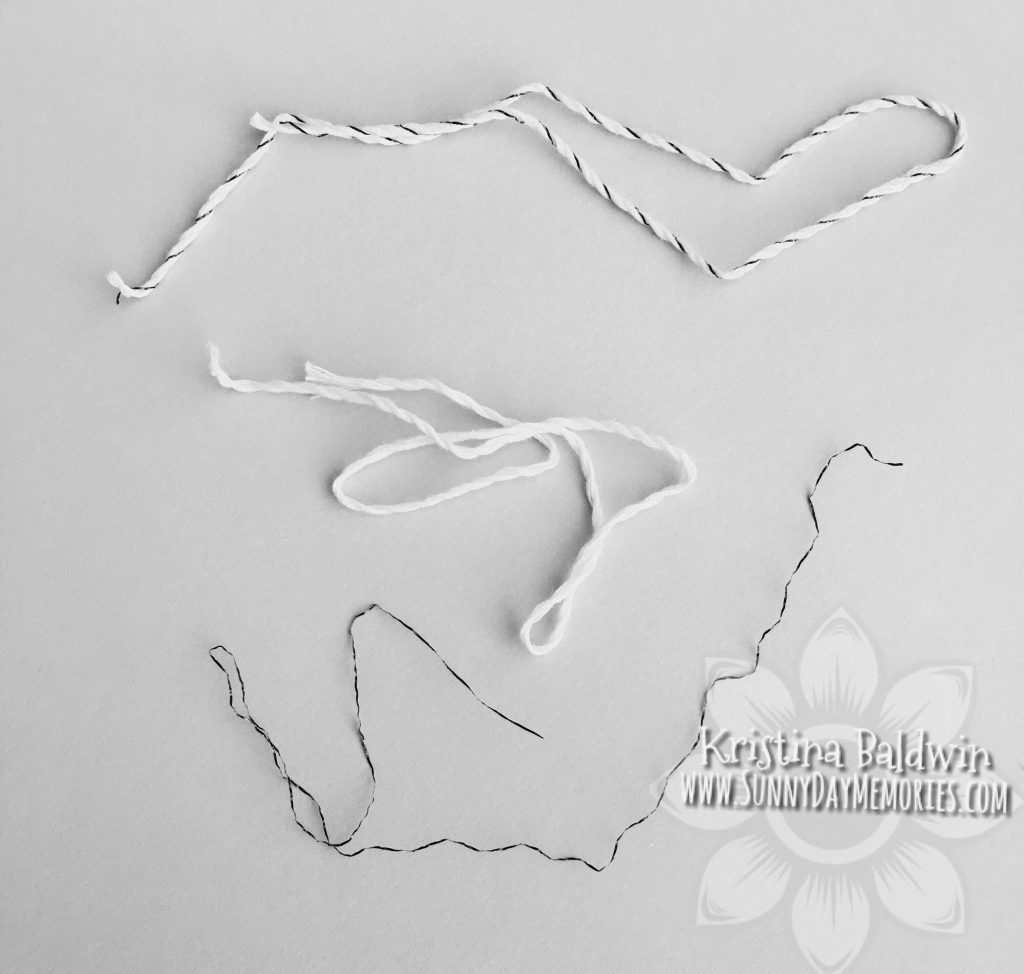 Close To My Heart offers a variety of twine–from solid color twine to twine with a metallic thread.  All of these twines can be twisted and unraveled to get more from a single strand.  It's a pretty simple idea, but one that can really go a long way!  For example, say you want just a little something to add to your project, but a full strand of twine would be too thick and overpowering for what you are going for.  Using half of that (the twine generally is 2 strands twisted together) will make the effect more subtle.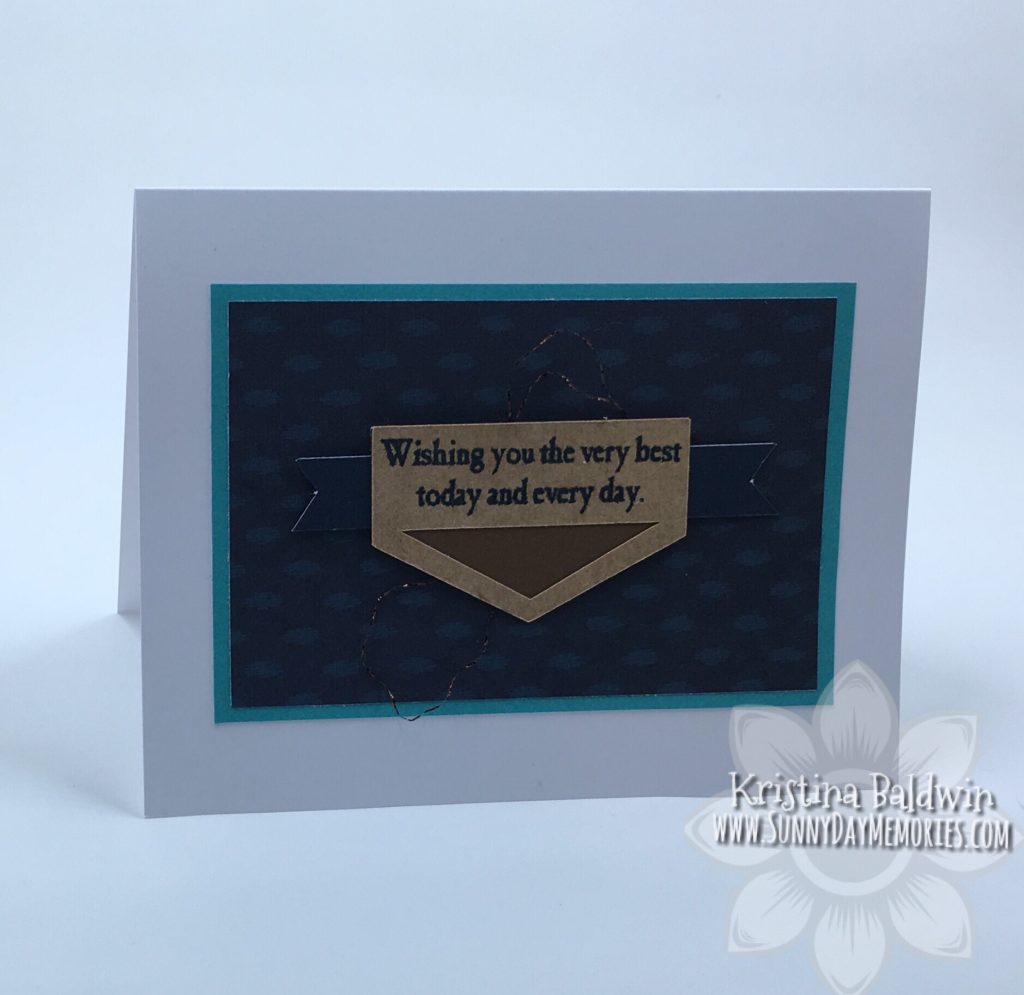 And if you really want to go subtle, using the metallic thread from either the White & Bronze Twine or White & Gold Twine is the way to go!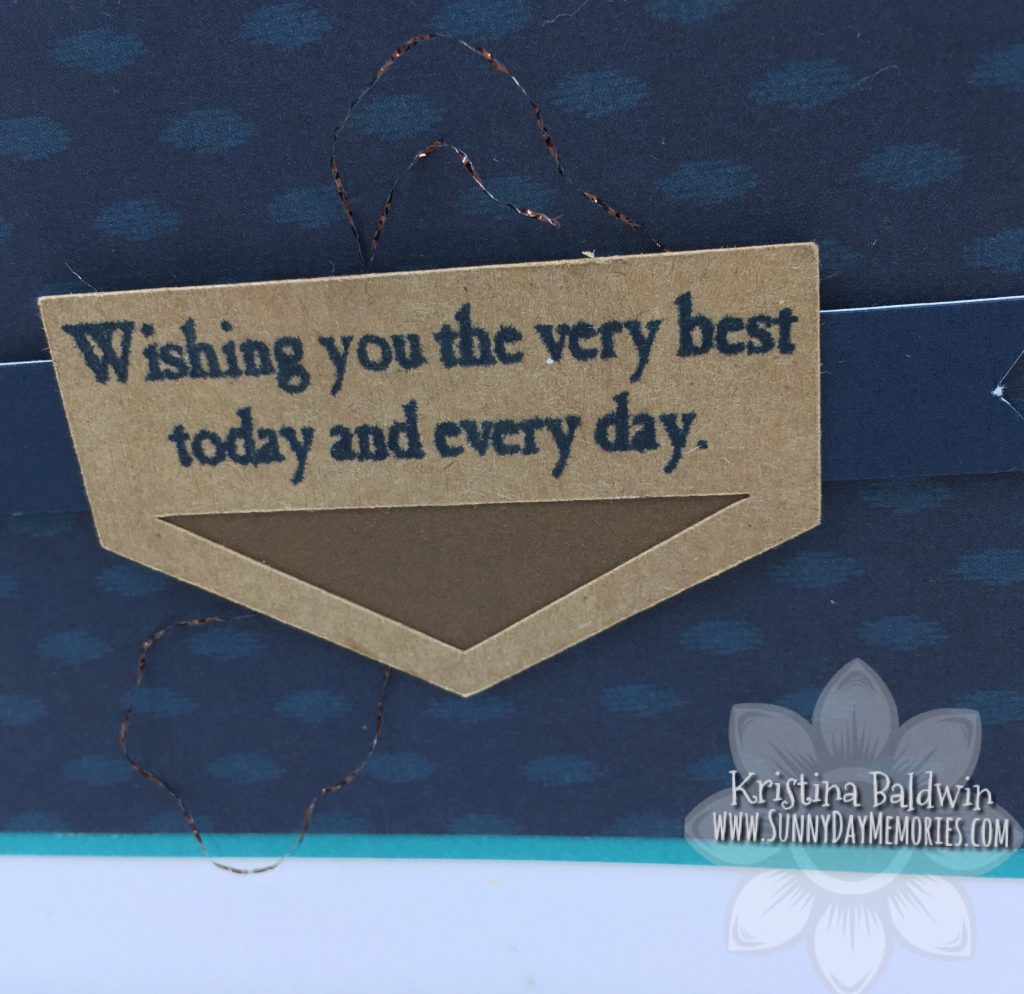 That is what I did for this card.  I separated the white twine from the Bronze metallic thread and used the thread behind my sentiment on the card.  It's an easy process to just unwind the two strands.  It allows me to get the effect I'm going for AND I get to make 2 projects out of the one strand!
So if you hadn't thought to do this trick yet–give it a try!  And if you have another simple trick you'd like to share, please leave a comment below.  We all love learning new tricks!