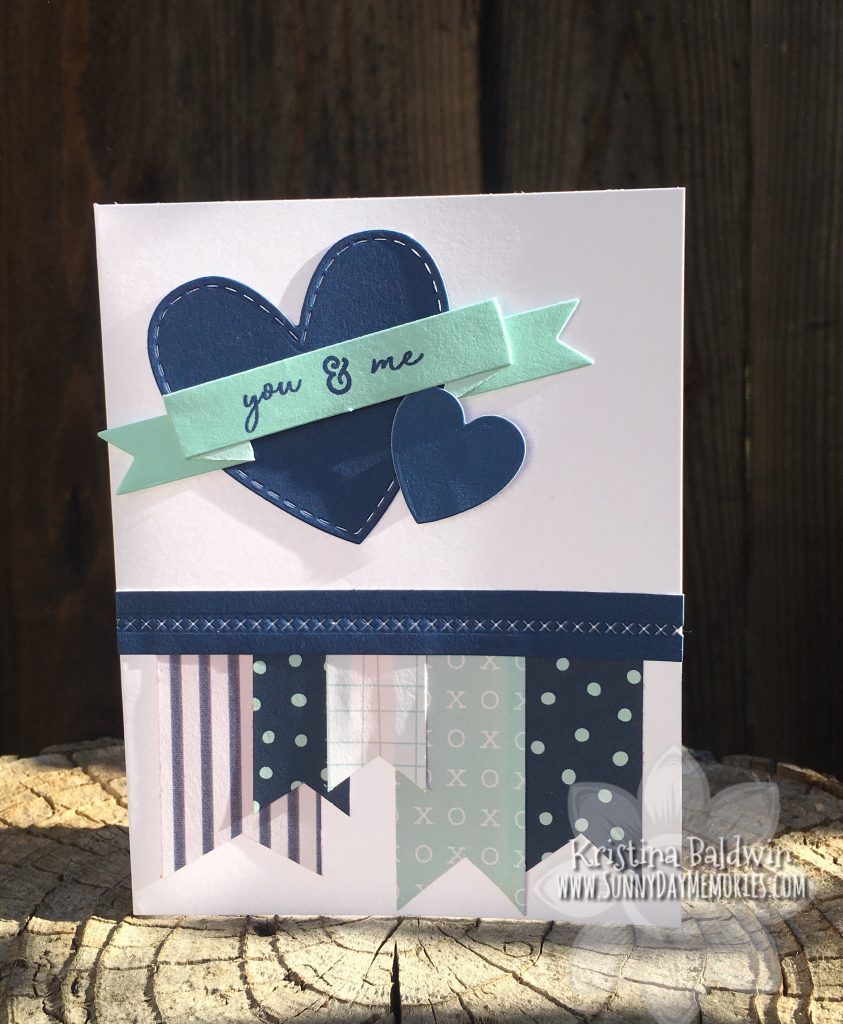 A few weeks ago I shared about our lovely *NEW* Heart Happy Collection.  You can see that post HERE.  Today, I wanted to share a little more about this amazing collection.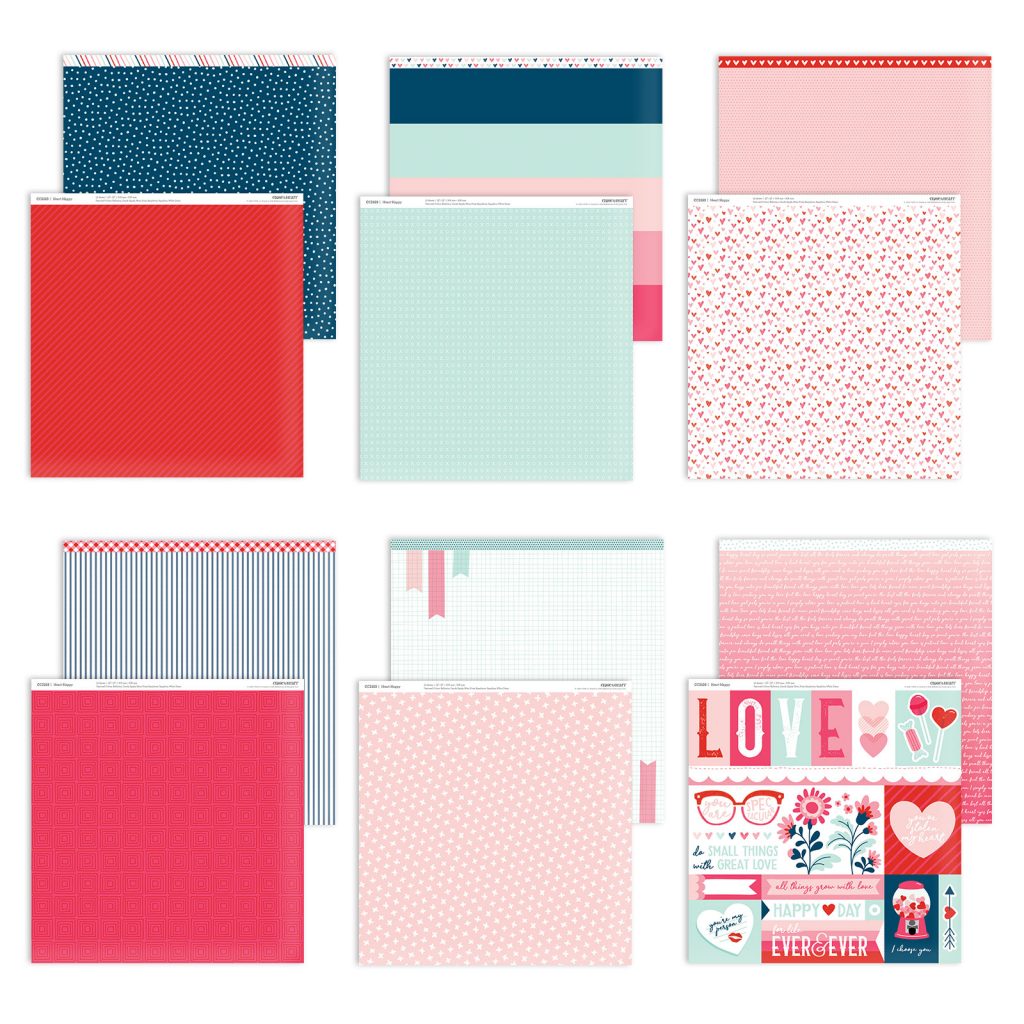 First off, I am loving the variety of colors and patterns in the Heart Happy Paper Collection.  Not only does it have the traditional red and pink hues, but it also has fabulous patterns that include our cool Mint shade and deep, rich Sapphire, too.
I couldn't resist creating a Valentine's Day card using solely these 2 shades.  I used our Make It From Your Heart Volume 4 How-to Guide Book for my card pattern/layout.  I love how it turned out!  You can't ask for anything easier than our how-to books.  They show a project sketch, include cutting dimensions and even have a few samples of completed projects to help inspire you.  If you haven't tried one of these before–you should!  And now is a great time since there is both a Card How-To (only $6.75!) and a Scrapbook Layout How-To (only $8.50!) book currently on clearance.  Speaking of clearance–the fun banner I used on this card is also on clearance.  You get this style of banner plus a second one for only $5.50.  Two dies for only $5.50 is a crazy good deal, right?!  But keep in mind that all clearance items are while supplies last!  Grab 'em before they're gone.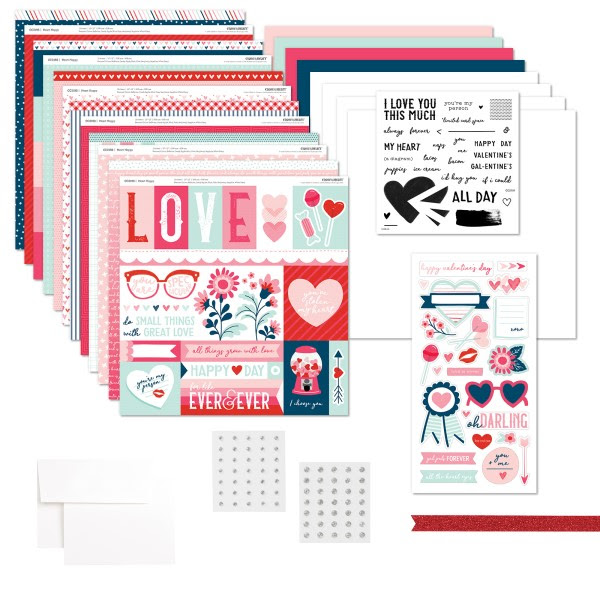 The beauty of this collection is that you can purchase the individual pieces and create projects you design.  Or you can grab the kit and create the pre-designed cards: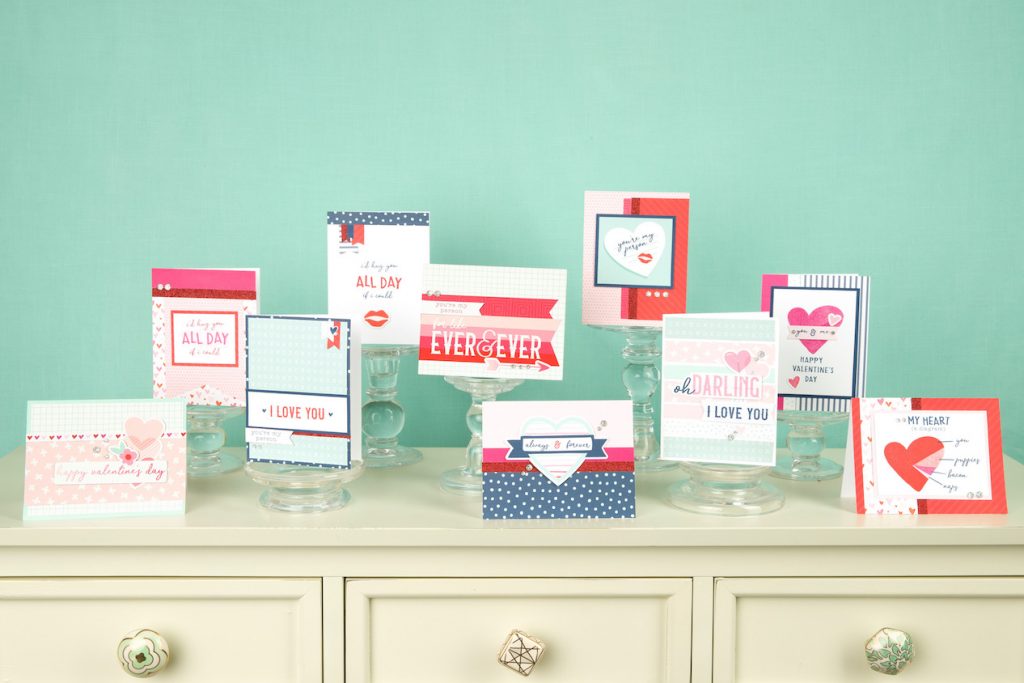 tags: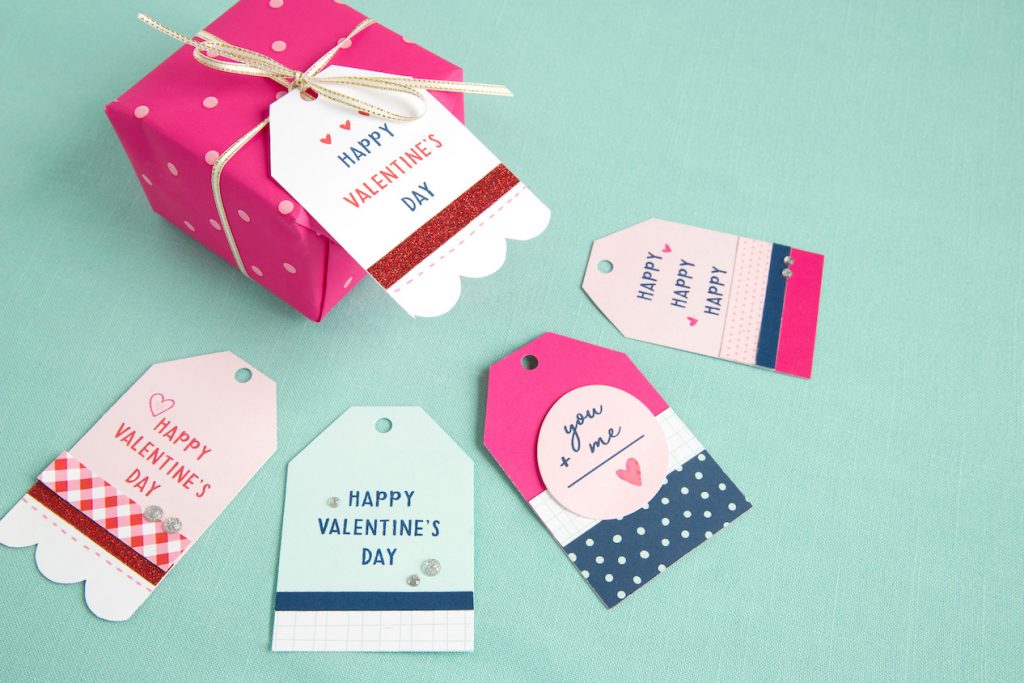 and layouts: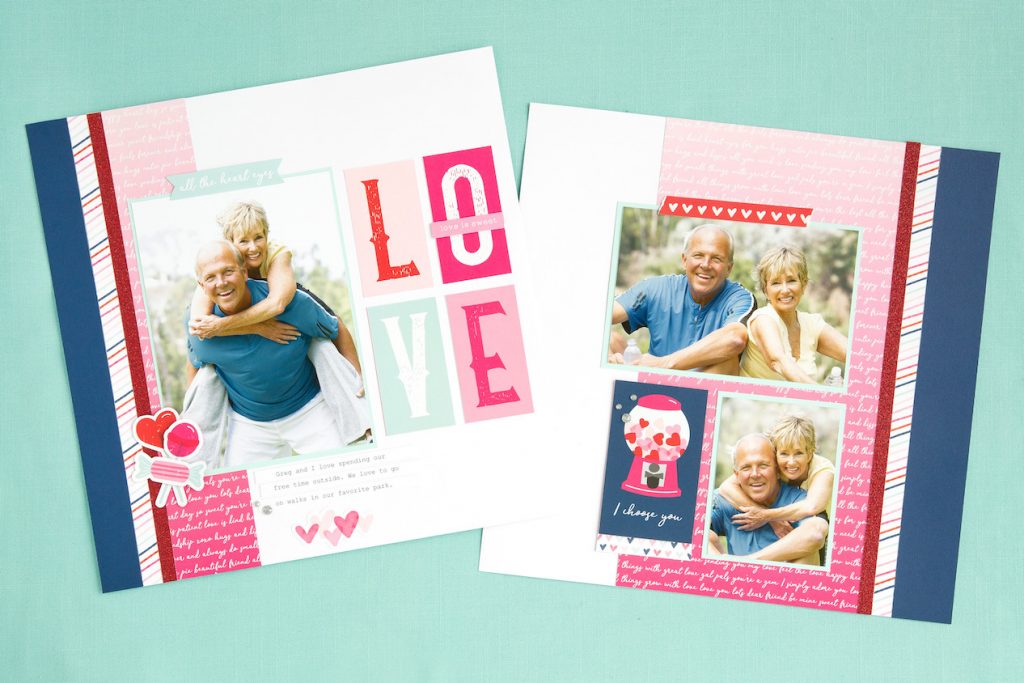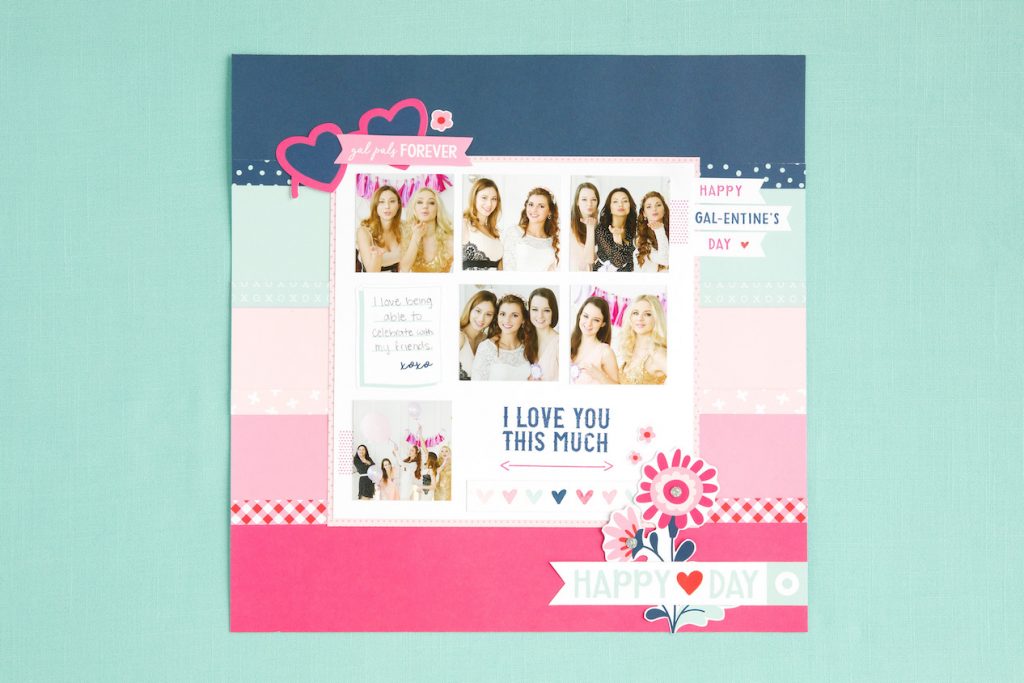 Or you could grab the kit, make a few of the pre-designed projects that you love and create your own projects with the remaining materials.  There are so many possibilities and options!!
Now is a great time to grab yours!  To purchase your Heart Happy products or other Close To My Heart products, visit my ONLINE CTMH STORE.