Today is President's Day.  This means no school for kids, no work for adults and plenty of President's Day Sales!  Close To My Heart announced that as part of their 35th Anniversary festivities, they are going to hold a 24-hour President's Day Flash Sale.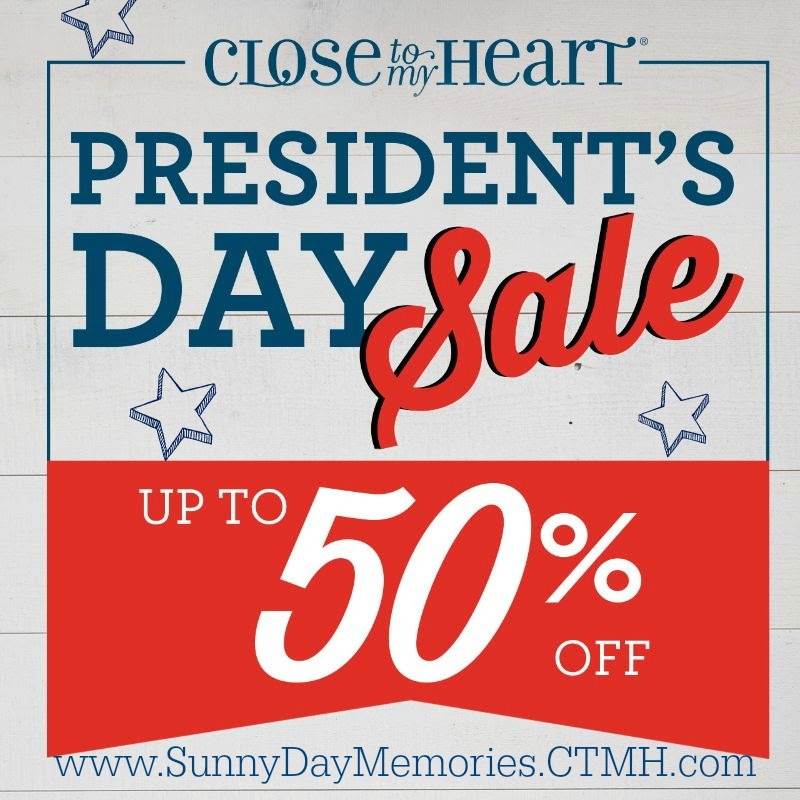 These Flash Sales ALWAYS sell out of several items within the first hour.
Here is what you need to know:
the Flash Sale begins at 2 pm (PST) Monday, February 18th
the Flash Sale ends at 1:59 pm (PST) Tuesday, February 19th
the Flash Sale will include current and retired items
you'll save 20%, 30% OR even 50% on items
items are while supplies last
Flash Sale items do count toward the discounted Stamp of the Month
Remember the deals start at 2 pm (PST).  Visit my ONLINE CTMH STORE to start saving.  And remember to shop early before items sell out!