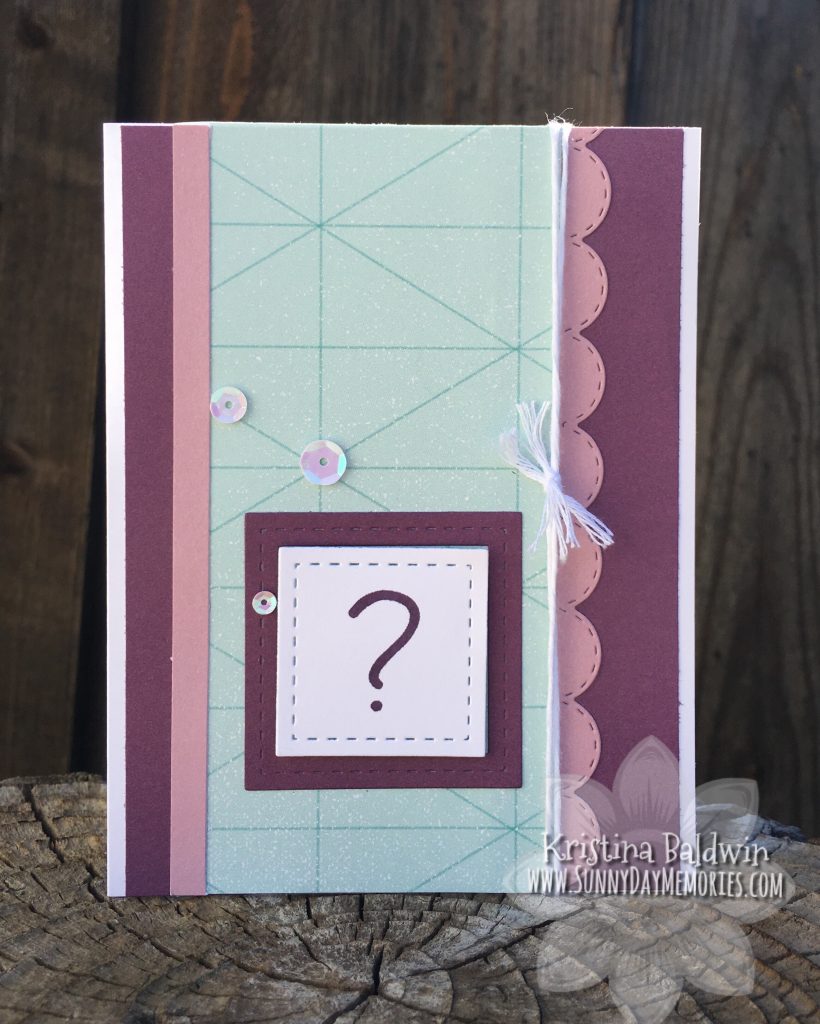 Today is International Ask a Question Day.  And as luck would have it, it's also Albert Einstein's birthday (and Pi Day, too!)  Einstein once said, "The important thing is not to stop questioning."  So in celebration of today I'm encouraging you to ask any craft-related question you have!  Leave your question in the comments below and I'll answer them. 
Do you have a question about one of Close To My Heart's products?  Or maybe a technique-related question?  Ask it and I'll answer it for you!
To get us started, I'll answer what supplies I used to make today's card.
STAMPS:
INKS:
PAPERS:
ACCESSORIES:
Don't forget to leave your questions in the Comments below.