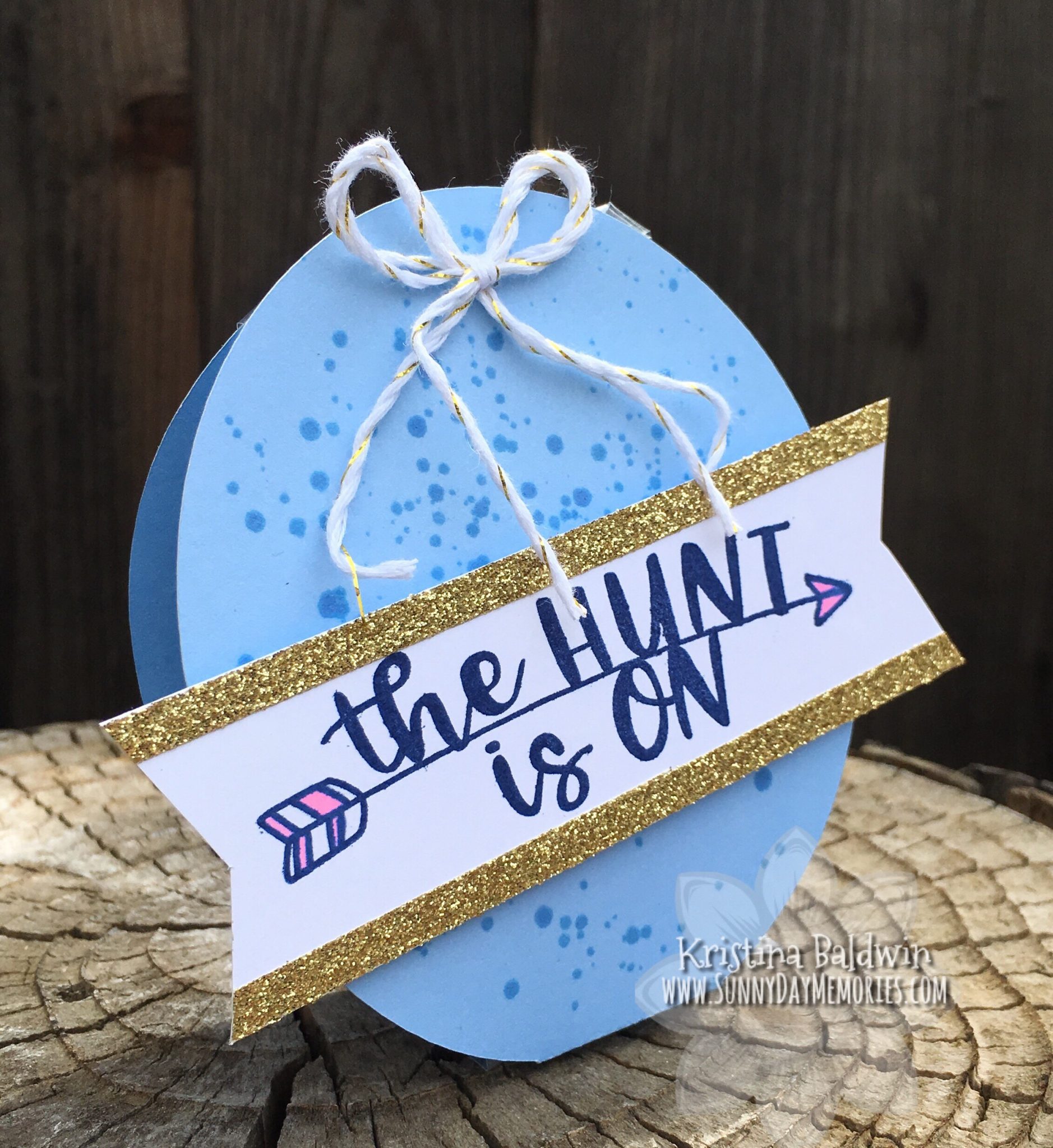 Easter is right around the corner!  Today I have a super cute and ridiculously easy Easter treat you can make for all your favorite people.  
Just a couple of days ago Close To My Heart did a blog post about 2 adorable Easter treat ideas.  One of them was this super cute Easter Egg Treat–and they even provided the Cricut Design Space file (so awesome, right?!)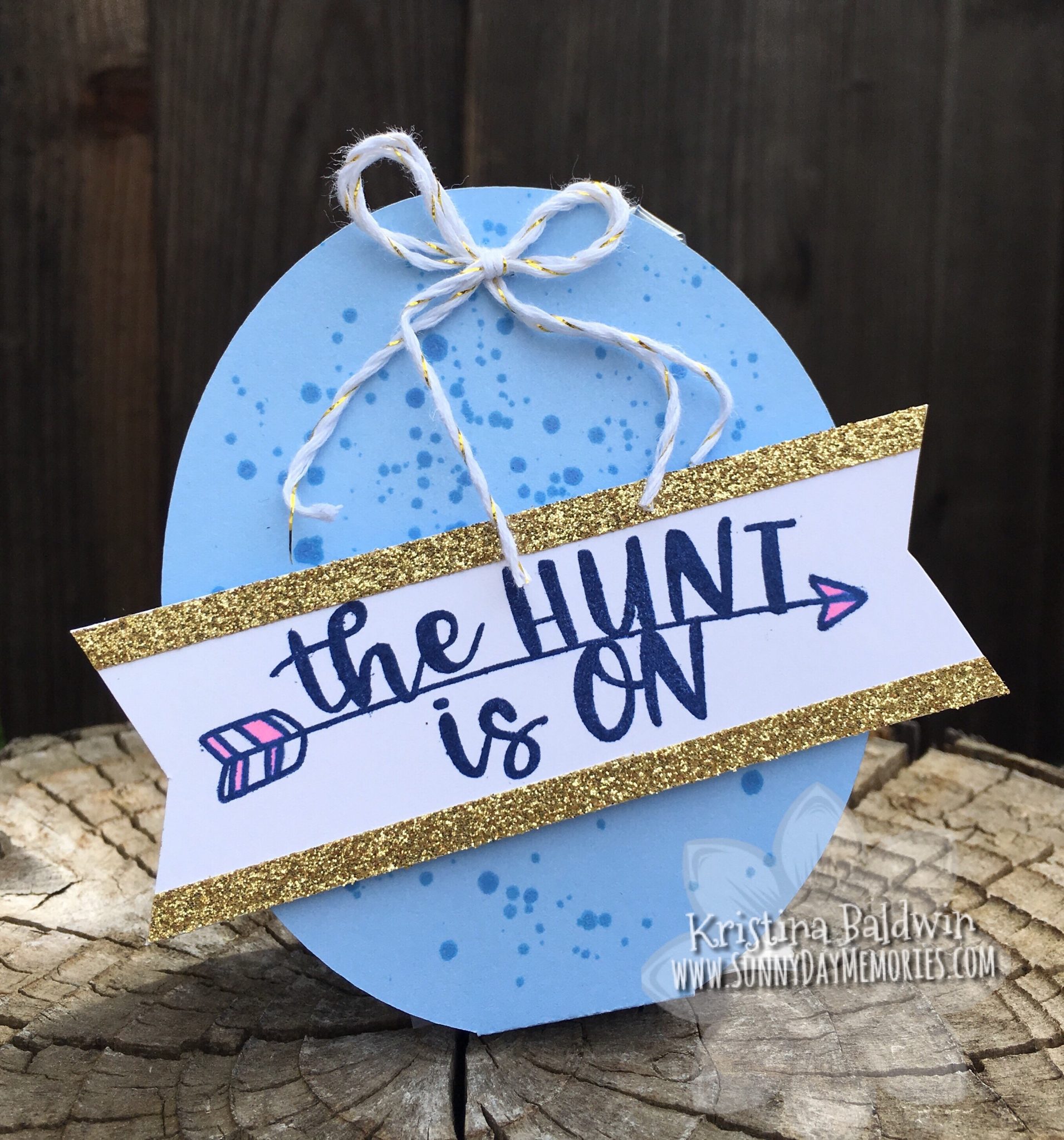 It really took no time at all to put this fun treat together.  Plus, the project can be made as simple or as elaborate as you like.  In Close to My Heart's tutorial, they showed how you can random stamp your Easter Egg for some added detail or you can simply use some patterned paper to cut out the template (doesn't get much easier than that!)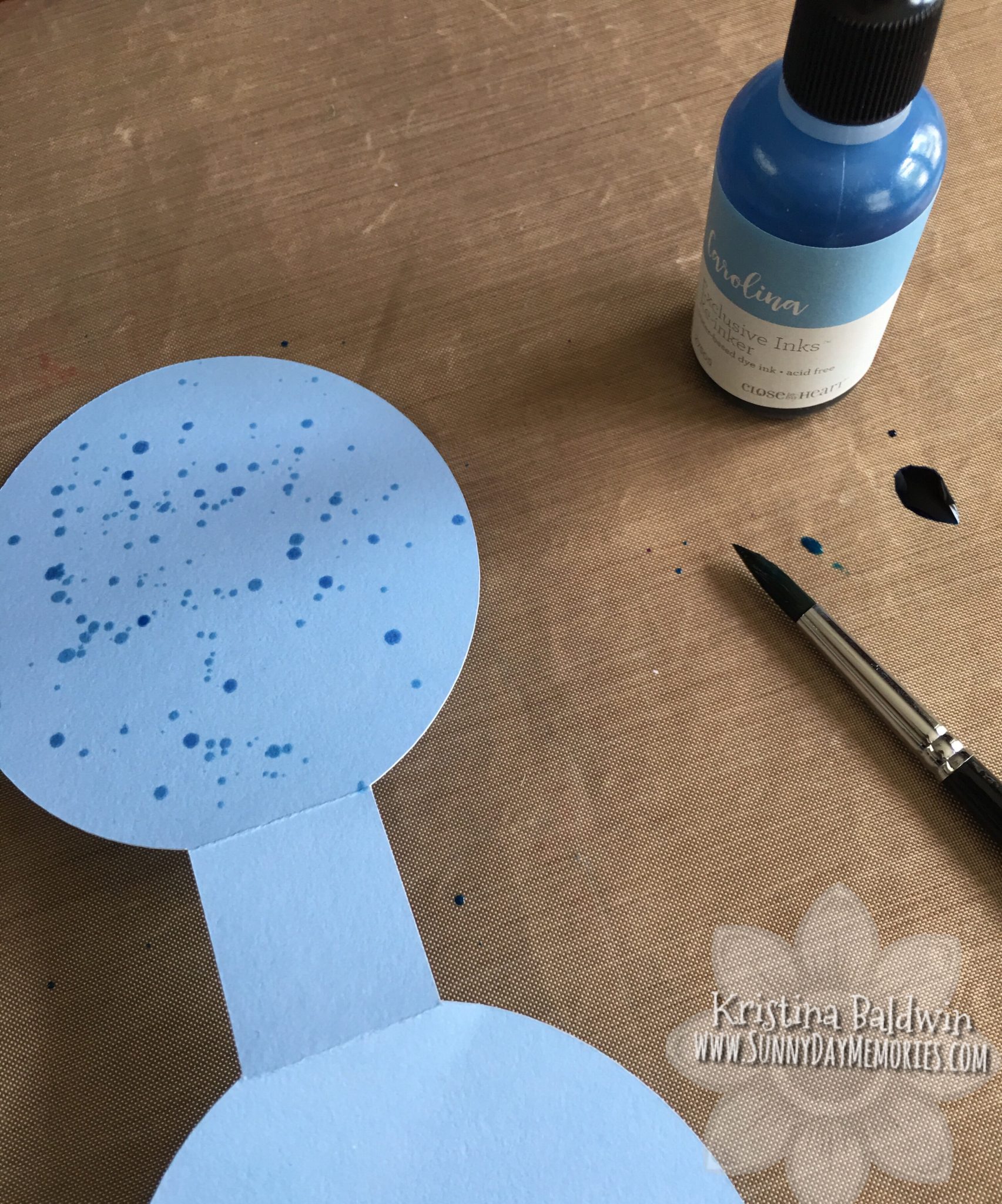 I chose to add a fun Splatter Reinker Technique to my Egg template.  Here's how you achieve this look: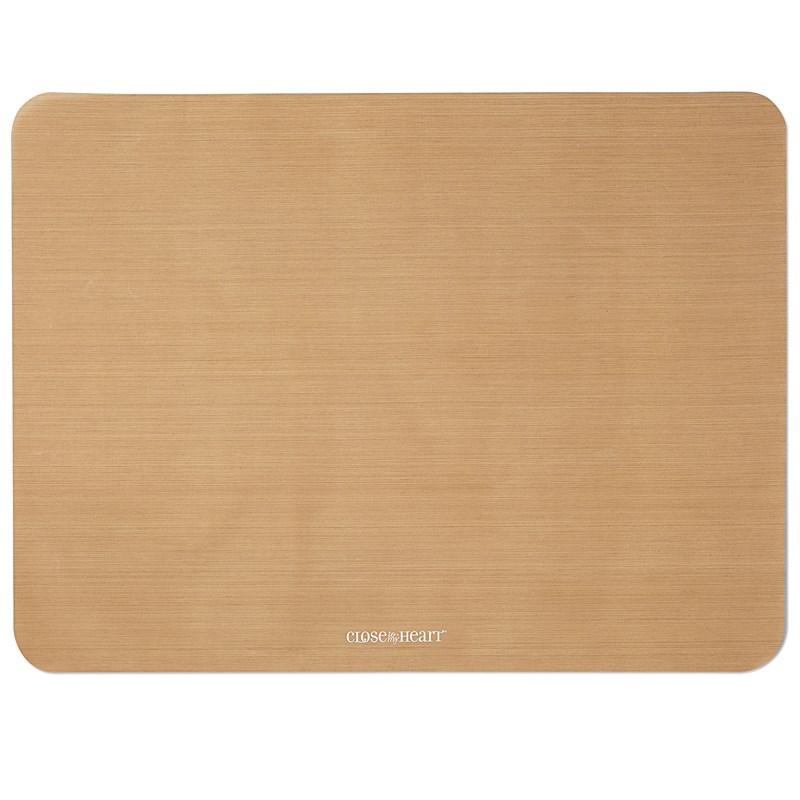 Start by covering your work area so nothing gets inked up with any stray splatter.  Our All-Purpose Mat is perfect for keeping your messy techniques contained.  It's all so easy to clean up afterwards.  Simply wipe up the mat with a damp cloth, let dry and then roll it back up.  Done!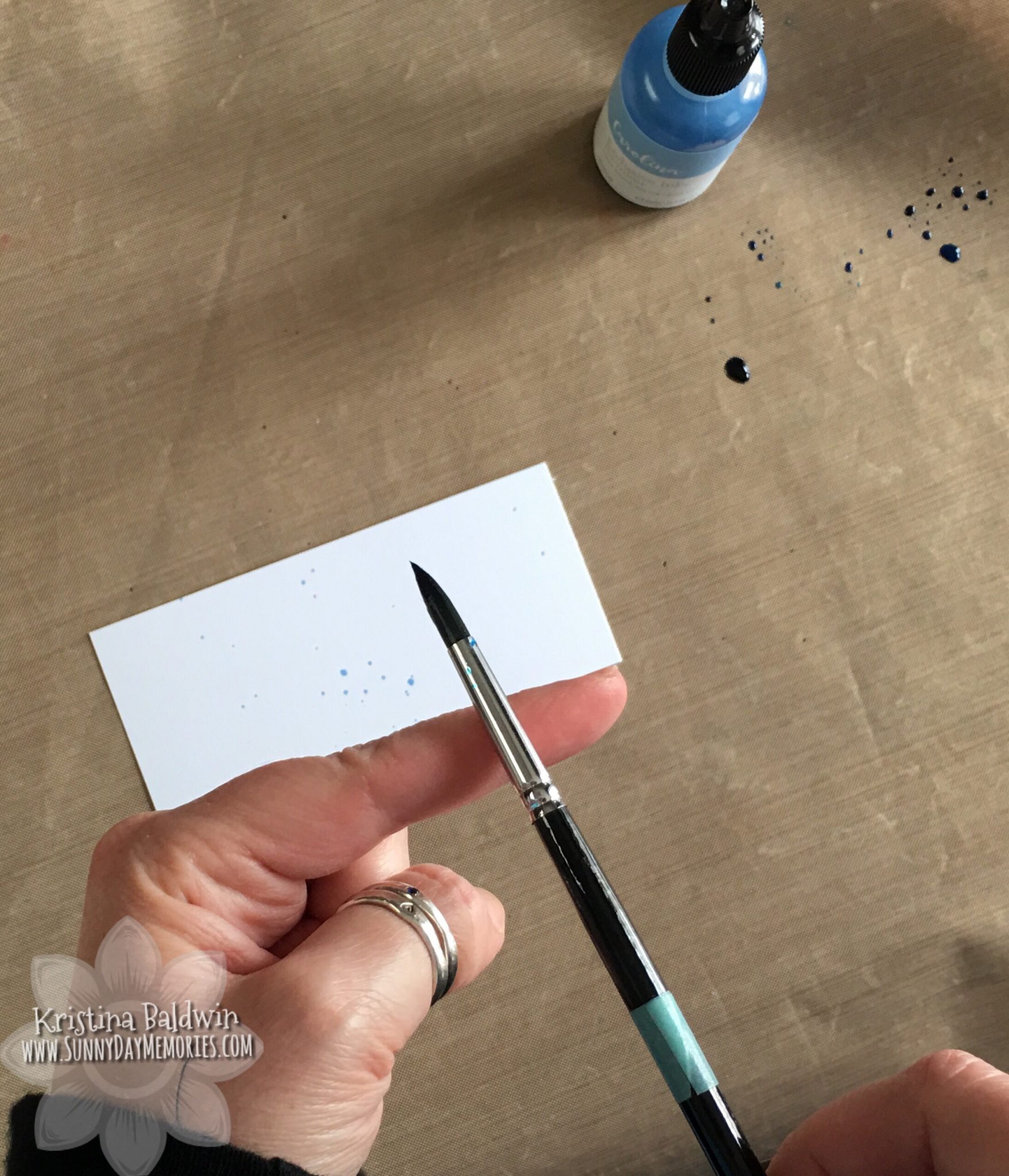 Then pour a bit of your favorite color of Re-inker onto the All-Purpose Mat.  Get a Round Paintbrush nice and saturated with the re-inker.  Then holding the paintbrush with your dominant hand, tap it against your non-dominant forefinger above your project.  Depending on how big you want your splatter marks to be, you'll want to adjust the distance you are from your project (i.e. closer to the project will give you bigger splatter marks whereas further away will result in smaller splatter marks.)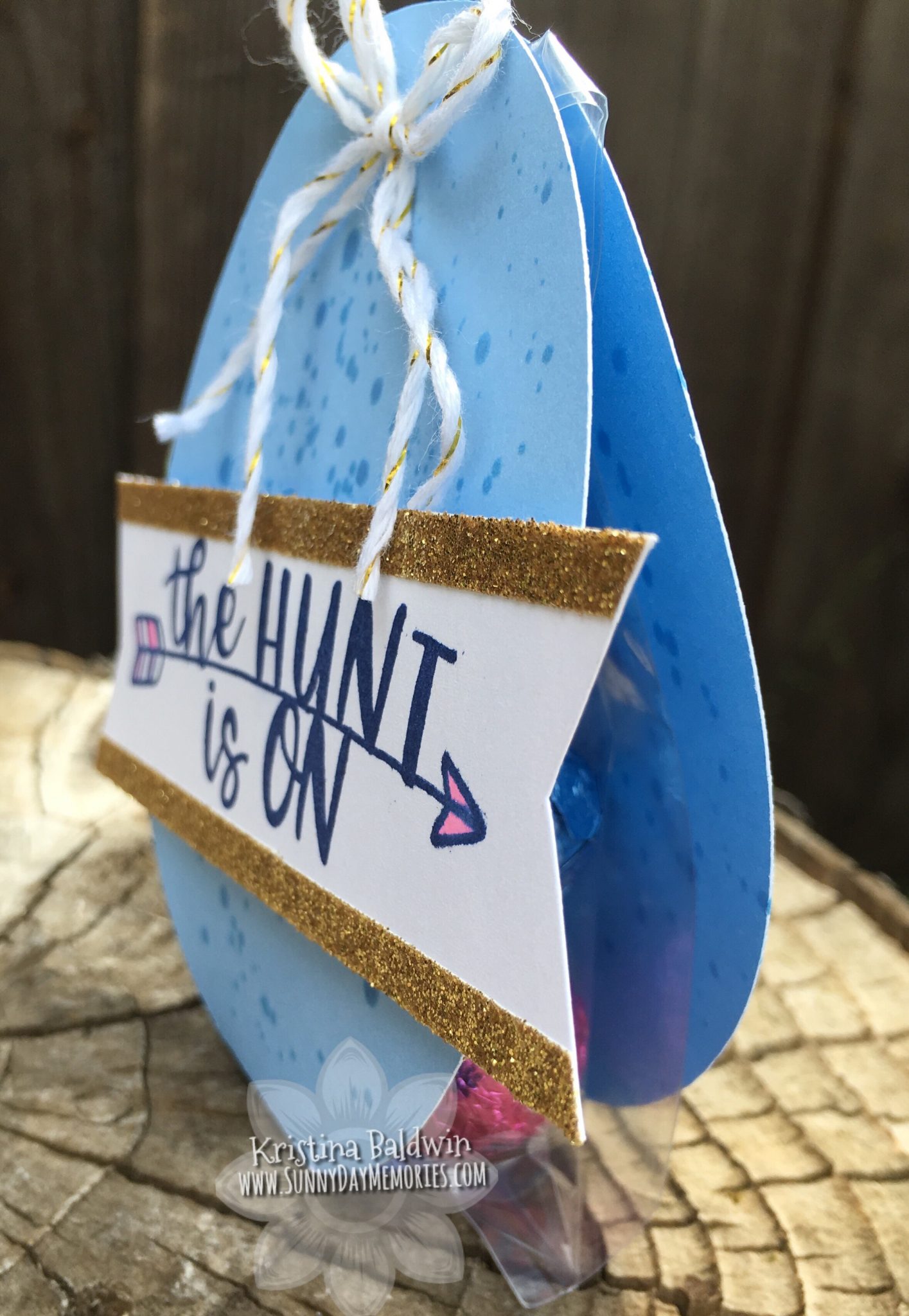 Since our re-inkers are water-based dye inks it won't take long for your splattered project to dry.  Finish decorating your Easter Egg as desired and then add some candies to a clear bag and attach it to the inside of your treat holder (I stapled mine together using our Mini Stapler (so handy!) and then added a bow over the staple using our White & Gold Twine.
Here is a complete list of the products I used to create this Easter Egg Treat:
STAMPS:
INKS:
PAPERS:
ACCESSORIES:
To see Close To My Heart's tutorial on making one of these Easter Egg Treats you can see their blog HERE or to purchase supplies to create your own, visit my ONLINE CTMH STORE.