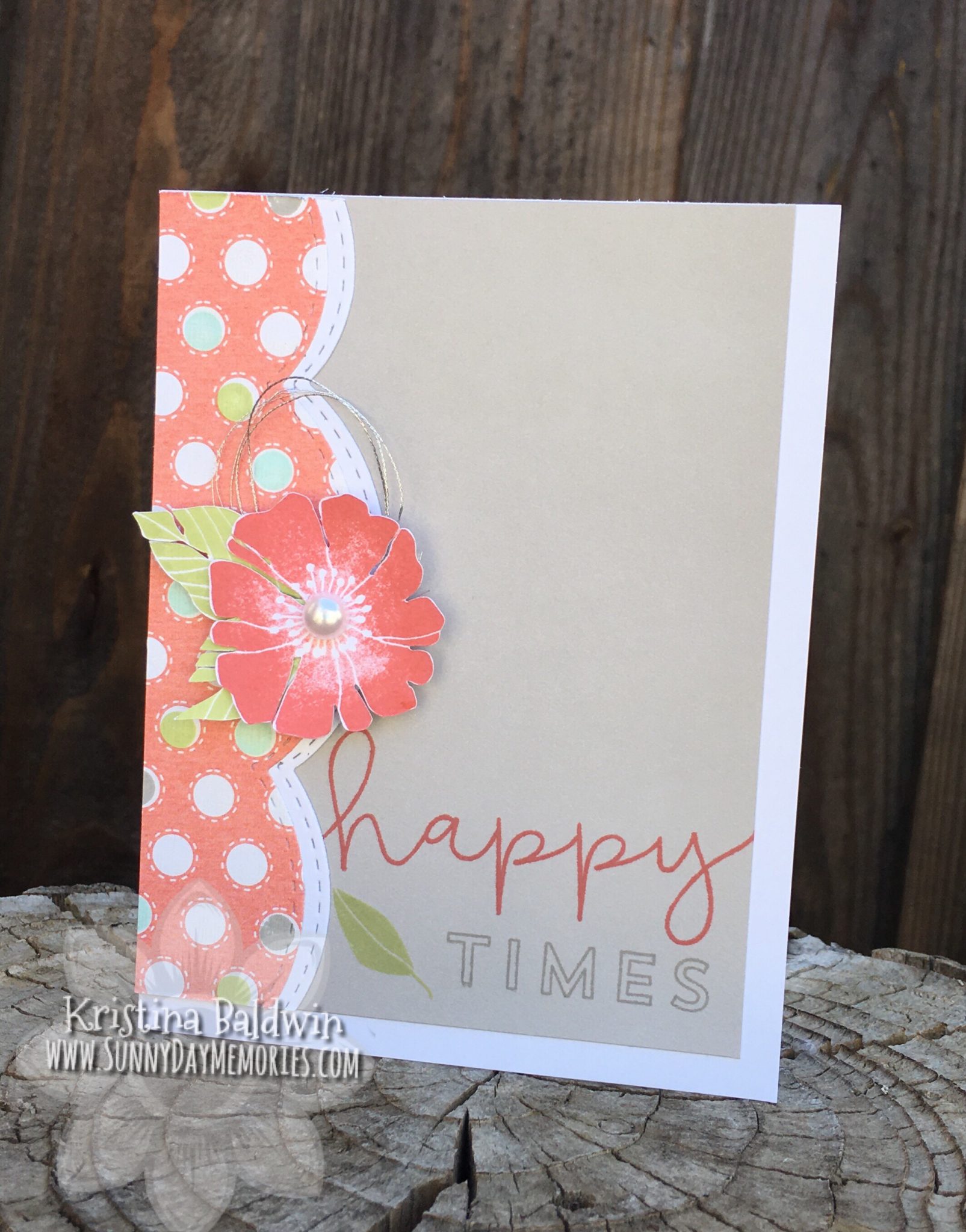 Earlier this week I shared this card here on my blog.  It's a card made with Close To My Heart's April Stamp of the Month, Love So Sweet.  I used 2 fun stamping techniques on this card that I want to share with you today.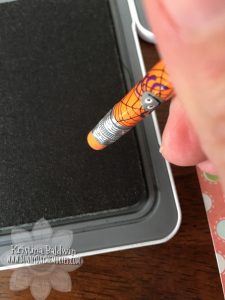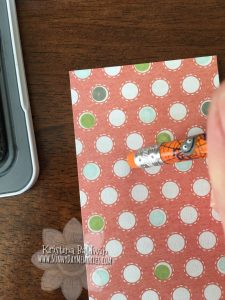 First off, I created my own custom patterned paper using regular ink pads and an unused pencil eraser!  If you've never tried this before–you definitely should!  This Pencil Stamping Technique is perfect for taking a basic level pattern up a notch.  I was able to bring in the Sweet Leaf, Mint and Heather colors that are in the Zoe Paper Pack rather than just using the Smoothie color for my card.  I always love the results of this simple technique.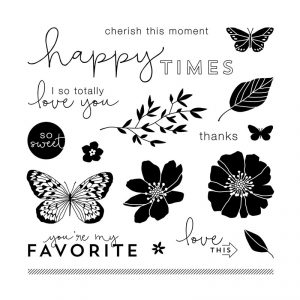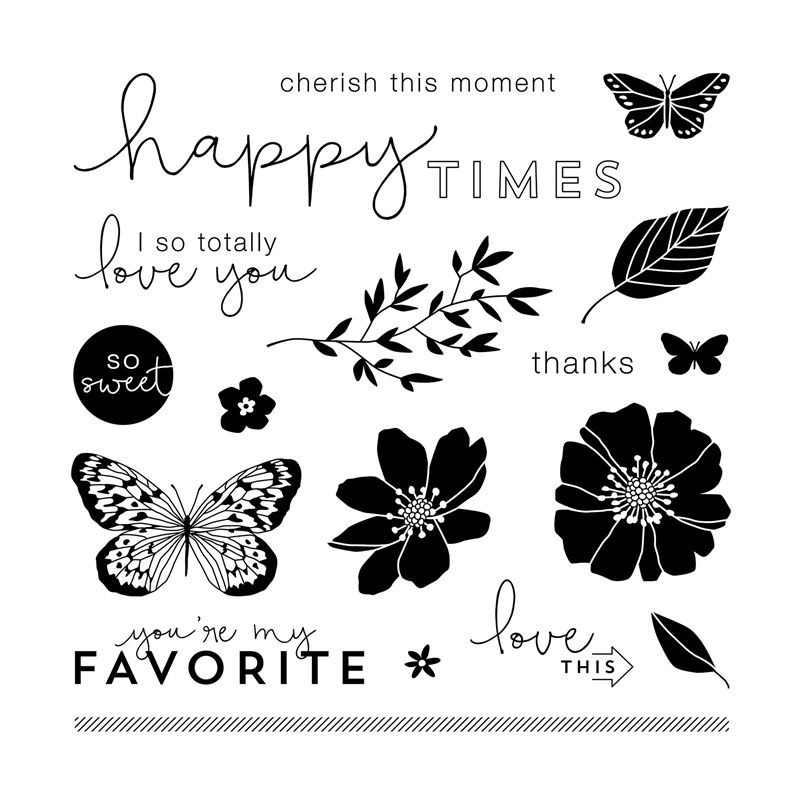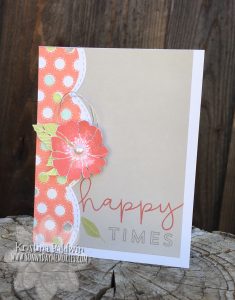 The 2nd technique I incorporated was cutting my stamps.  Yep, you read that right–I cut one of my stamp images!!  If you look at the stamp set above, you'll see the original sentiment is one long image.  In order to have it fit on my card I needed it to be more compact.  So, I decided to cut the 2 words apart!  Like the Pencil Stamping Technique, this is super simple to do.  Be sure to use Micro-tip Scissors and cut slowly.  Make tiny little snips.  This will ensure you don't accidentally cut away part of your image.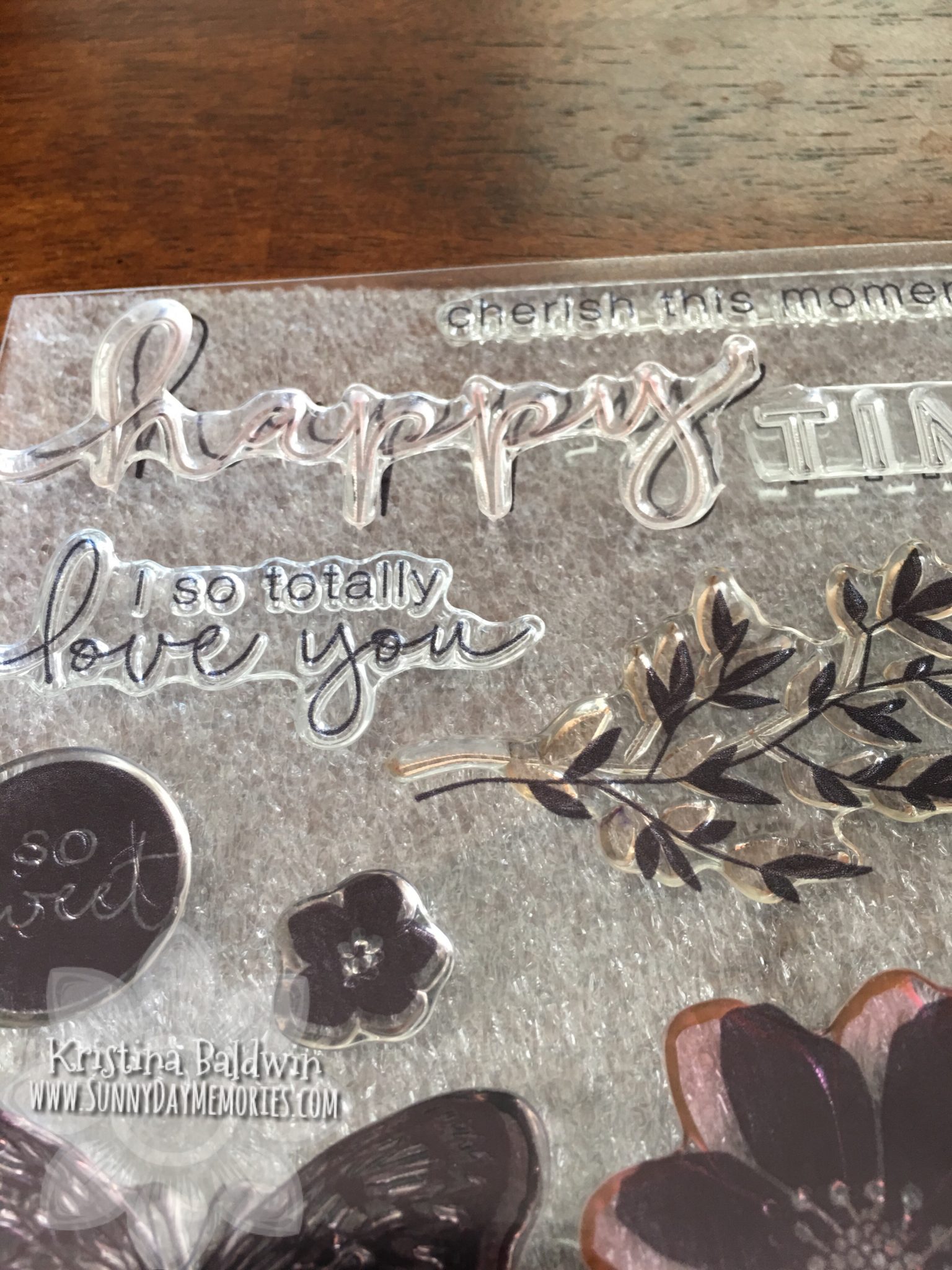 And if you are worried about cutting the stamp image because it ruins the original design, you can easily achieve that original appearance even with it cut apart.
Here's how you do it:  place the stamp image on the opposite side of the carrier sheet, using the printed images to line it up as though you were stamping it (the flat cling side is facing up.)  Then take your block and place it to the lined up image.  Now you can stamp the image and it will look like one complete image even though you have cut it apart!  Super simple, right?!
I encourage you to give these a try.  And if you need any supplies to try them out, visit my ONLINE CLOSE TO MY HEART STORE.