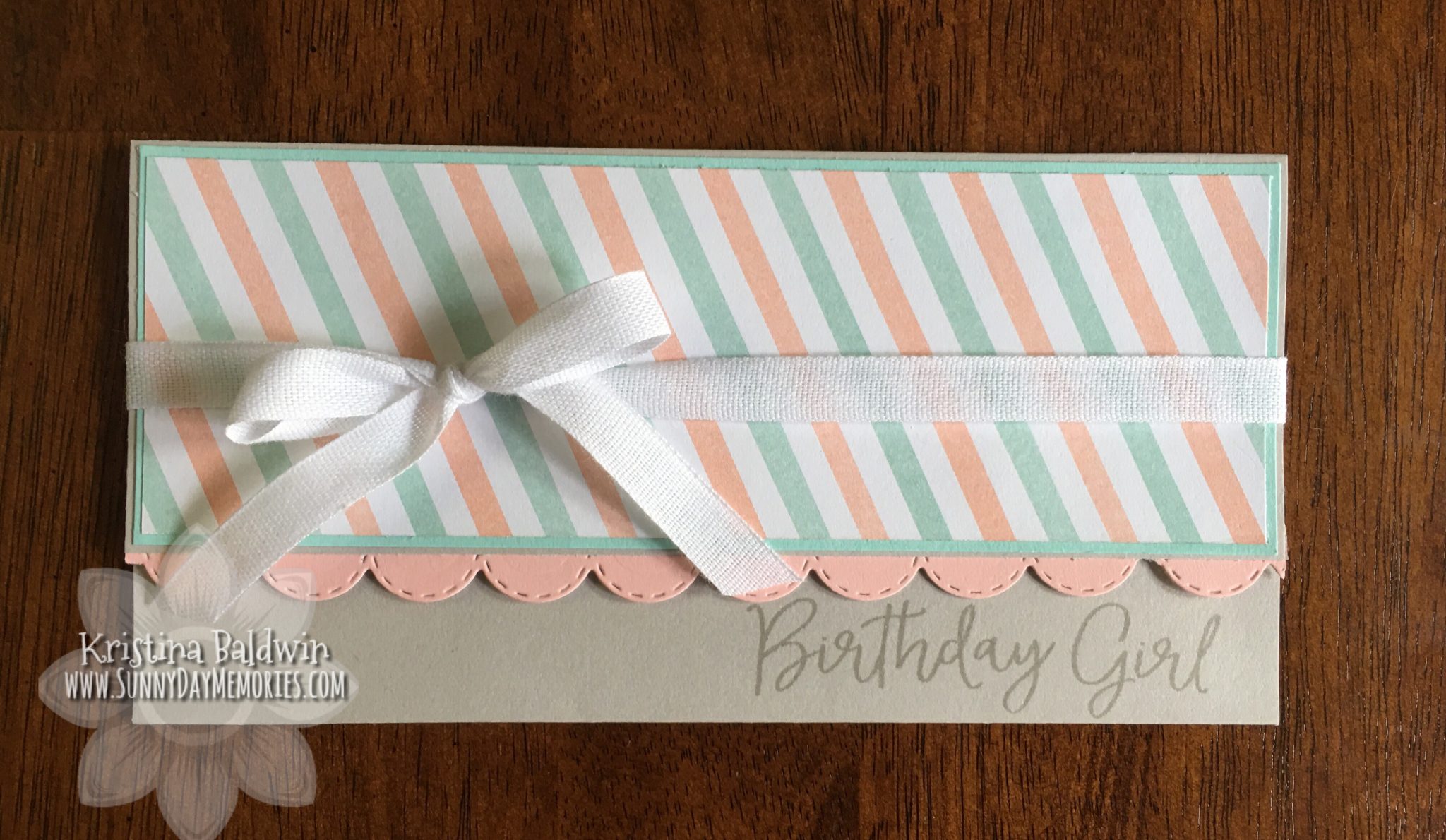 With graduation season upon us, I thought it was timely to share a fun way to give someone money as a gift.  It adds a personal touch to the gift and really isn't hard to do either.  And it works for birthdays, weddings and more!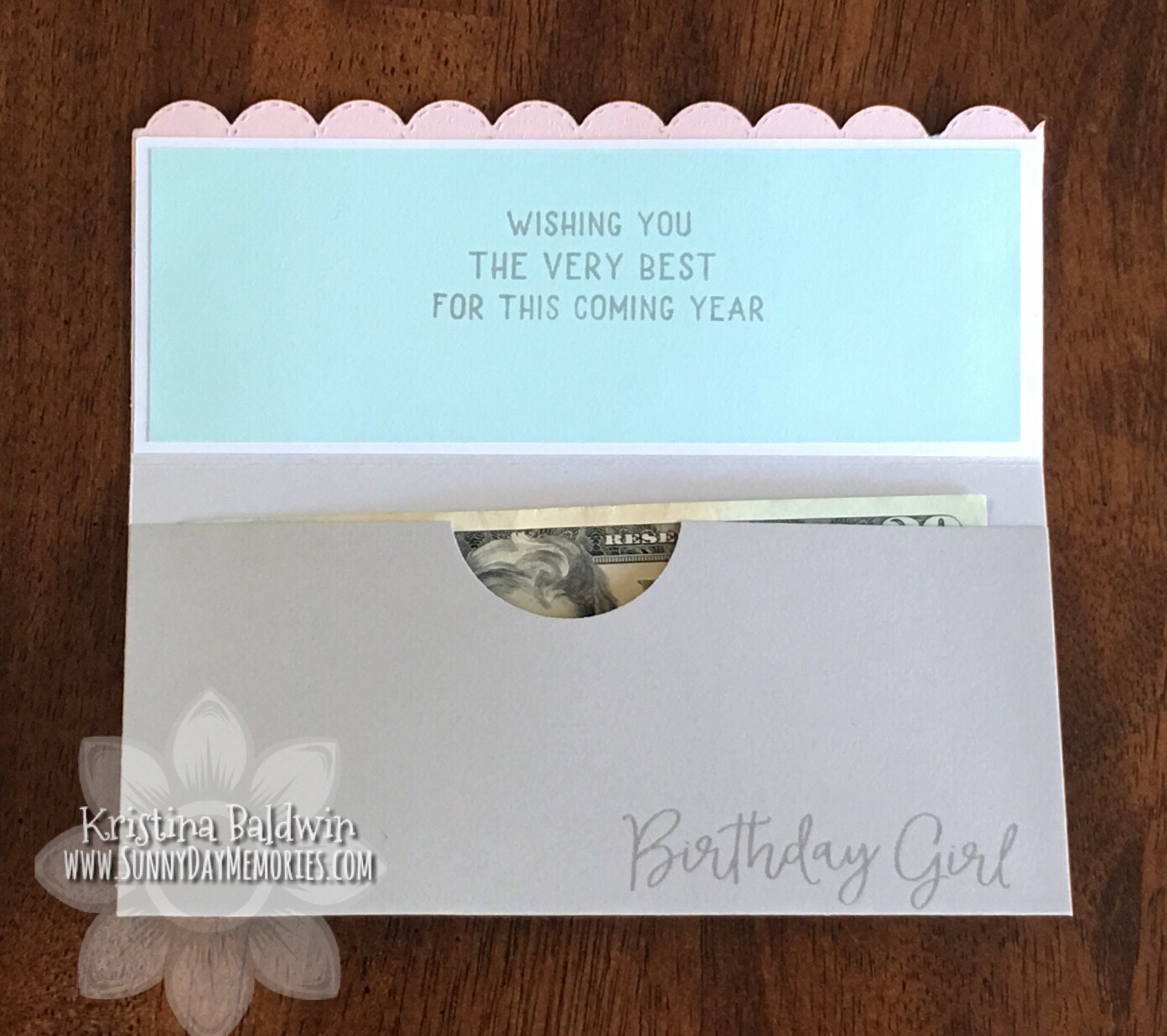 I used this month's Stamp of the Month, To My Bestie, as well as the special, The World is Yours Paper Collection, to create this particular money holder.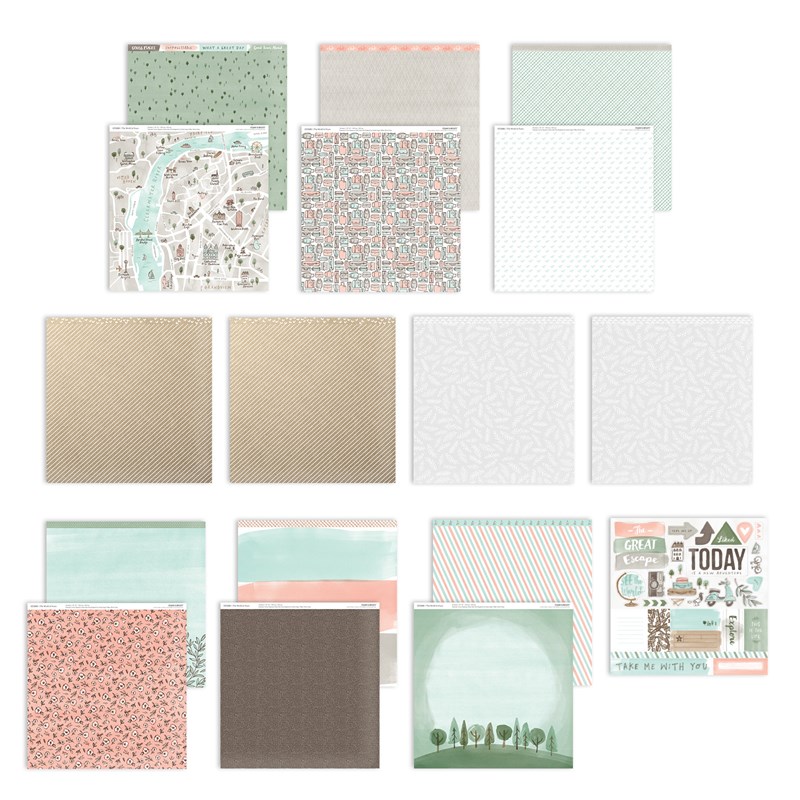 There is only a few more days to grab both of these items.  Both will be gone come Saturday, June 1st!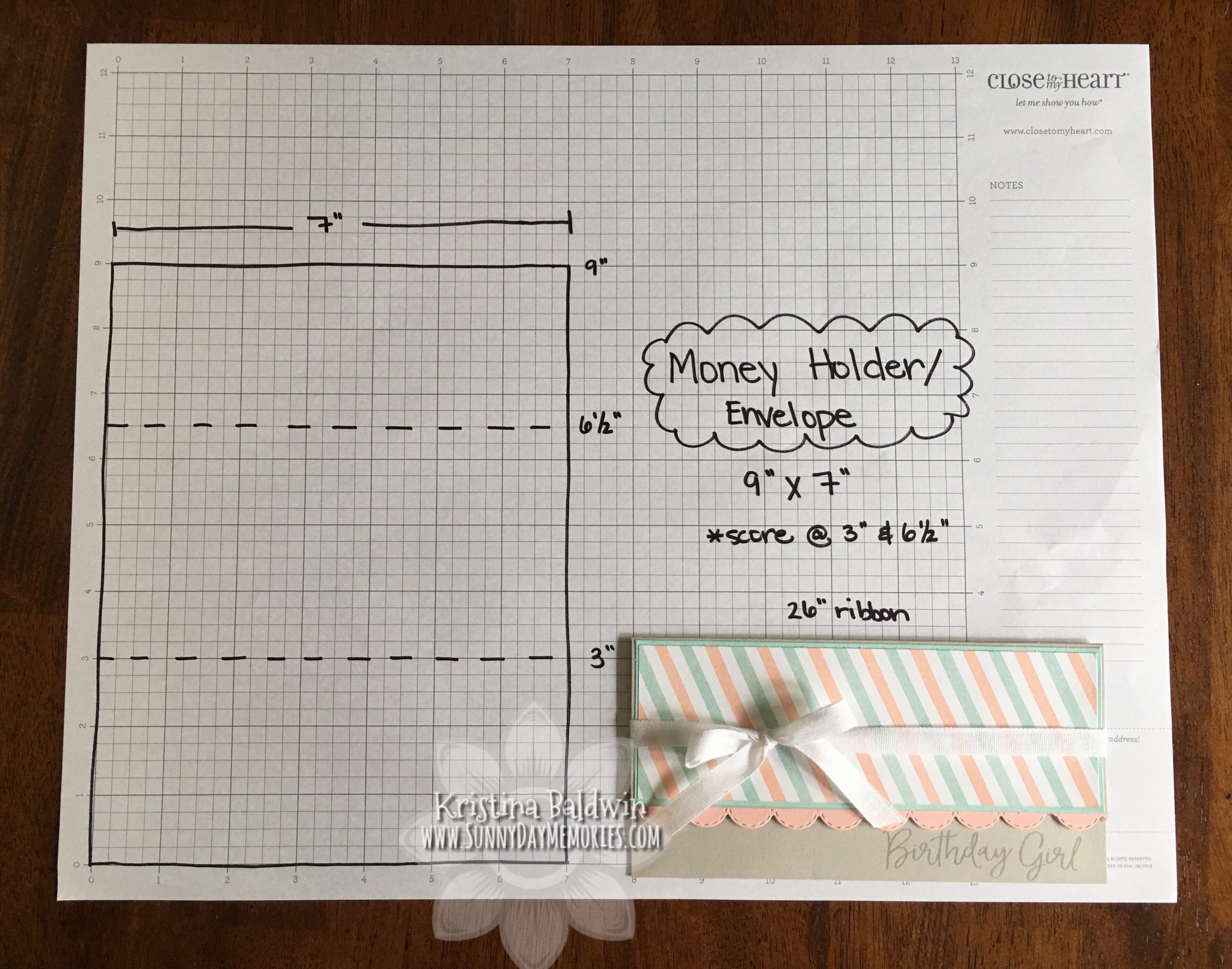 STEP 1:
Cut a piece of cardstock to 9″ x 7″ and then score along the 9″ side at 3″ and 6-1/2″.  Fold along score lines.  Punch a 1/2 circle (if desired) in center of 3″ section to create an easy way to remove contents as well as a little peek into what is contained in the pocket.  Seal the 2 edges with strong adhesive to create the pocket.
STEP 2:
Decorate front cover (and inside cover if desired.)
STEP 3:
Insert cash, gift card or similar.  Keep closed with ribbon (I used approximately 26″) or a belly band would work nice, too.
To purchase items to create your own money holders, shop my ONLINE CLOSE TO MY HEART STORE.