Saturday was the 50th Anniversary of the Moon Landing.  At our household this was a BIG deal.  My husband works in the space industry–you might even call him a Rocket Scientist 🙂  So to celebrate we hosted a little summer gathering with friends to celebrate the occasion.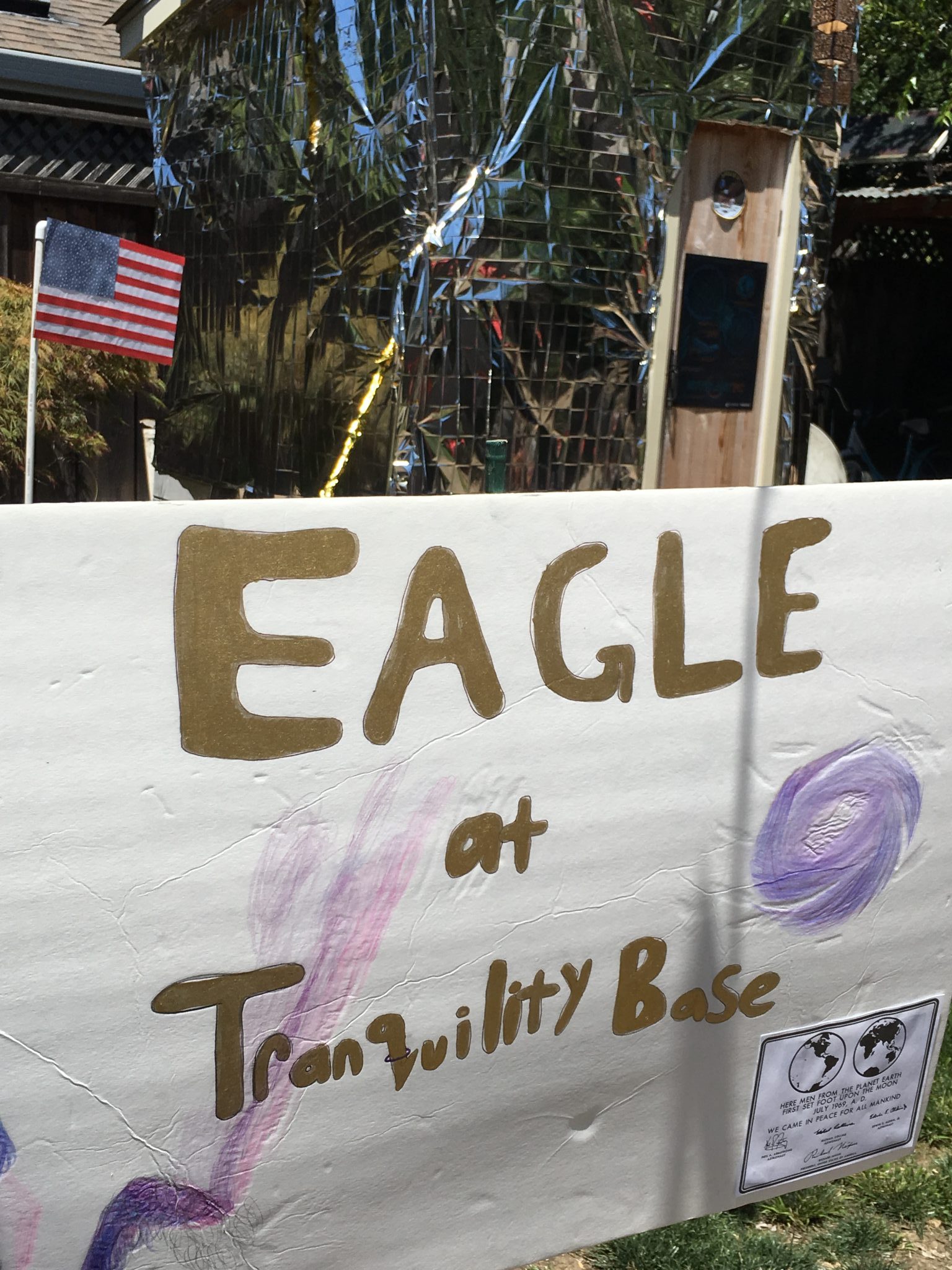 Usually with parties, I'm all in–creating tons of decorations, food, etc. that are all in theme.  This time though it was all him.  This was his passion and he knocked it out of the park!  He had our daughter make up a sign (to which he then adhered a printout of the plaque that was left on the moon.)
He turned our kids playhouse into the lunar module by covering the inside and the outside with thermal blankets.  Of course to make it complete, he created an American flag using Candy Apple Cardstock and the Star Pattern Paper from the Into the Wild Paper Collection and placed it right next to the module.  Inside he setup a station for kids to play space games (which, of course, was a big hit!)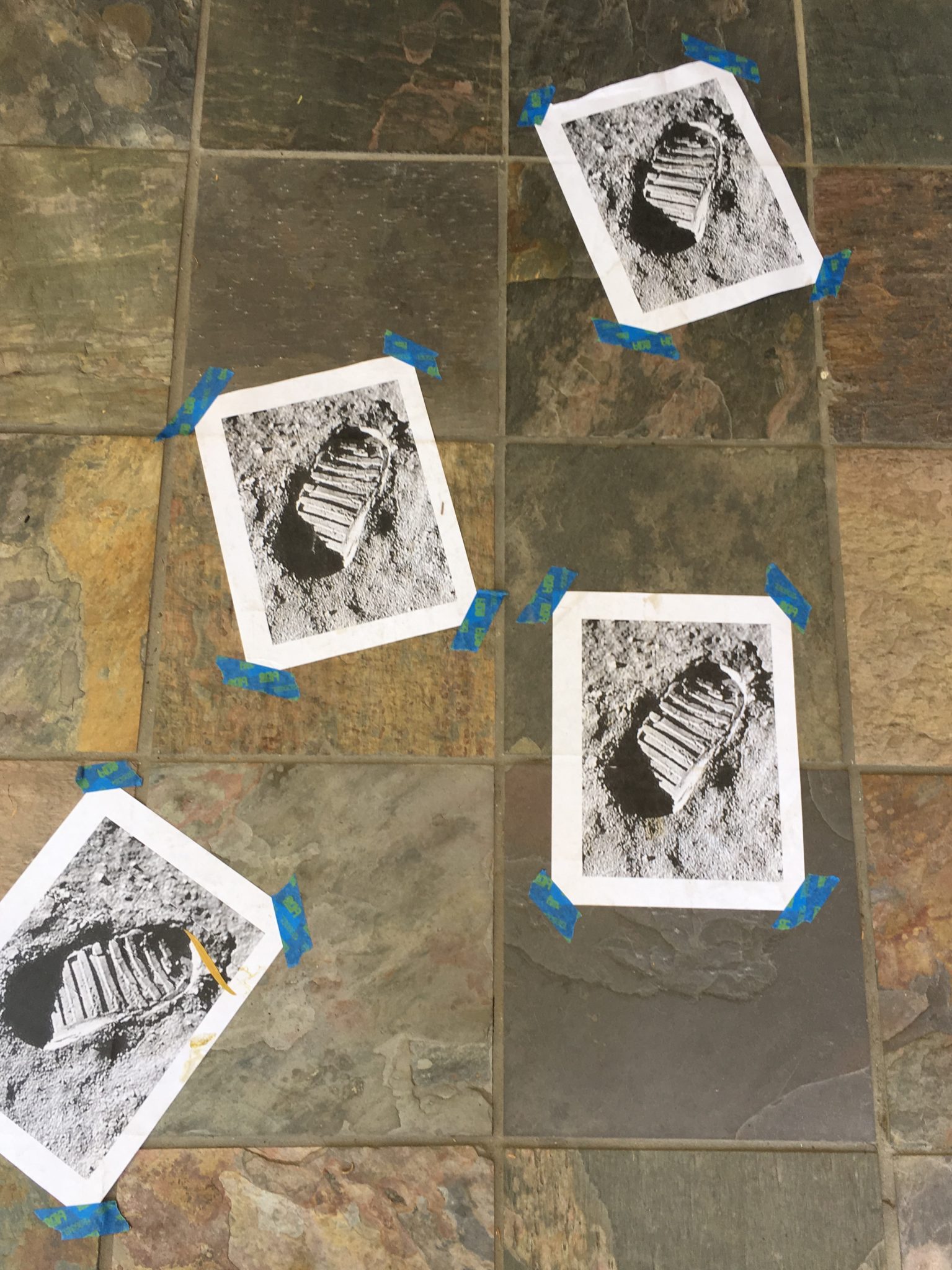 We had printouts of the footprints taped on our porch walking up to and then into our front door (you know, just so you know you're in the right place!)  And there was even a photo op for people to commemorate the event–a giant moon for some family photos.
I found some fun foam rockets at Target for the kids to play with–I thought for sure they'd all get lost and we'd have some sadness, but by the end of the evening there were still rockets to be found!
We had Moon Pies, Rocket Cheddar Crackers (from Trader Joe's), Blue Moon Beer as well as a lot of other tasty non-themed food.  All-in-all, it was a great night.