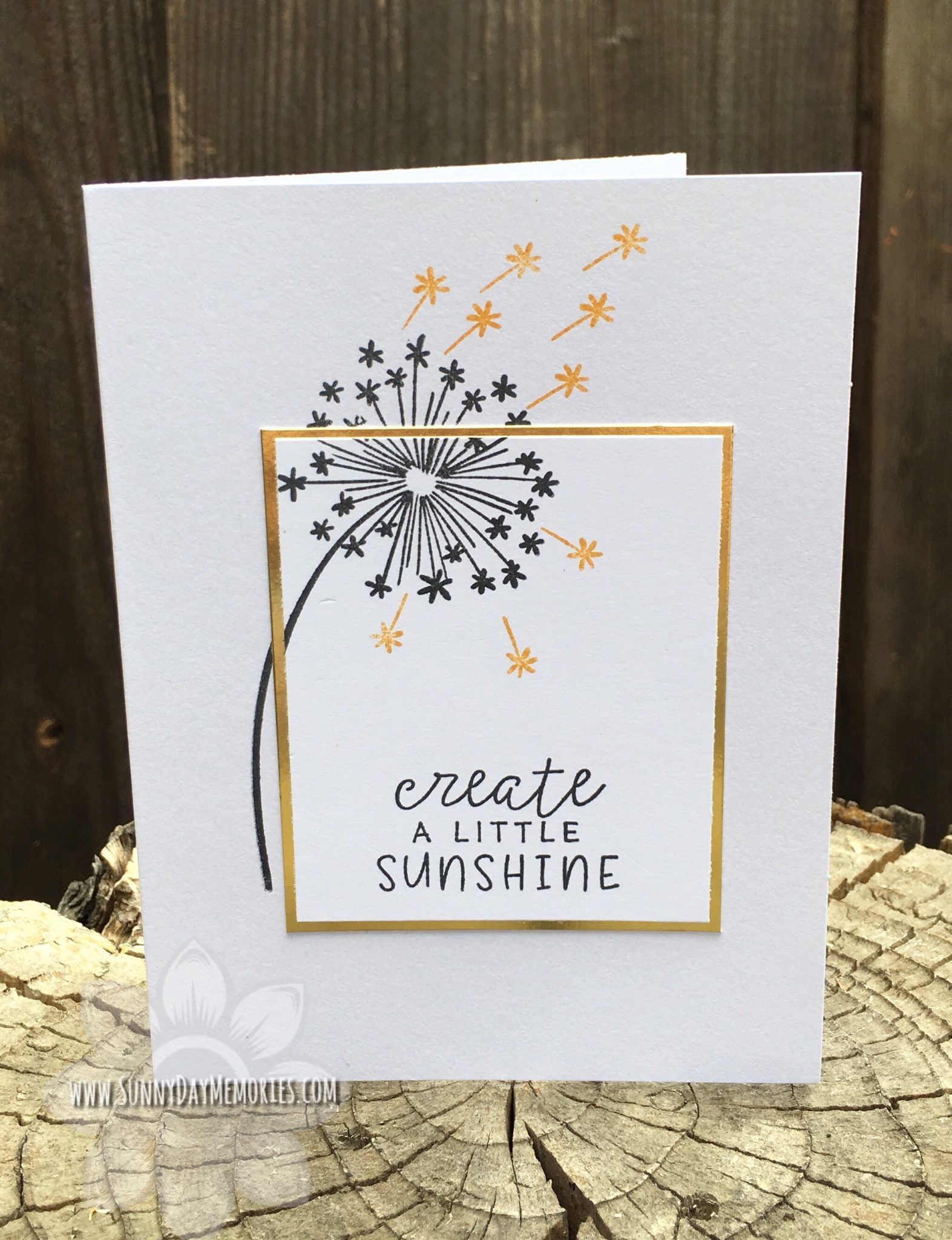 One of the highlights of attending Close To My Heart's Annual Convention is getting to see so much beautiful artwork–creations by other Consultants as well as the Corporate Art Department.  Swapping is a big part of these events and it's SO fun!  I wanted to spend the next few days sharing some of these beauties with you.
Unfortunately, I don't know who created this card.  There was no info attached to it–but I do totally LOVE it.  The Gold Foil Paper really makes it pop.  I can see myself re-creating this card. Especially because I love the sentiment–it comes from the Craft On Cardmaking Stamp Set.
Would you enjoy spending a few days with fellow crafters?  Swapping beautiful projects with each other?  Being inspired beyond belief?  Well, you can!  You could become a Close To My Heart Consultant and experience all this and more.  To learn more about becoming a CTMH Consultant check out my FAQS about becoming a CTMH Consultant or learn more HERE.