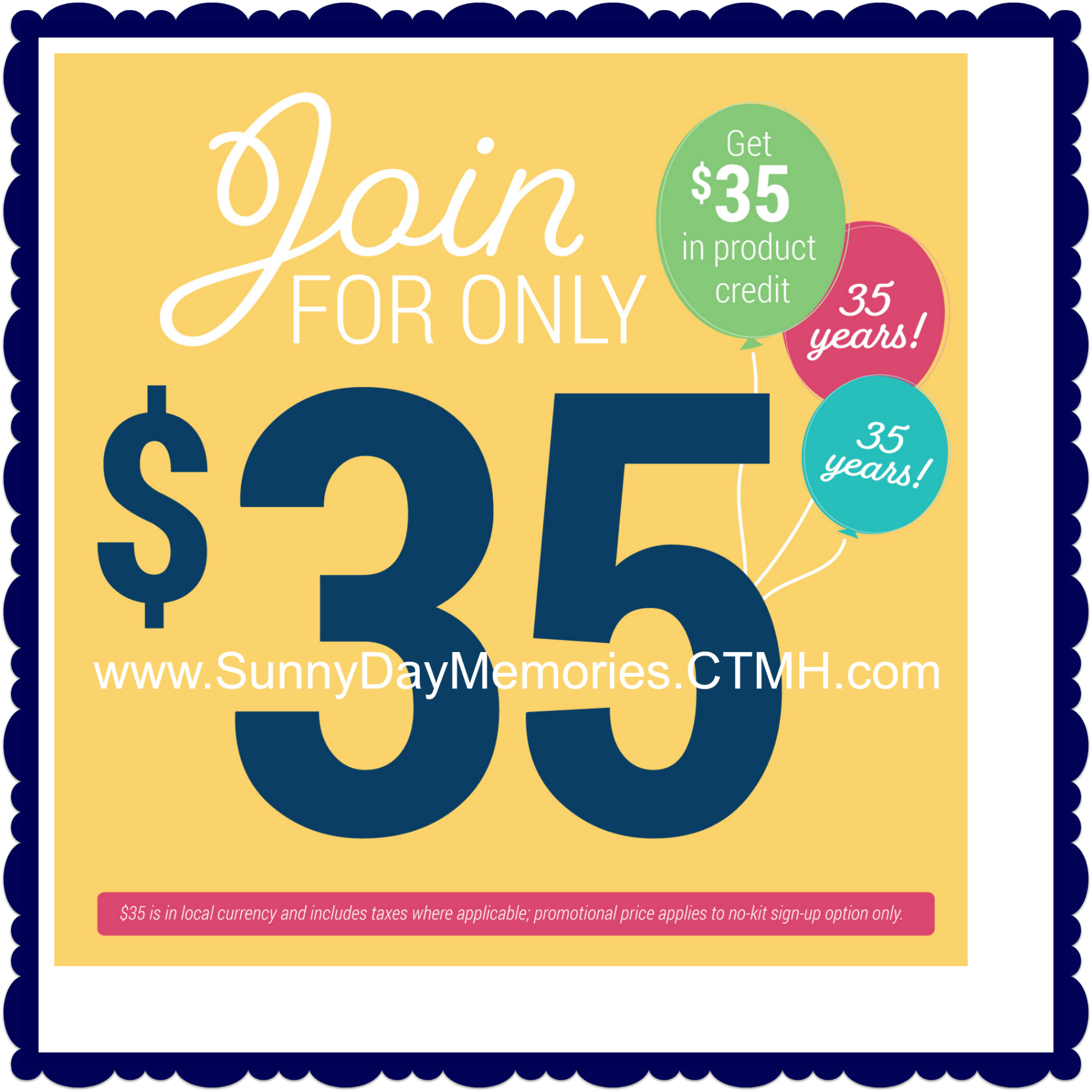 Sometimes in life there are those deals that are just too good to pass up.  Those are the times you need to act, especially when it's a no-risk situation, because if it passes you by and you miss it, you'll regret it!  This month's Close To My Heart Consultant Special is one of those times!
For this month only, as part of the 35th Anniversary Celebration, you can become a Close To My Heart Consultant for just $35! You'll even receive $35 product credit to select items that YOU really want.  You know what that means?  That means it's essentially $0 to sign up and become a Close To My Heart Consultant!
As a Consultant, you'll save on all your crafting supplies and earn money by sharing what you love with others!  It's a pretty sweet deal if you ask me.
You can learn more about the special HERE and/or you can see all the FAQS about becoming a CTMH Consultant on my site here.  There's never been a better time to join the CTMH family–it's basically a no-cost, no-risk commitment!