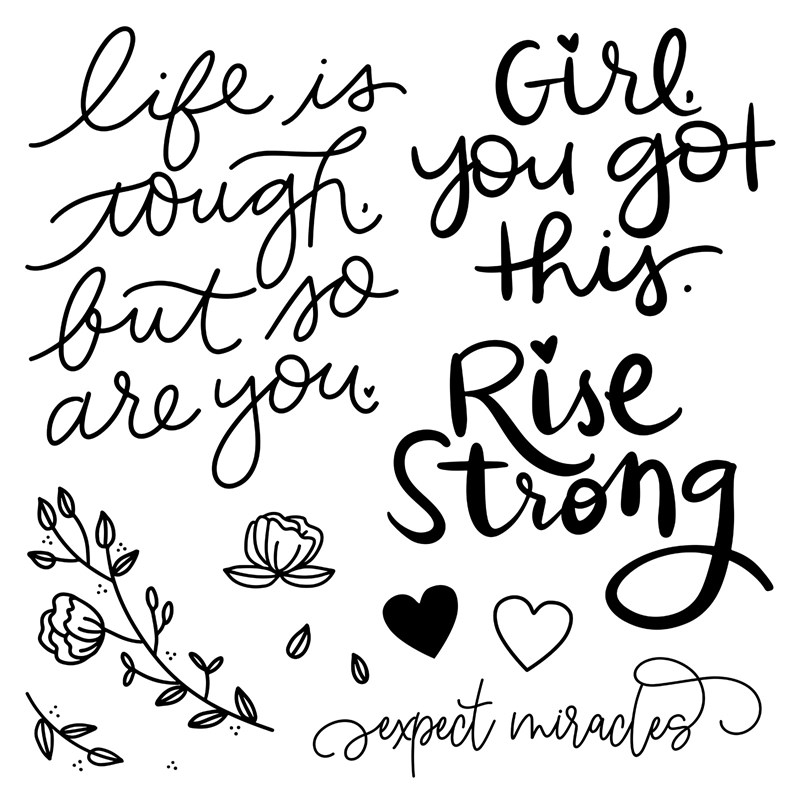 This beautiful & empowering stamp set, Rise Strong, was one given to Consultants who attended Close To My Heart's Convention this summer in Provo, UT.  The idea behind the creation of this stamp set was to spread kindness and let those in our life know that they are not alone during difficult times.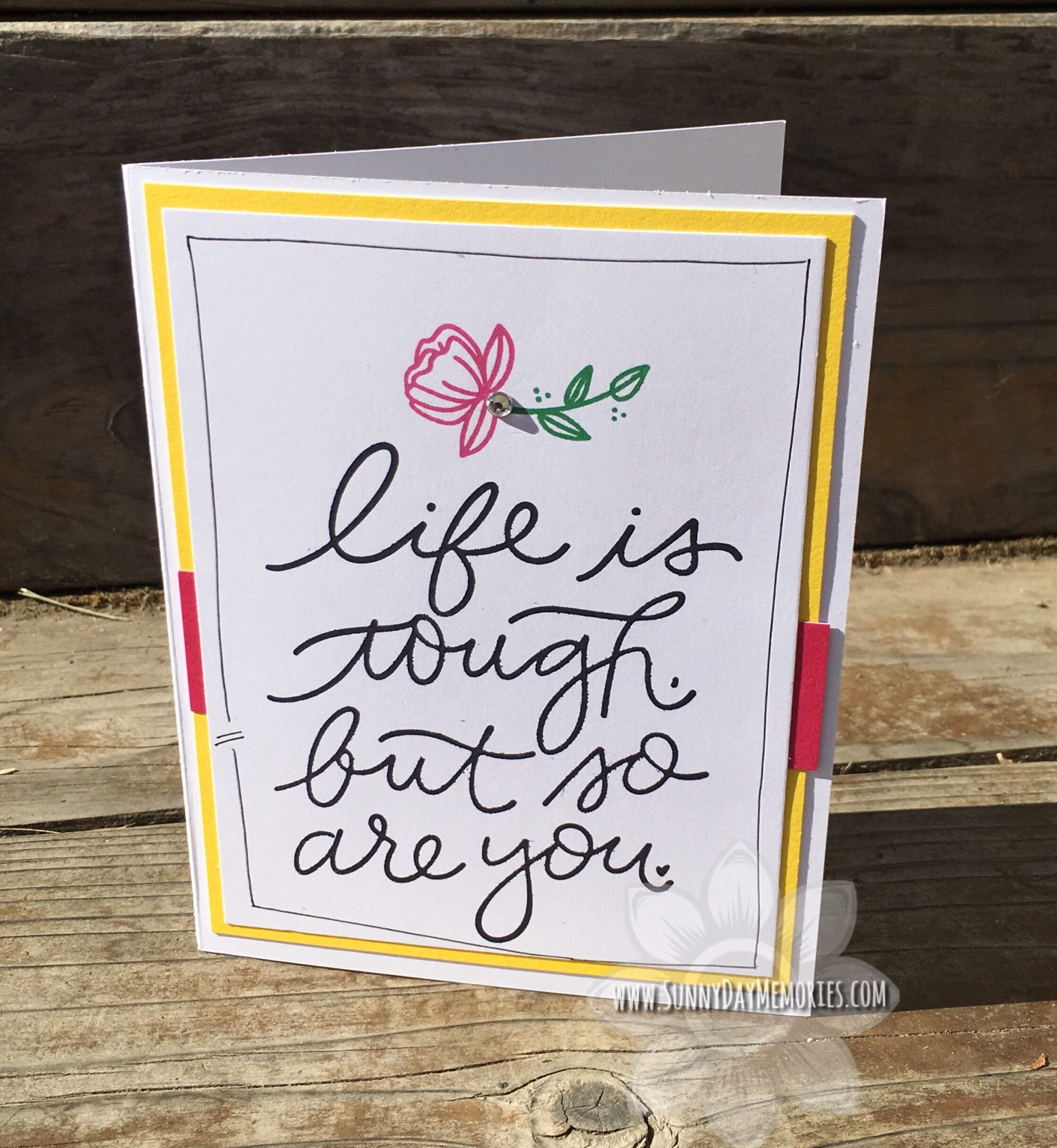 Along with giving us this exclusive stamp set, we were given the challenge of spreading kindness by sending handmade cards out using this stamp set.  To show just how committed she was to this idea, the President of Close To My Heart, Monica Wihongi, created with the help of her family, a card for each attendee using this stamp set.  Wow, right?  She made over 700 cards in time for our Convention.  I'm not sure when she started, but I'm sure it was no easy feat (I've participated in plenty of card swaps and just making 25 cards can get tedious–I can't even begin to imagine hundreds!)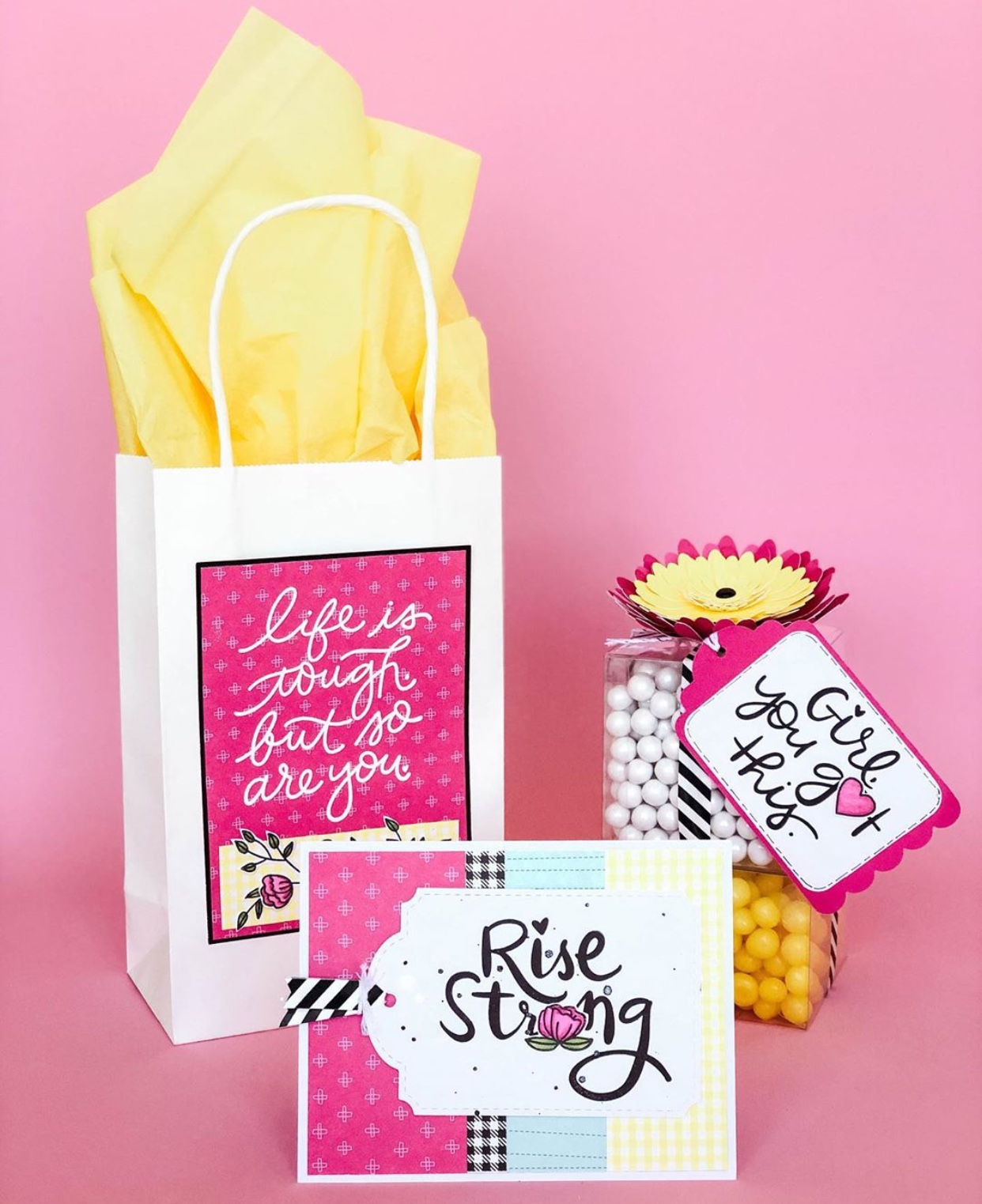 Well, as you can see this is a pretty amazing stamp set, right?  Many Consultants who were unable to attend Convention wanted to get their hands on it, too.  So…Close To My Heart just announced they are going to make this stamp set available only through the end of the month.  That's just 5 days including today!  Don't miss this opportunity.  Grab your own Rise Strong Stamp Set and start creating handmade cards for those going through a tough time.  You can find it and other Close To My Heart products on my ONLINE CTMH STORE.