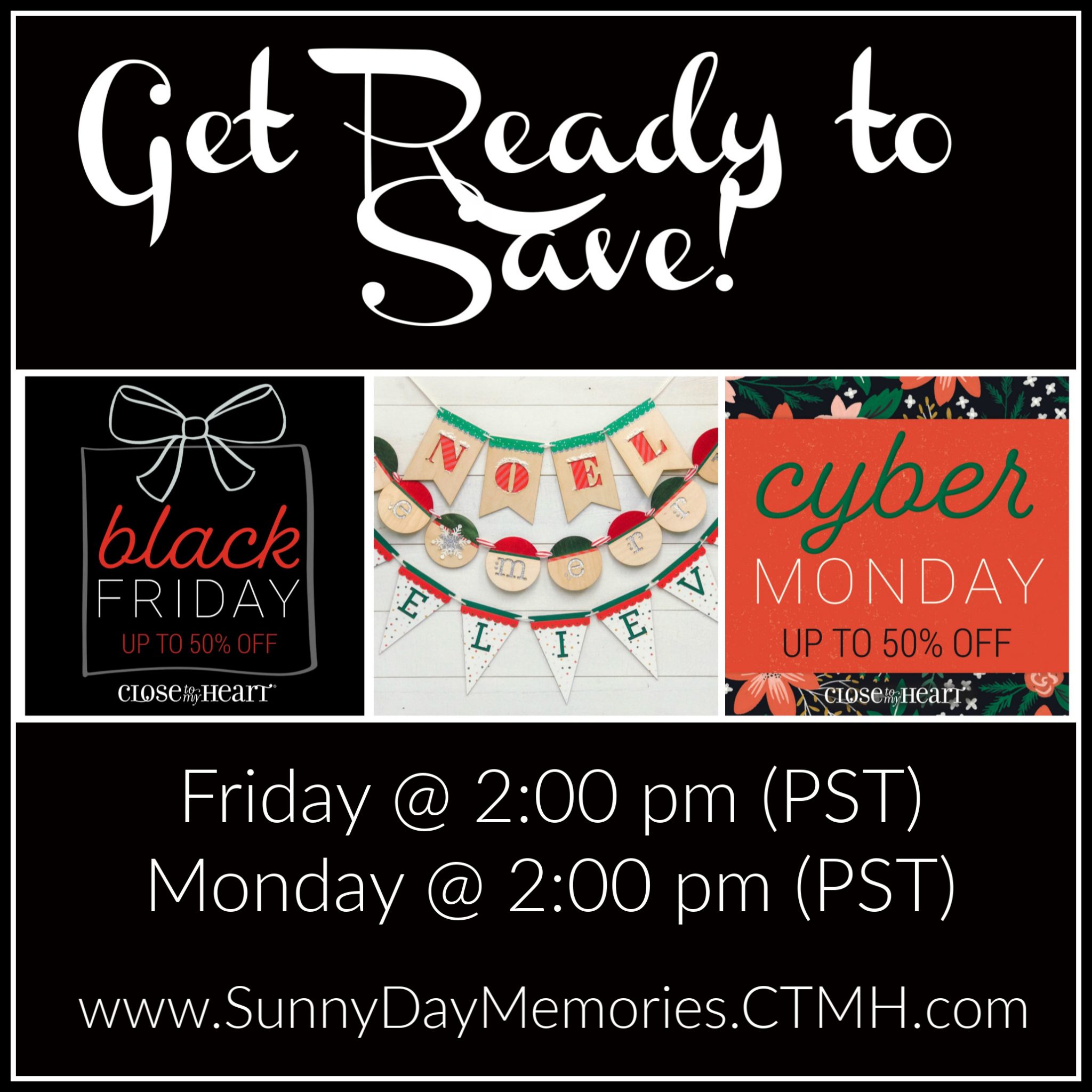 It's almost time to save with Close To My Heart!  Here's what you'll need to know:
Black Friday starts at 2:00 pm (PST) on Friday; it'll end at 1:59 (PST) Saturday
Prices will be reduced up to 50%
There will be retired items, current items AND *NEW* limited-edition items (check out those fabulous wood banners in the above sneak peek pic!)
*NEW* items only available during this sale (did I already mention that?!?)
Single Craft with Heart Scrapbook Layout Kits (SUPER excited for this–it's the perfect way to try out the Subscription without yet subscribing! Definitely something to take advantage of while you can!)
Cyber Monday starts at 2:00 pm (PST) on Monday; will go for 24 hours like Black Friday–they are 2 separate sales
Supplies are limited–shop EARLY! 🙂
Deals will be available on my ONLINE CTMH STORE starting Friday at 2:oo pm (PST)…get ready!