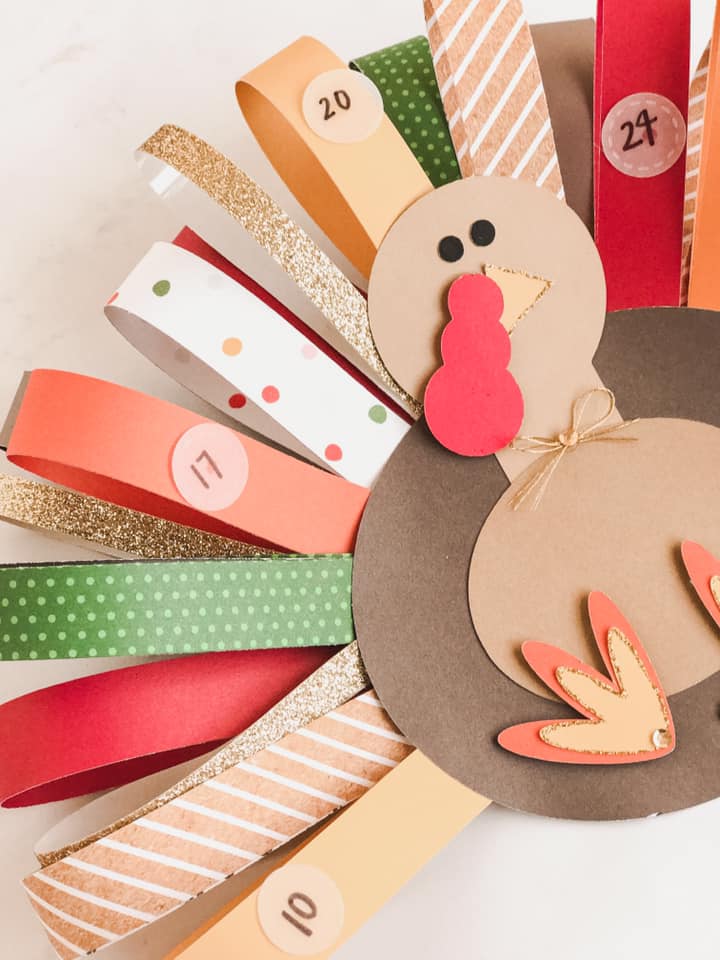 If Thanksgiving is a favorite holiday of yours–one you just can't wait for–this cute project might be right up your alley!
Close To My Heart shared this idea earlier this week and it's so darn adorable that I wanted to share it with you, too!  Super simple way to countdown to Thanksgiving–whether it's you or the kids counting down!
Use simple shapes to create the basic turkey and then use strips of paper and loop them behind the turkey body to replicate feathers (love this part because who doesn't have a lot of scraps to use up, right?!)  Pluck a feather each day leading up to turkey day.  Simple and fun.