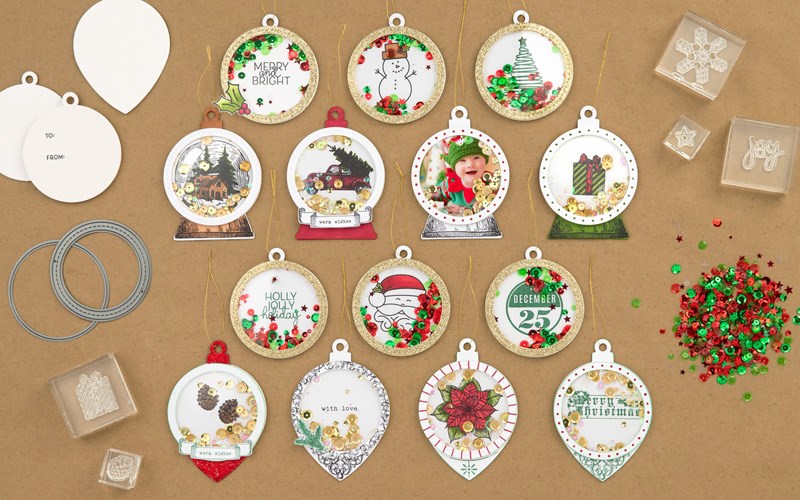 There's only a few days left to get Close To My Heart's Holiday Cheer Special.  The exclusive stamp sets are amazing and the idea of creating Shaker Ornaments for your tree (or someone else's tree!) is awesome.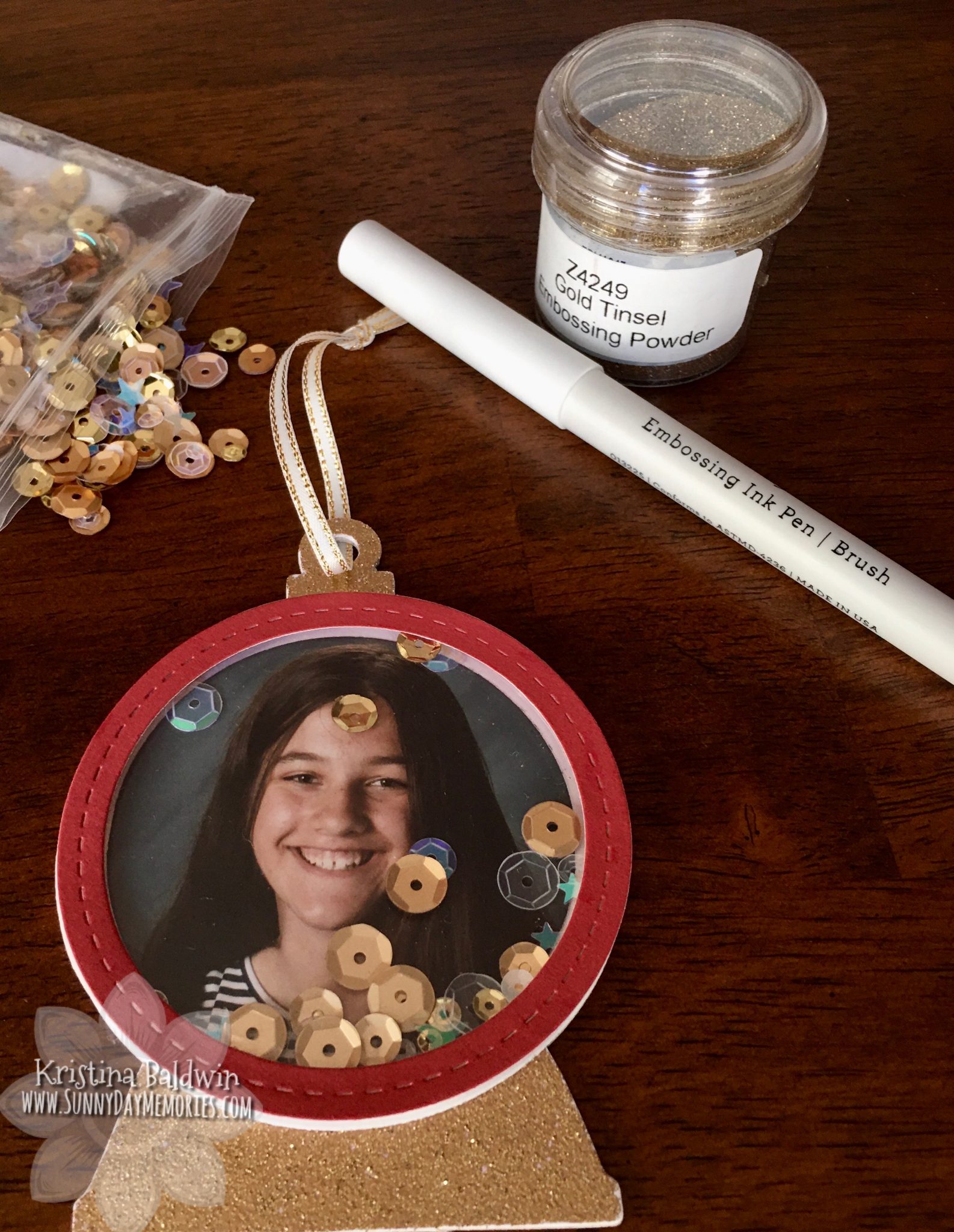 How perfect would it be to create Shaker Ornaments with family photos?  Maybe school photos to send to loved ones that live far away?  So precious, right?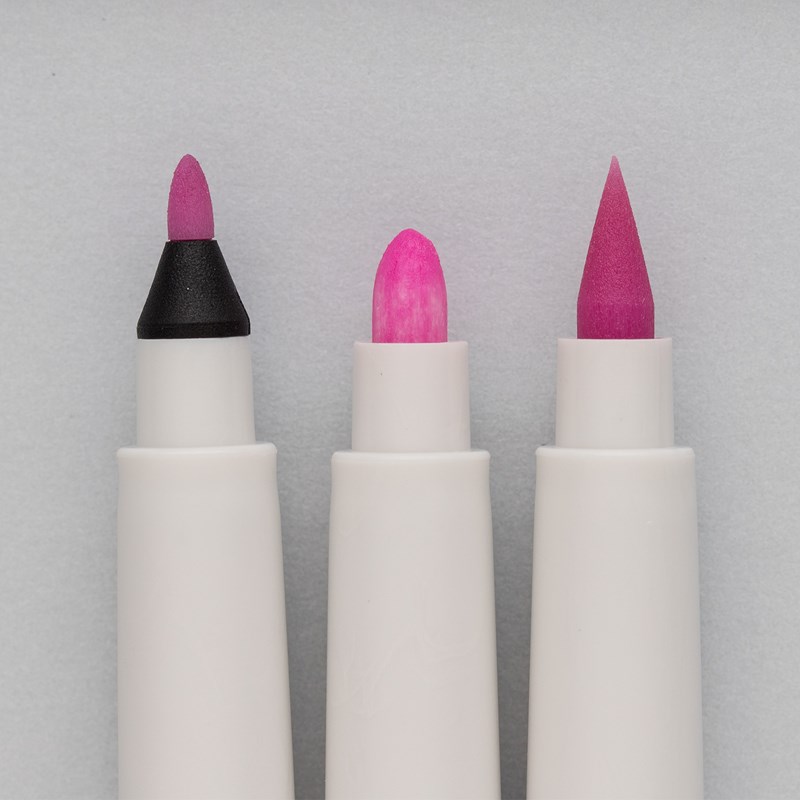 Plus, it offers the perfect opportunity to use Close To My Heart's *NEW* Embossing Ink Pens!  I figured since I planned to use our Gold Loose Sequins in the shaker element it would be really pretty to incorporate our Gold Tinsel Embossing Powder.  So I colored the area I wanted to emboss (it leaves a nice pink tint where you've colored so you know whether or not you have the entire surface covered or not), sprinkled the embossing powder as usual and then heat set it using our Heat Tool.  Super simple and such pretty results–it looks almost like glitter paper but less work (no need to trace, cut out and work hard to get the shape just right.)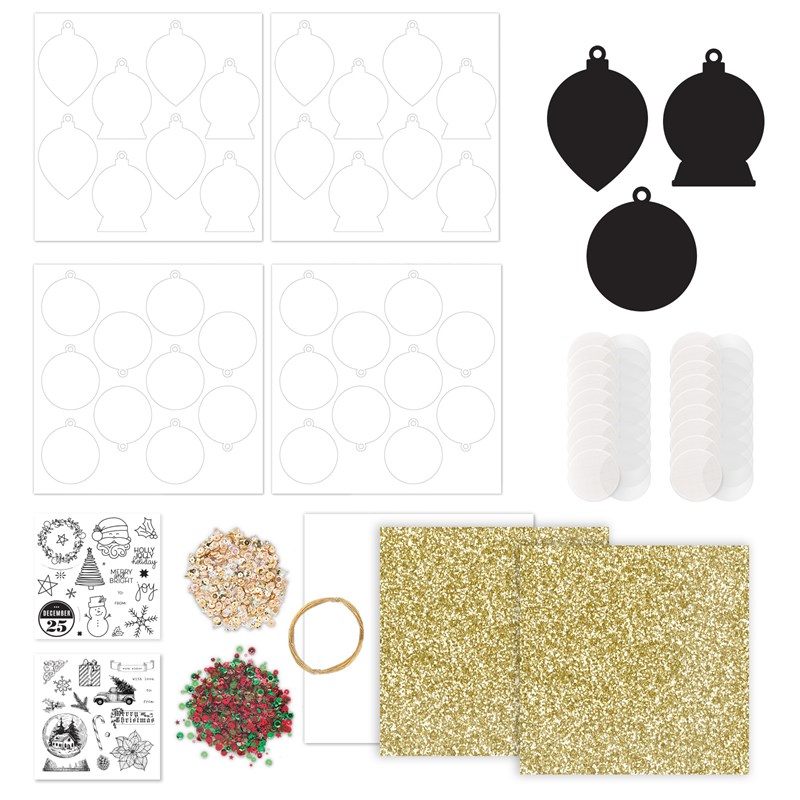 These ornaments are only available a few more days.  It's the perfect time to stock up and create some fun and meaningful gifts for friends and family alike.  You can find all the Holiday Cheer options on my CTMH ONLINE STORE.