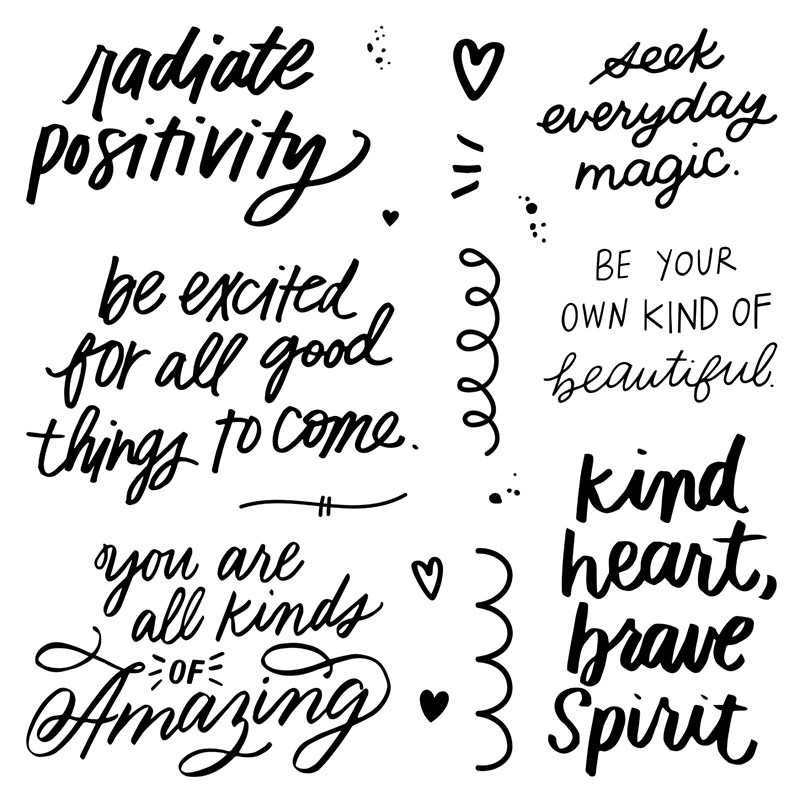 The January Stamp of the Month, Everyday Magic, is just that–MAGIC!  It's definitely one of my favorites.  The sentiments are perfect for the new year with all the positivity and good vibes each message contains.  And the little doodles are pretty awesome, too!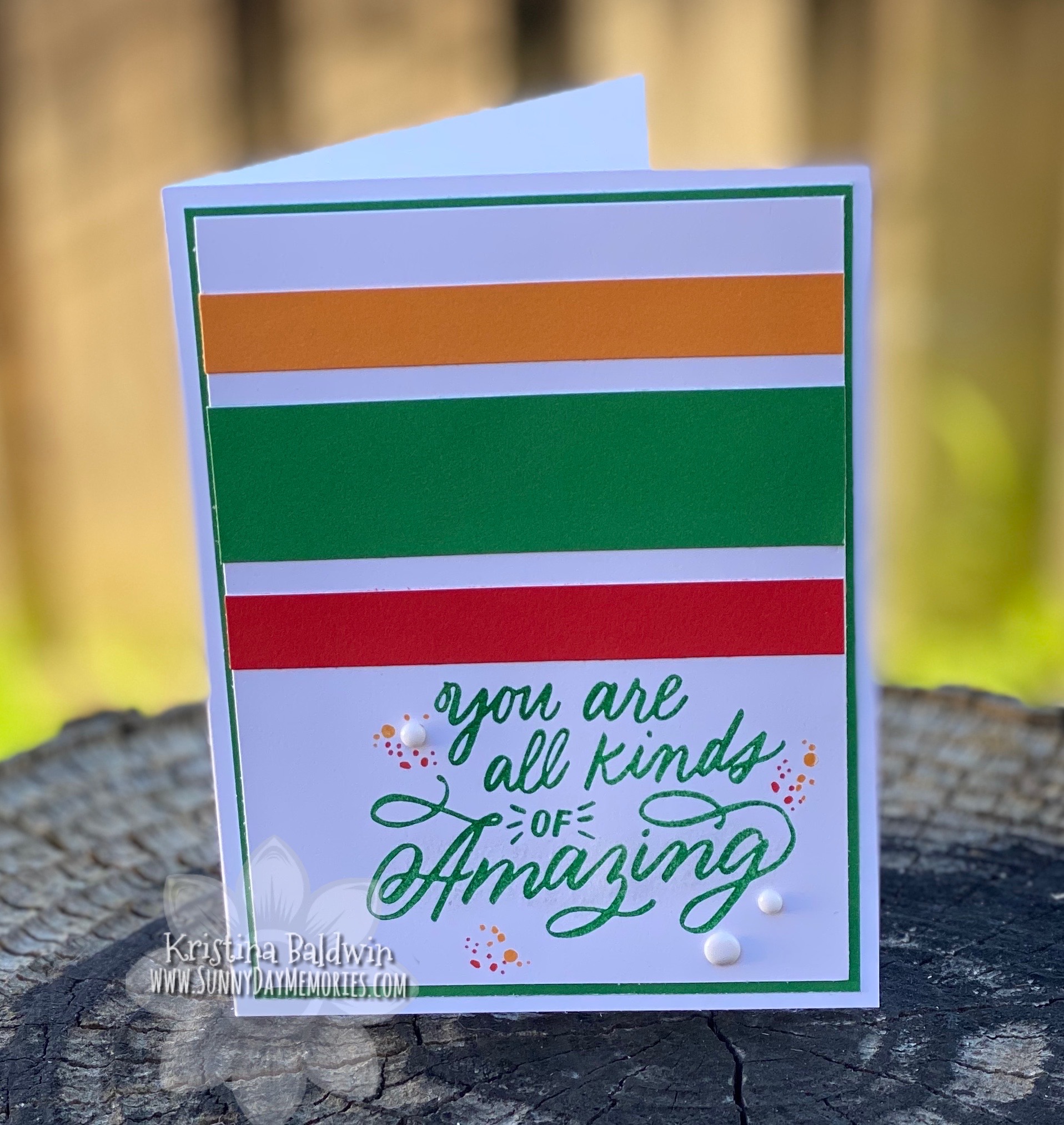 I got my color inspiration yesterday when I drove by a 7-Eleven (always be on the lookout for color inspiration–you'll be surprised where you can find it.)  I immediately pulled out my Clover, Candy Apple and Nectarine papers and started to create!
You can get your own Everyday Magic Stamp Set all month long.  Plus, if you spend $50 or more, you can get it for only $5 (such a great deal!)  You can find it and all the other wonderful products Close To My Heart offers on my ONLINE CTMH STORE.