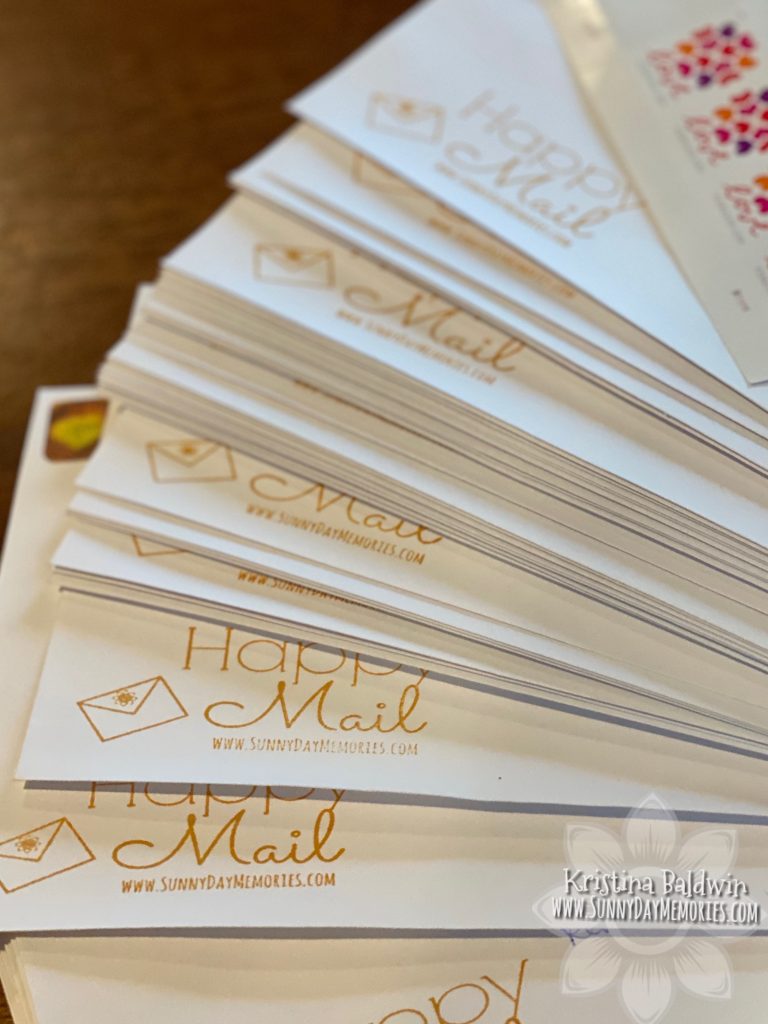 Last week I shared the idea of getting a jump start on your holiday cards if you like to send out handmade ones.  Well, if it's a little too early for you to start thinking about that task, why not just send out a bunch of happy mail to all those people you care about but can't physically see right now because of our new norm of social distancing.  
You could simply gather up all your cards you've been creating over the months but couldn't bear to part with–what better time to give out these gems than now when people could use a little joy and happy mail to brighten their day–and mail them out.  OR you could find a simple card design (like maybe the one I shared yesterday) and start creating.
I've got a big stack of happy mail that I plan on sending out either tomorrow or Thursday at the latest.  I'd love to hear if you're spreading some love and sending out some happy mail these days.  Leave us a comment below and let us know!