For this week's Make It Monday (32nd edition), I'm sharing an easy way to scrapbook with a Pocket Scrapbooking Pattern. Pocket Scrapbooking is a quick and easy approach to scrapbooking that allows you to simply insert your photos into pockets of specially designed page protectors. You then use patterned paper or Picture My Life ("PML") Cards to insert into remaining pockets to add some balance to the pages. You can even add stickers and embellishments like you would with traditional scrapbooking. Close To My Heart has many options for Pocket Scrapbooking that you can find HERE.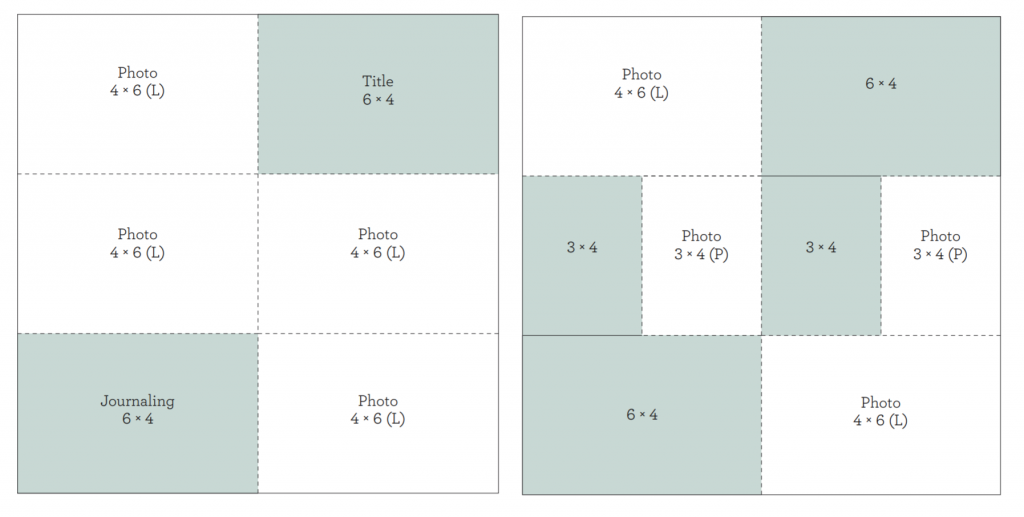 This pattern gives you an easy way to achieve a well-balanced look to your layout using Pocket Scrapbooking with CTMH's 12″ × 12″ Memory Protectors™ Design 2. Plus, there's even a bit of versatility to it, too. Notice how the pattern shows 2 landscape photos in the upper left-hand corner of the left layout. You could use 2 photos that are independent of each other. Or you could be creative like in my sample where the 2 photos are actually for a larger image. Fun, right?!
Whether you're looking for a way to get into scrapbooking or a way to alleviate the feeling of being overwhelmed with your scrapbooking, give pocket scrapbooking a try. A Pocket Scrapbooking Pattern like today's should be of great assistance and inspiration to get you started.