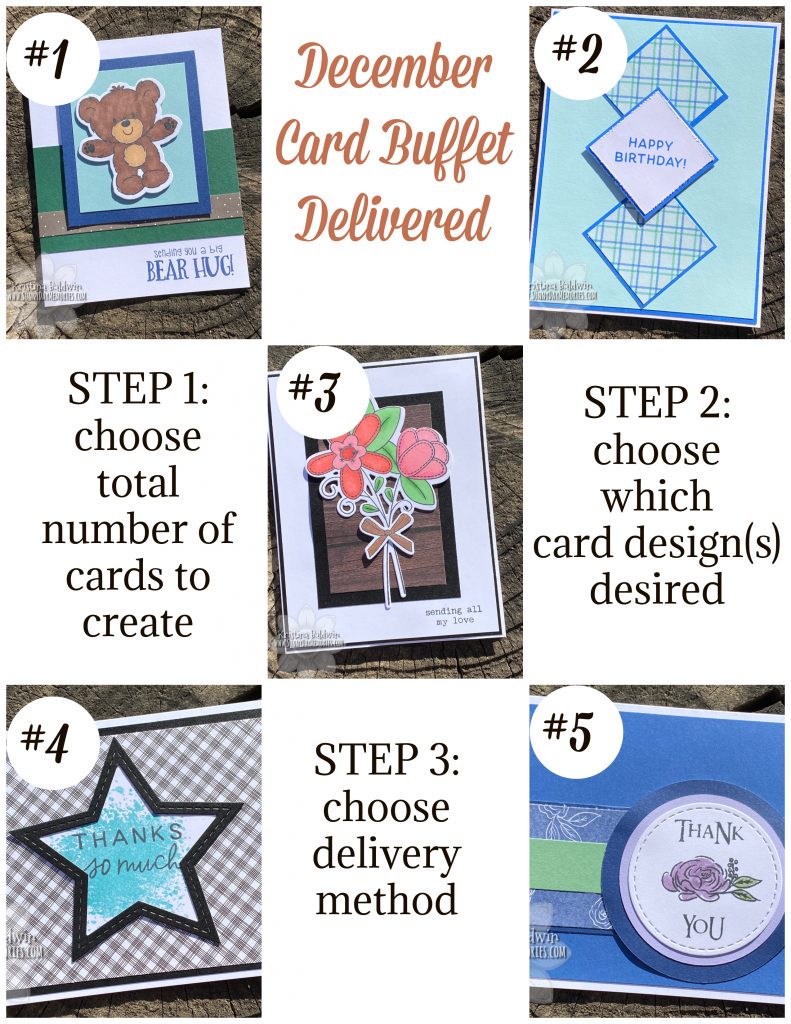 Ready to stock up your card stash? Each month I'll offer 5 *NEW* card designs for you to select from. Simply choose the total number of cards you'd like to receive, the specific designs you'd like and how many as well as how you'd like them delivered and you're all set. Orders will be taken until the 15th of that month. Be sure to order early to guarantee designs desired.
Each kit comes with:
pre-cut & stamped pieces
embellishments shown in design
envelope
Cards are quick and easy to put together. Cost is only $2.50/kit. You can choose between 5, 8, or 10 card kits. If you'd like a different number of kits, email me (Kristina@SunnyDayMemories.com) and I can send you a personal invoice.