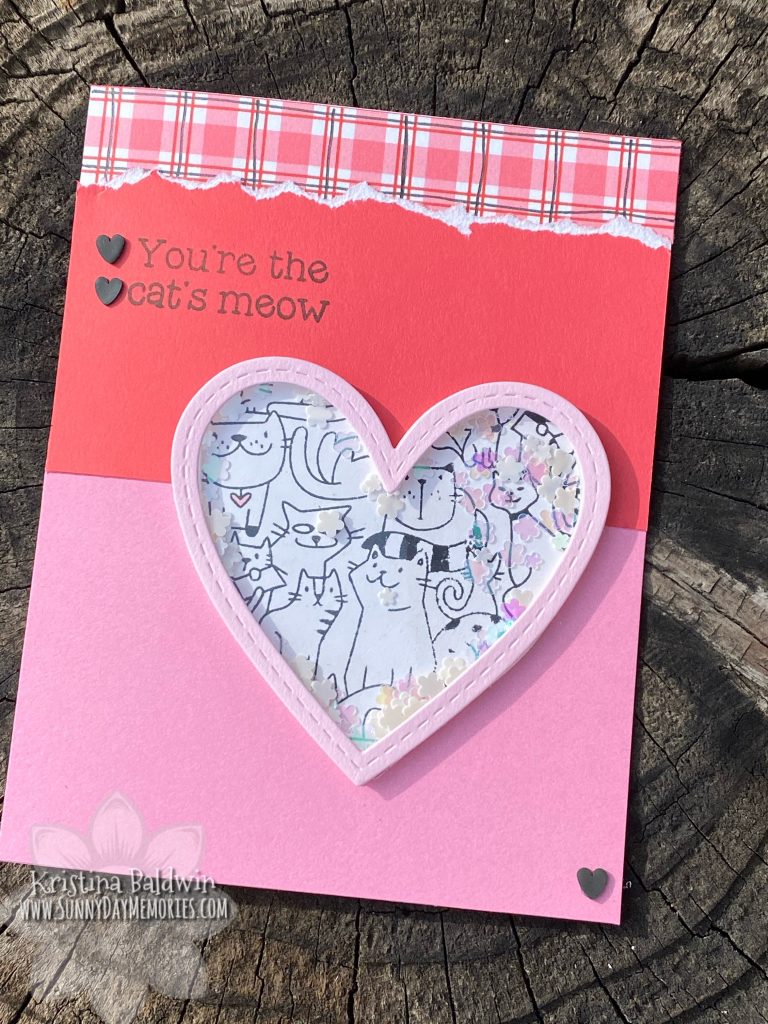 Today for Make It Monday (47th edition), I'm sharing this darling Cat's Meow Shaker Valentine Card. I figured since we are less than a week away from Valentine's Day, today would be a perfect day to do a traditional Valentine's Day Color Challenge. So I whipped up this fun card to provide a little inspiration with the colors I'm pairing for the Color Challenge today. I'm pairing Candy Apple with Flamingo and Ballerina.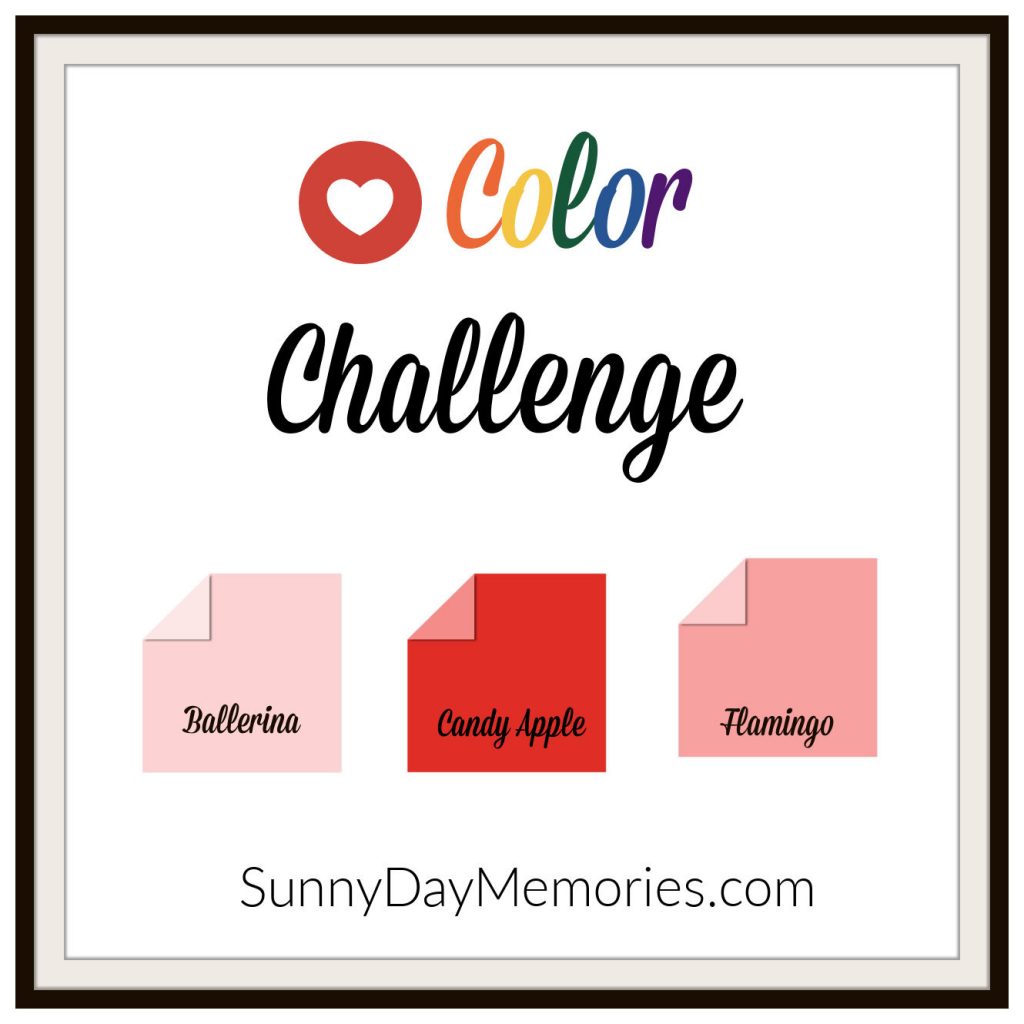 In addition to using these colors of cardstock for my card, I also added in a little bit of the Plaid Pattern from the Perfect Match Paper Collection.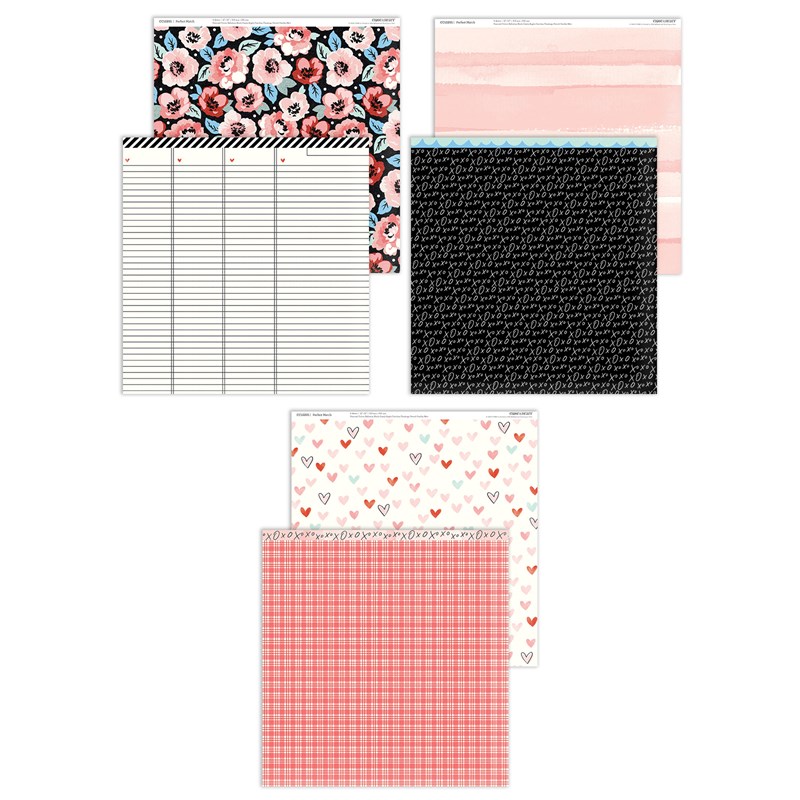 Because I wanted it to tie in nicely with my stamping (which I did in black ink), I used my .03 Black Journaling Pen and drew some additional lines in the Plaid Pattern. I just free-handled the lines, but you could definitely use a ruler if you wanted to ensure it was straight like the other lines in the pattern.
I tore the one edge of my Candy Apple Cardstock to show off our white core that all our cardstock has. It adds some nice texture and additional visual appeal to the card, too. I used our Cattitude Stamp Set for my card. This is such a fun set–especially if you or someone you know loves cats. Plus, we have a counterpart set for all you dog lovers called Let's Paw-ty.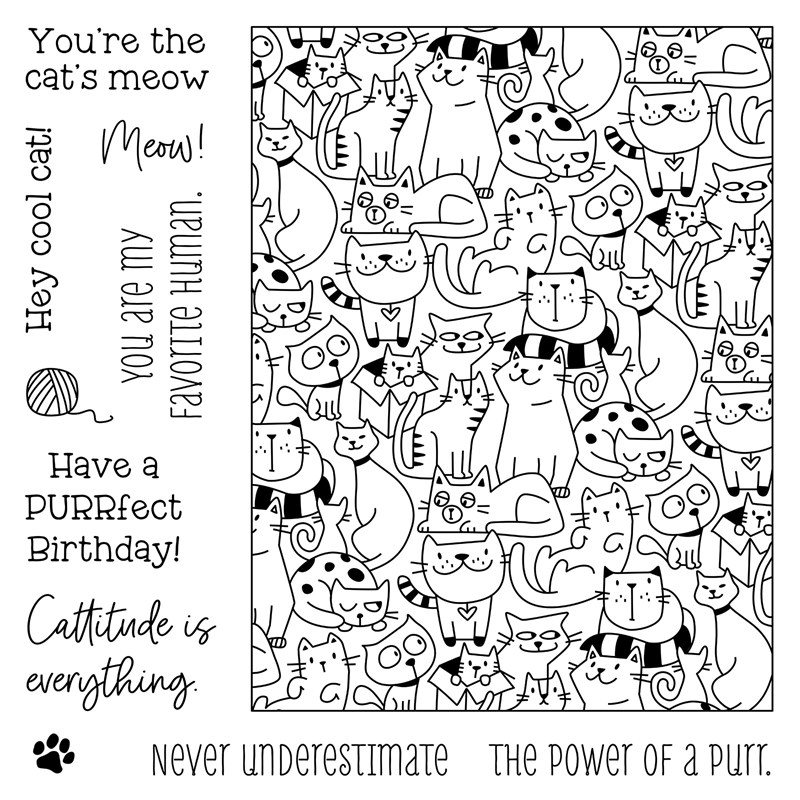 While I love and initially planned to use our *NEW* Mini Hearts for the shaker element, I decided they'd be too distracting and take away from the adorable stamped cats. So instead I used our *NEW* Iridescent Flower Confetti. So pretty!!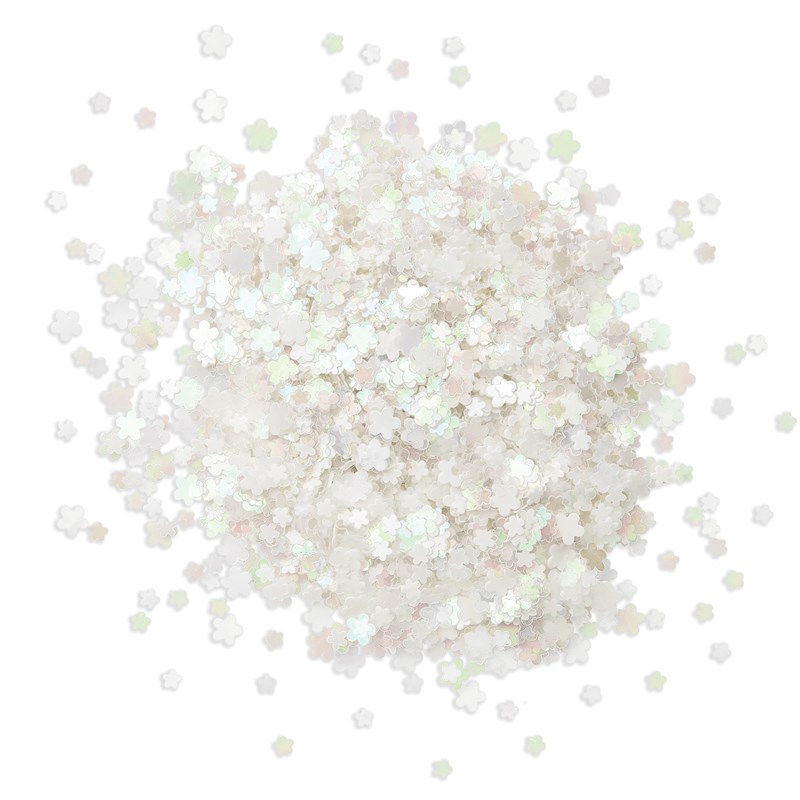 Since I already had my Mini Hearts handy, I decided they'd make for a nice accent outside the shaker element. I simply adhered them with a little dot of Liquid Glass to my card.
To finish out the card, I used our Heart Shaker Window Thin Cuts in conjunction with our Heart Shaker Window Foam + Acetate. Makes it so simple to put a shaker element together! Plus, we also have additional shapes available too. You can get a star, square, rectangle or circle. All have the dies along with the coordinating window foam + acetate.
If you haven't yet created your Valentine's Day cards yet, now is a great time to start. I feel like this year, with all of it's challenges, makes it the perfect year to send little notes of love and appreciate to those in your life. Hopefully my Color Challenge along with my sample Cat's Meow Shaker Valentine Card has provided you a little inspiration to get started.