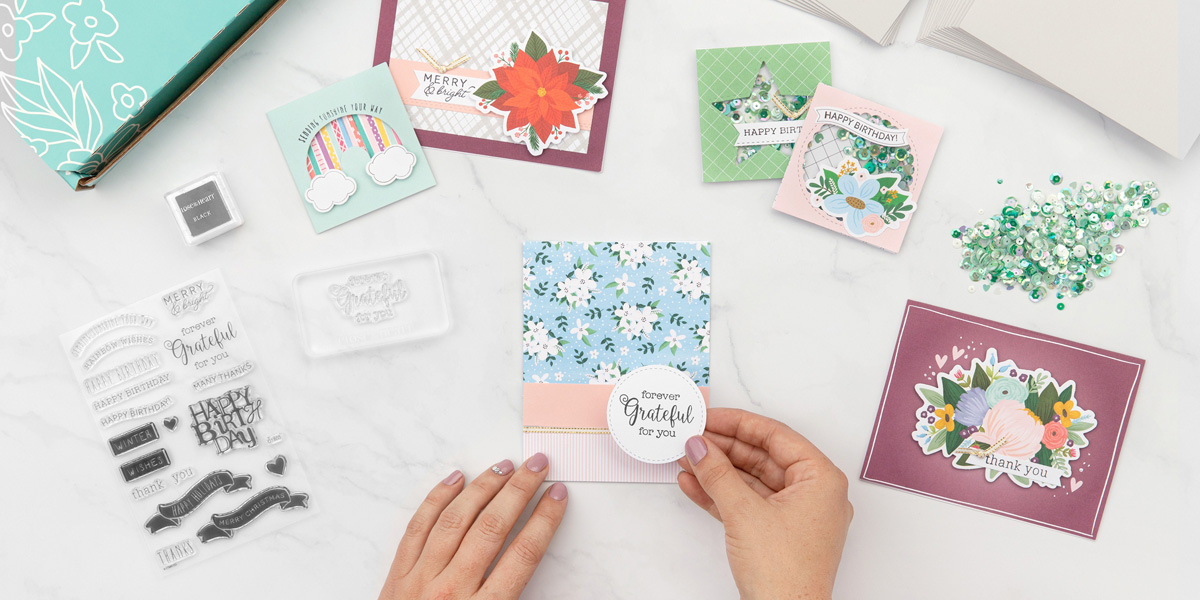 Last year Close To My Heart debuted a fabulous (and super easy!) Scrapbooking Subscription–Craft with Heart.   This year they've added a Craft with Heart Cardmaking Subscription!  And let me just say–it's AWESOME!  If you love making cards and you love the simplicity of receiving a kit full of goodness in the mail, then this *NEW* Subscription Box is for YOU!
If you loved our scrapbooking subscription box, you are going to LOVE our NEW Craft With Heart Cardmaking subscription box! Curious as to what's inside? Check out this unboxing video for all of the details! 💛 Subscribe today at Closetomyheart.com!#ctmh #unboxing #subscriptionbox #cardmaking #papercraft

Posted by Close To My Heart on Wednesday, September 11, 2019
As you can see, these Craft with Heart Cardmaking Subscription Kits include everything you need–ink, stamps, block, die-cuts, card bases, envelopes and embellishments.  All you need to do is add adhesive.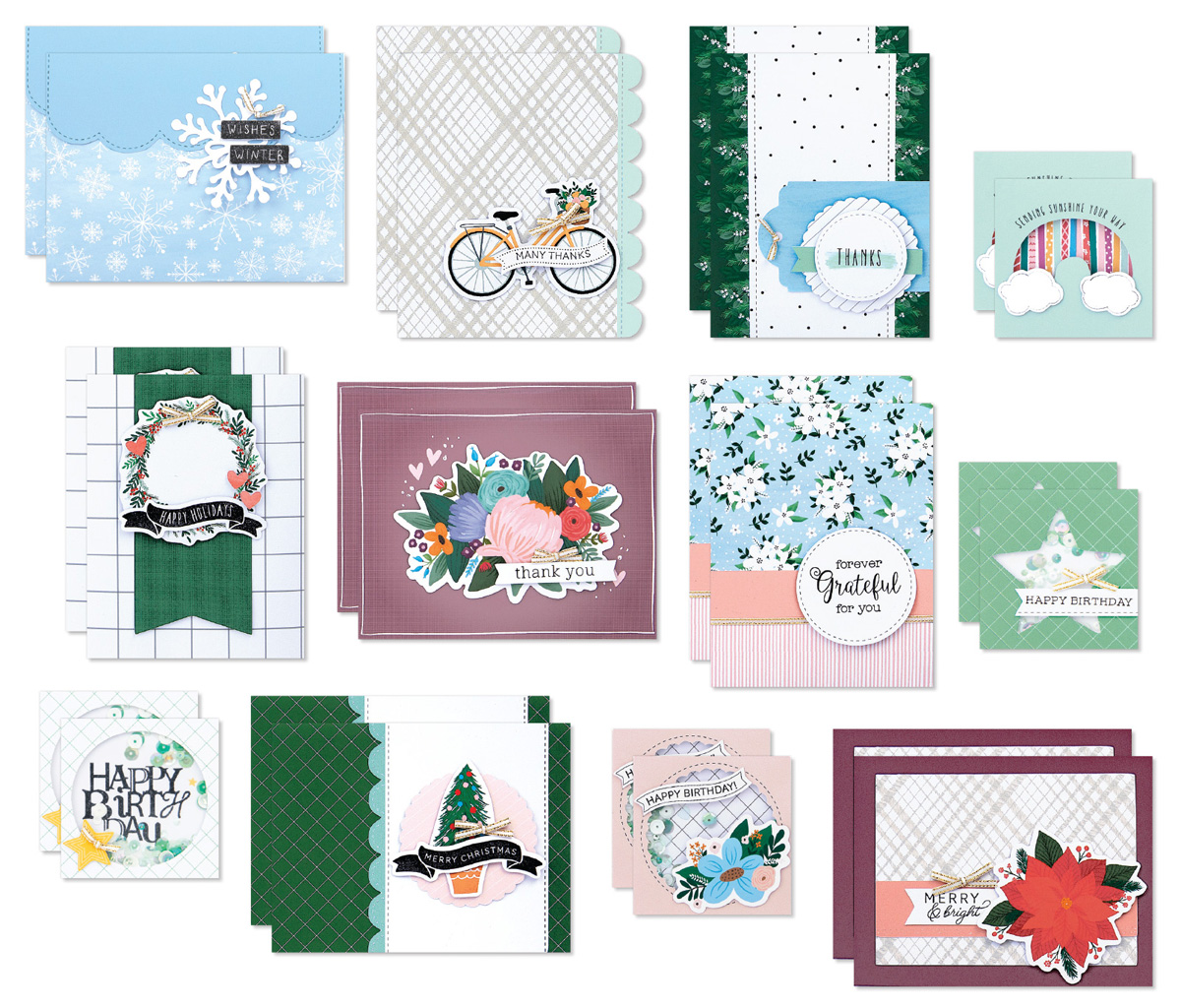 And what is not to love about getting to create 2 (yep 2!) of each card design?! Now you can give away that card you love so much and still have one on hand (you know, for those of us who struggle to give away a favorite design!)
To learn more about either Craft with Heart Subscriptions, visit my ONLINE CTMH STORE.